We spoke to Liquid's Jonathan "EliGE" Jablonowski fresh off their marathon 3-2 victory over Fnatic in the final of IEM Sydney 2019.Well it's always the passion isn't it?
I'm here with the victorious EliGE from Team Liquid after a successful campaign at IEM Sydney 2019. So, welcome to Sydney, congratulations on the win. How does it feel to be here in Sydney, taking out the trophy?

EliGE: It's been great ever since we got here. Everyone has been really kind to us, really outgoing and nice and the crowd has been awesome with all the "Aussie Aussie Aussie" chants. That's like my favourite chant so I love it.
Getting into the match, you guys traded maps back and forth with real blowout wins either way to close out the series. Did it feel like a momentum series as it progressed?

EliGE: I didn't think so. Honestly the first map cache was kind of like a whatever map that was the one map where they actually had the advantage because I feel like they never stopped practicing it even after the Vertigo announcement where we kind of thought "we're just going to try to keep a little bit warm on it". But obviously they were way stronger than us on it. But every other map I felt like we had the advantage going into it even more eyes their pick.
The only map that was kind of disappointing for me was Dust2 because that's obviously a good map for us. I don't think they're great on it and I thought that we started off kind of cold and the whole way through was pretty cold.
A lot has been said about Liquid's performance in the knockout rounds of events dating back to the major and beyond. We spoke to NAF and Stewie earlier this weekend and they both talked about the attention you guys have given to the resiliency part of your game. Does it feel vindicating to get pushed to the full five maps, hold your nerve and come out on top in the end?

EliGE: It felt pretty good, yeah. I think we obviously had things where we got a little cold or a little quiet, but we've been able to bring it back. I think that was the main thing and our dominant performance on the last map really spoke wonders for me.
You top-fragged the series coming within a sniff of 100 frags. Mirage was where you really came alive with the big numbers. How do you feel about your own individual performance in the series?

EliGE: I thought that I played decent. I think that I could definitely play better. Before this event I actually wasn't feeling that good individually. I was feeling pretty off with my game. So I just like…DM'd really hard during the days off that we had and every day actually and I feel really good to know that it paid off because I started playing really good in the semi-finals and the finals and got the win.
Having said that, speaking of Mirage I do have to ask you about a little bit of a whoopsie at A-Main. What happened with that play?

EliGE: Well basically I was telling everybody "play back because I'm going to win the round – I'm right behind them." We had a guy at Triple who he was fighting and then nitr0 went through the smoke as well and he was fighting so I just kind of feel like a little bit rushed.
And then NAF died and then nitr0 was stuck at Stairs where they can peek him at any time and I knew that they were coming on him, so I was feeling pressure to try to keep him alive. So, I had to try to go through the smoke and get the kills as fast as possible 'cause my team mate couldn't fall back, and he had the potential to die. So, it was kind of just a rushed urgency feeling.
How are your teammates like getting you back into the game after that? Did you need a mental reset after that or was it was just like "It's fine, whatever."

EliGE: I mean I was being pretty quiet during half-time this day like "Man. I can't believe I fucked that up" because it was like a really important round we had to close it out 10-5 and after a bit they were like "F*** it, it doesn't really matter let's just go into it, go hard" and T-Side I thought we started off really well and I immediately got two kills and JW kind of gifted me a kill just sticking out of the smoke so I feel like I got right back into it .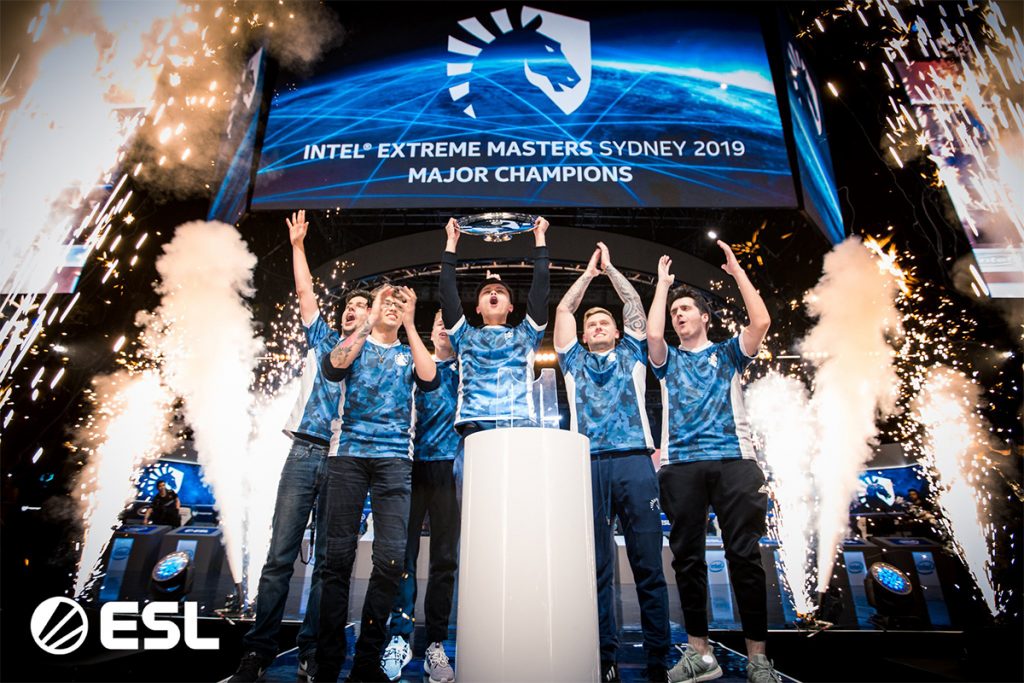 EliGE: I thought that nitr0 was playing really insane he's been stepping up really hard, getting highlight looking kills and really important kills. So I'm pretty proud of him for being able to play that well. I feel like he was kind of dogging on himself or he was feeling or not great individually. So, for him to bring those kills out and play really well and get really important round secures was pretty awesome for me.
NAF is obviously playing, like, really well all the time. I think that he's really clutch. He always is a level head so you can always count on him to play really good in these situations.
So, what's next for Liquid? Looks like you guys are off for a couple of weeks in terms of events do you guys get to have a short break or is it straight back to the grind.

EliGE: Well probably take two or three days off just to adjust for jet lag and stuff like that but we have ECS matches that we have to play the following week and then we actually have Summit the second week after we get back. So we kind of basically go right back into it, but that's kind of how CS is right now.
Astralis has been copping a little bit of flak for missing events like this and now you're tied with them on Grand Slam wins. Do you have a message for them now? Are you coming for them?

EliGE: I mean if they don't want to come to the Grand Slam wins, we'll happily take it. I'm down for some gold bars and the million-dollar thing so I'm fine with whatever.
Absolutely. Lastly, do you have any message for the Team Liquid fans back home and of course around the world?

EliGE: I just want to say thank you to all the fans that have been supporting us. I know that we made a lot of fans, especially over the last year since we've been playing really well. I think that we've been a really good NA team and something for the fans to cheer for. So, I'm really happy that we finally were able to give him the win and thank you for the support
Thanks so much for your time, congratulations on the win. Those jerseys are SICK, by the way.

EliGE: I know. *chuckles*
---
With another title under their belt and Astralis in their sights, Liquid turn to CS Summit on the 23rd May to consolidate this run, where you'll see them up against fellow IEM Sydney combatants Renegades and NRG, along with ENCE, Ghost Gaming and Vitality.