Jordan "Praelus" Fernandes may not have an Oceanic Pro League title under his belt⁠—yet⁠—but he's considered by many to be a top-three jungler in the scene.
The jungler has been playing the Pro League since 2018. According to the Gravitas captain, there was one pivotal moment that forced him into the spotlight: the two-match ban of the Dire Wolves star jungler, Shern "Shernfire" Tai, back in OPL 2018 Split 1.
It was a moment Jordan admits he nearly let slip away.
"My confidence was incredibly low, and even despite the opportunity being perfect," Praelus told Snowball Esports ahead of Week 4 of the 2020 campaign.
"I wasn't going to put my name forward due to me not believing in myself, and having a lot of doubt. That was my leap of faith. I guess it was a good one, since it was the catalyst to my years in the OPL."
Even though he was plagued by self-doubt, the youngster stepped up to play for the Dire Wolves during the two-game ban. He assisted them in taking out their first two opponents in Split 1⁠—Sin Gaming and former champions the Chiefs⁠—and admirably played his role well.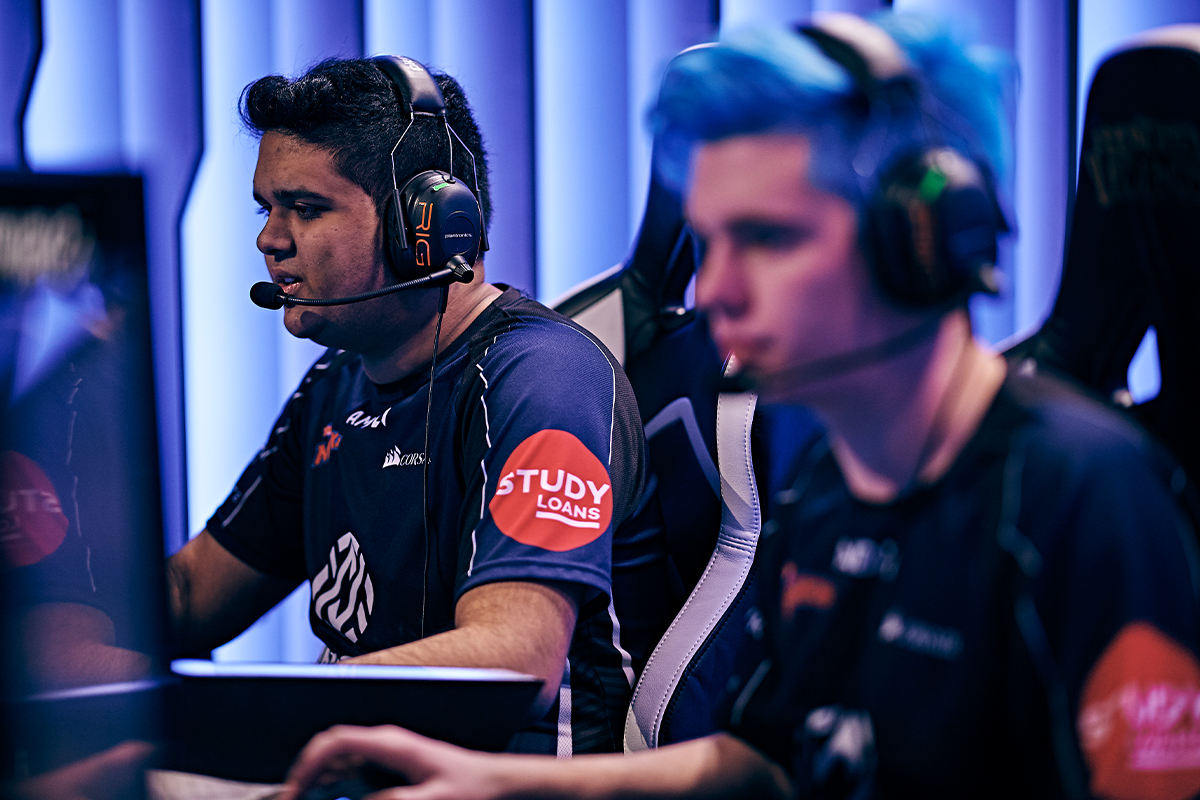 Since then, Praelus has held a starting position on two teams. Avant Gaming was his home for Split 2 in 2018, and the jungler admits it was a big opportunity for him.
As well as a starting role, he had the chance to play alongside two of his biggest influences: mid laner Leon "Frae" Lee and top laner Jackson "Pabu" Pavone.
There was no greater influence, "without a doubt," than Frae, Praelus admitted. As a "leader" and a "mentor" in the jungler's fledgling moments, the mid star shaped his early days.
"I don't think I can put into words what he did for me, and how much it helped me as a person. When I joined Avant I was very sheltered, I guess the typical stereotype for a 'gamer'," Praelus said.
"During the whole split, I roomed with him, and was fortunate for him… he really helped me develop both in, and out, of the game."
His second influence, Pabu, would become a long-term teammate and friend for Fernandes. In 2019, he and his top laner dropped the blue of Avant, and took a chance in picking up the orange of newcomers Gravitas.
"I got along well with [Jackson] during my time with Avant, but especially so on Gravitas. He was a good influence and I wasn't nearly as much of a lost sheep then. His intentions always had my best interest at heart and was a great teammate and friend," he said.
Of course, Praelus seems to have had the same kind of effect the other way as well—Pabu, who ended the 2019 offseason as a free agent, and joined Snowball Esports as the mastermind behind Pabu's Top Plays, speaks just as highly of Jordan too.
"He's always been this micro-madman that spanks your jungler in solo queue, and in scrims too," Pabu explained. "It's just never really shown up on stage. I'm really happy that he's finally playing without fear on stage, and I think it's showing in his performances."
Part of what drew Pabu to Praelus back in the Avant Gaming days, he said, was the jungler's 'never give up' attitude, and a deep lust for victory at any cost.
"Even when his team has tough games, he's always looking for ways to win, and trying to prop up his team for success, often single-handedly," Pabu continued.
"He was so shy and reserved when he started, but he's come out of his shell over the years and is quite an assertive and confident player now. He takes responsibility and I do think that he's going to prove that everyone completely overlooked him this off-season."
Unfortunately, the Pabu-Praelus duo was split heading into 2020. Four of the Gravitas starters were let go, and the new-year roster was announced to little fanfare. About the only thing fans did know about the lineup was Praelus, who was named captain.
Although Praelus admits he never saw himself taking up a leadership role, he has invested in his own personal development, and that drives him for more. "I've always thought to myself how can others be confident in me if I'm not confident in me?" he explained.
"Treating myself better overall and exercising regularly has helped me tremendously in gaining confidence and carry over to my team environment. I've still got a lot to work on as I've been very shy in the past. I don't burden myself with the "leadership role", I just see myself as more experienced. My goal is to assist wherever possible and help out whenever I see fit."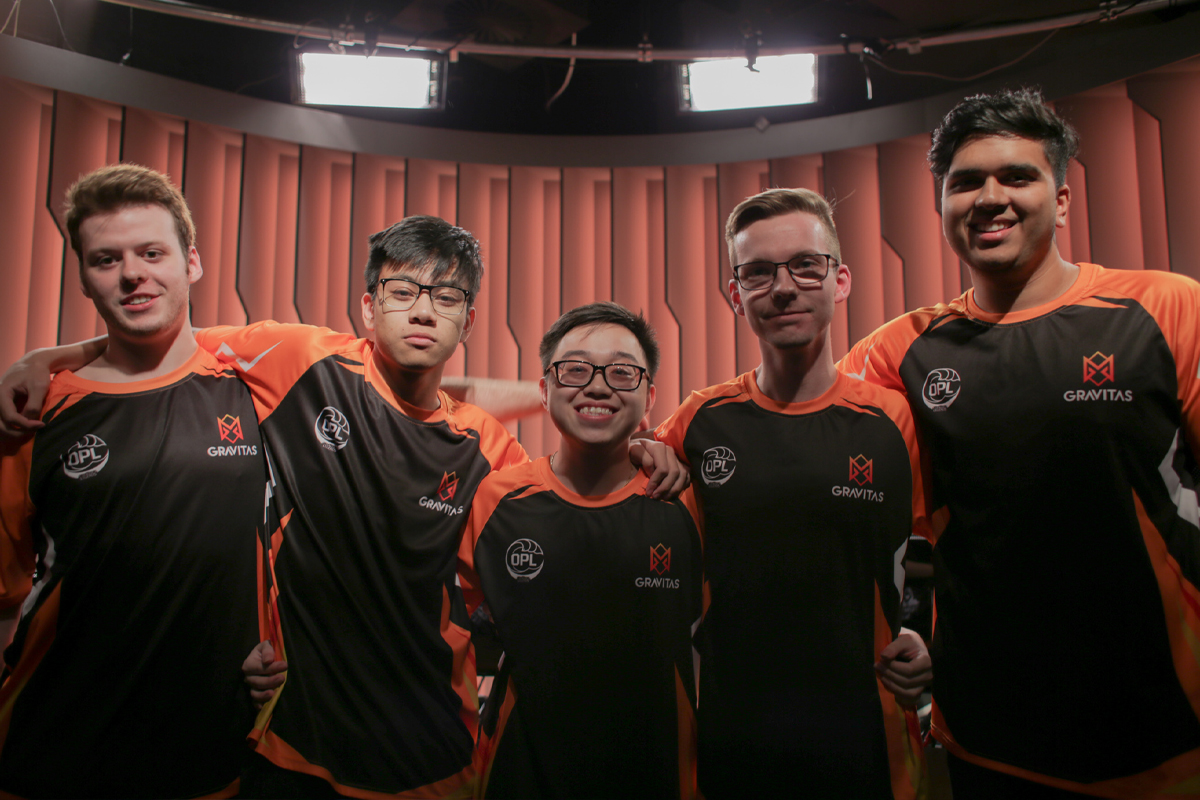 So far, results have been mixed. Gravitas are currently sitting on-par with Pentanet.GG and Avant Gaming in fifth place with a 2–4 record. Despite that, Praelus said, the team is proving they should be taken seriously, even with a team of fresh talent.
"Absolutely we've surpassed everyone's expectations already in the first 2 weeks," he said.
"I've seen multiple people rank us seventh or eighth, and social media has voiced every negative opinion about our roster, so to take down Mammoth as well as Pentanet, who has been seeing some praise behind the scenes, was a huge morale and confidence boost.
"Being the best will always be my goal. Going into the split I want to prove my worth as a player. When I'm playing at my best, I can compete with the best."
"Consistency is something I've been striving towards, I feel like I've been heavily underrated throughout my whole tenure as a player and I just want to prove people wrong. I want to prove that I can be a contender for OPL title."
This year, Praelus is looking to prove he's not to be underestimated. He's already consistently received praise from both casters and fans after an explosive start to the year, and he consistently deserves it too.
With recent performances, and the all-important drive to succeed, it seems like it's only up for the Gravitas jungler ⁠— is Oceanic silverware the next goal for Project Praelus?
---
Praelus and Gravitas next take to the Rift against Order (3–3) first-up at 4pm AEDT on Friday, before coming head-to-head with the jungler's former organisation Avant Gaming ( 2–4) in their second fixture on Saturday evening.
Follow Praelus on Twitter.