After a series of mixed weekends, followed by one particularly disheartening 0–2 round, Order has finally pocketed an undefeated two-match run in Week 6, firing them into the Oceanic Pro League's top four.
First up for the Melbourne squad was Pentanet.GG, in perhaps one of their most vital fixtures of the season. Win, and step into the top four. Lose, and the Perth org would leapfrog Order at a vital point in the season's story.
Order rolled over Pentanet. In particular, mid laner Harry "Haeri" Kang shone. His Irelia was lethal into Jarod "Getback" Tucker's Syndra. He ended 5/1/3, with a hefty 2k gold lead over his opposite number. Order finished 15–3.
"I'm very experienced with that mid matchup ⁠— Syndra vs Irelia ⁠— so that helped us a lot. It gave us confidence when I started going well with that early lead, and then we were able to snowball off that to win," Haeri told Snowball Esports.
Confidence is key for Order now as they move into the mid-point of 2020's Split 1, Haeri said. After their early-season struggles, finally leaving Sydney with a double-header victory means they're on the right track to success.
"Confidence has been key for us, and I think the 2–0 weekend is great too. Pentanet beat us last time, and shook us a little, so to come back and get revenge when we were tied up in the standings was big for us too," he said.
"We did make a few mistakes… we're still figuring those out. We played confidently on stage though, and that's what we need to do now. I'm pretty proud of all my teammates for the 2–0 this week, it was so important for us."
Having faith in each other will now be vital for Order. After beating their rival for fourth, they now have another key challenge: a rampaging Dire Wolves, who were only stopped in their run up the ladder by Legacy Esports.
The Wolfpack finally joined the race for the top spots two weeks ago after their own mixed start to the year. Despite a 1–1 round ⁠— they recovered from their Legacy defeat on Friday to stun league leaders Chiefs ⁠— they're on the right track.
Haeri knows Order's meeting with the former four-time champions will be a defining moment in the season. If they can bundle-up the Dire Wolves, his Melbourne squad will finally be in a position to "split the gap." Lose, and it only grows.
"Dire Wolves are one of the strongest teams right now, they just beat the Chiefs last weekend and I think they're probably even better than Legacy right now. With our momentum though, we have to aim for another 2–0," the mid laner said.
"We want to have the momentum going now, we have a lot of confidence from this undefeated weekend and beating Dire Wolves gives us a great chance to catch up to the top three. It will be a huge win if we can knock them over."
best bot lane duo in the league change my mind pic.twitter.com/6pUD4zi8uW

— ORDER (@ORDER_army) March 9, 2020
There's another factor to next week's battle that Haeri says will be key ⁠— some teams in the Oceanic Pro League have been playing in double-header weekends this split. Order has had the most so far. Haeri has been "absolutely loving them."
With the one-day focus, Order has been shining. Haeri feels the squad has been "more productive" with their preparation because of the squeezed schedule, and believes it will play a big role in their run-in to the playoffs too.
"The double-header days are great because we get an extra day of break. The other thing is on the day, we warm up with the first game so we're a lot more confident in the second. It's been helping us a lot, I've really been enjoying it," he said.
"Staying for two days, we have to do the same travel so we may as well just do one day. It's more productive. Not sure how my teammates feel, but I love it."
All of this comes together for one thing for Haeri and Order ⁠— they're finally in a position to push for the top spots. Their split weekends, and that final rough 0–2 to dump them into a mid-table battle, have been learning experiences.
Now, mixed weekends are a thing of the past, hopefully, the team's mid star said, and they want to "push on" from here. After "being bad" for nearly the first half of the season, Order wants to push back with a vengeance in part two.
"I think our team is a very strong contender for the first place. Obviously, we've been playing pretty for in the first few weeks, but practice is been going well and we're finally ramping up and showing what we can do," he said.
"We want to catch up to Dire Wolves now, and gun for that third place. Our early losses have benefitted us more. Being bad has only helped Order, we know why we are losing now and we can fix it. This is much better than losing in playoffs for sure."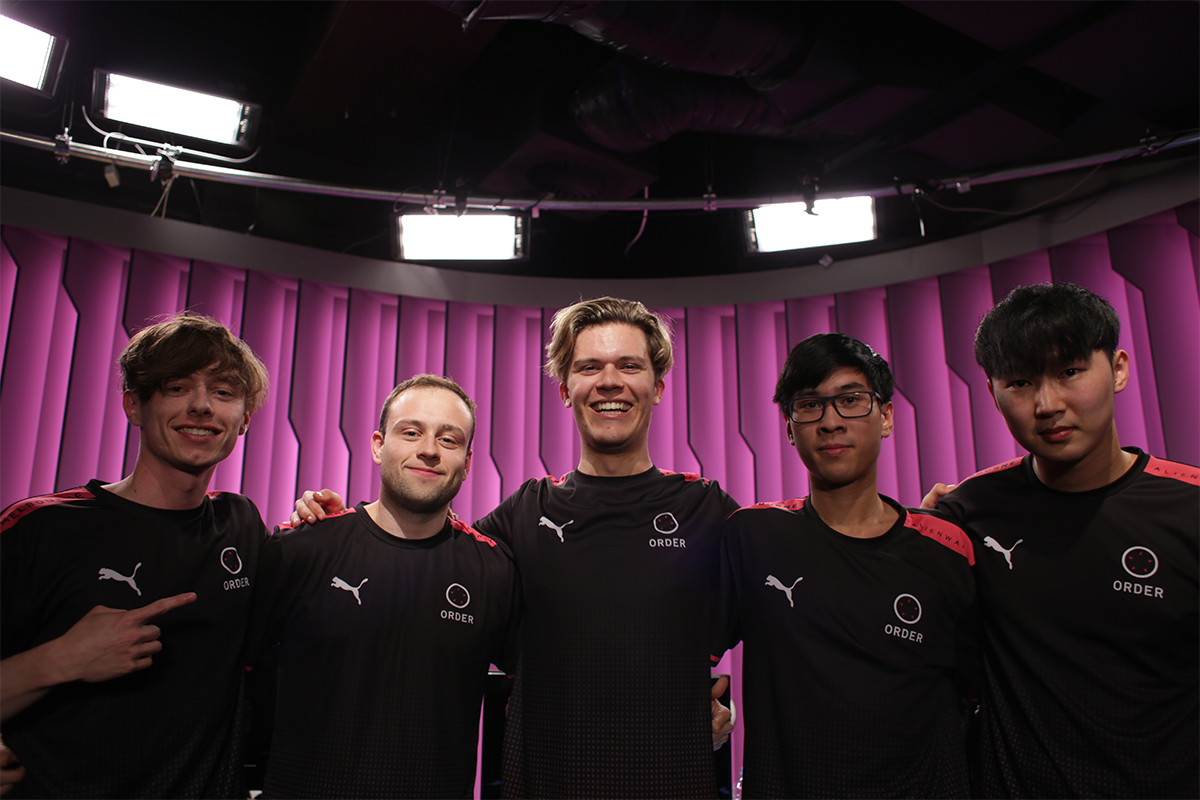 ---
Order face Dire Wolves first-up on Saturday at 5pm AEDT. They then play a resurgent last-placed Mammoth two hours later as they look to walk away with their second undefeated round of the season.
The OPL returns on Friday, March 13th from 4pm AEDT.