Over the past few months, Top Esports has beaten every world championship-winning team since 2013. They completed their incredible run by claiming victory over defending world champions FunPlus Phoenix at the weekend to lift their first ever trophy.
Looking at the teams participating in this year's Mid-Season Cup, not many had Top Esports as favourites to win the title. There were four previous world champions at the event, not to mention newly-crowned LPL winners JD Gaming.
However a stellar run at MSC put those suspicions to rest. Since taking down Invictus Gaming in the LPL Spring 2020 semi-final, they put the sword to T1 and Gen.G (home to SSW and SSG previously) at MSC ⁠— dethroning all but one of the previous World Champions since 2013. Only FPX lay in their path, and Top dispatched them with ease.
The unique addition of blind pick for the first game of the series brought us our first competitive mirror match in a very long time, with both bottom lanes picking up Varus and Thresh.
However, the format also allowed mid lane prodigy Zhuo "Knight" Ding to lock in Syndra, a pick he'd dominated Gen.G with in TES' previous series. It had similar effect against FPX, with Kim "Doinb" Tae-sang being unable to contain Knight's rampage.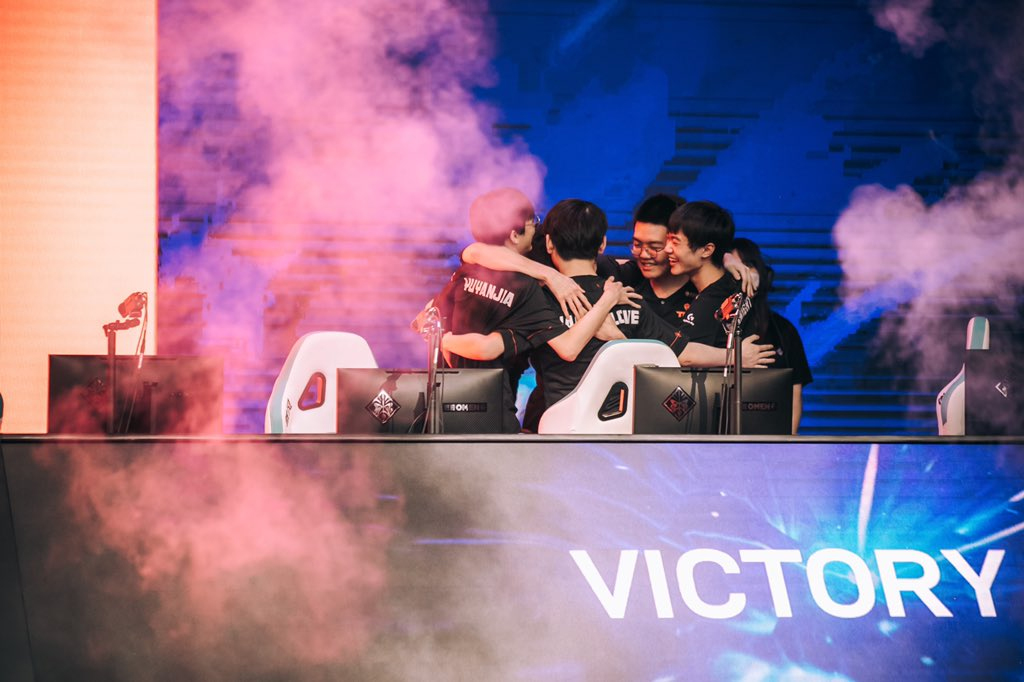 Former Flash Wolves and RNG jungler Hung "Karsa" Hao-Hsuan impressed on Lee Sin, ensuring that Gao "Tian" Tian-Liang's Graves had little relevance throughout the game. Between the two of them, they comfortably took the first game of the series.
FPX bounced back in the second game, drafting a late-game composition with former T1 toplaner Kim "Khan" Dong-ha on Kayle, complemented by Lin "Lwx" Wei-Xiang on Aphelios and Doinb picking up Galio for the second time.
This time Yu "Jackeylove" Wen-Bo had nowhere near the impact he had in the previous series, with Tian visiting the bot lane frequently to put the star ADC behind as much as possible. It worked, and by the time Khan's Kayle got rolling, TES had no hope of winning the game.
Top Esports weren't going to let the defending world champions back into the series that easily, and Karsa was back on the Lee Sin to run the early game. Jackeylove and Liang "yuyanjia" Jia-Yuan looked revitalised piloting Ezreal and Yuumi respectively, helping keep three members of FPX without a kill as they closed out the game in thirty minutes.
By the time game four had rolled around, FPX looked broken. An early game lead was gifted to TES and Knight's Zoe had no problems blowing the game wide open. Jackeylove put up a series-best performance, ripping out hundreds of spears on Kalista en route to an 11/3/7 scoreline.
Crisp's Blitzcrank was ineffectual compared to yuyanjia's Thresh, and the frontline of both Thresh and Karsa's Trundle was too much for FPX to penetrate. TES ended the game in 27 minutes, the fastest game of the series, and lifted the first (and potentially only) Mid-Season Cup.
369 had a dream, a simple dream, to become champions.

Dreams do come true.

Congratulations again to @TOP_Esports_ ,
Use this momentum going into the 2020 LPL Summer Split which starts in 4 days! pic.twitter.com/vJz93vwxiv

— LPL (@lplenglish) June 1, 2020
In a post-game interview, Jackeylove noted that despite joining TES two months ago, him and the rest of the team had "really stepped up". He also mentioned that the team's shotcalling had taken leap, no doubt due to the young ADC's ability to shotcall that had been a major factor in his former team Invictus Gaming's run to the Summoner's Cup.
Knight said he was "very happy to finally win a trophy, since I haven't won one before." Knight's unluckiness in winning a title (or making it to Worlds) is near legend amongst LPL fans, coming close on multiple occasions but never being able to go the distance.
Now with an international title under their belts, Knight and the rest of TES will be looking at Worlds eagerly.
With three LPL teams being seeded directly into the group stage at this year's World Championship and now another being able to enter through the Play-In stage, China as a region looks extremely scary.
First there is Invictus Gaming and FunPlus Phoenix, the two most recent world champions. But when you add LPL Spring champions JD Gaming and now Top Esports to the mix, it's now more likely than ever that a Chinese team will be lifting the Summoner's Cup come November.