Jackson "Pabu" Pavone has always been an energetic voice in the OPL scene. When he does things ⁠— or tweets, regularly ⁠— people take notice. So, when he said he was roleswapping to jungle, everyone's eyes turned to him.
Behind the scenes, there was some uncertainty for Pabu. He didn't have any doubts he could make the swap, especially considering he'd already hit Rank 1 in Oceanic's solo queue ahead of the season as well.
It was more a comfort thing, the 20-year-old star said. He took a split off from the OPL in the beginning of 2020, and only emerged towards the end to help Gravitas avoid the doldrums of the wooden spoon in Split 1. He was coming into a new team, backed by expectation. On top of that, he had his tongue-in-cheek pre-Split 2 trash talk to back up as well.
can't wait to pump order on the weekend pic.twitter.com/ASYtqewlD3

— Pabu1312 🥰 (@Pabu22) June 11, 2020
The team notched a fairly decisive 2–0. The second win, on Saturday evening, was against a Mammoth outfit many have tipped to finish outside playoffs. The other, however, was a close fought battle with perennial title contenders the Chiefs.
Pabu made an immediate impact, running around the Rift with a surprise Fiddlesticks pick. It paid off too: Mammoth banned it against Pavone the next evening. He pivoted onto Trundle, and clocked up a 3/2/14 statline to remain undefeated as a competitive jungler.
"I honestly thought I'd take far longer to be comfortable [as a competitive jungler], but I feel like I'm already excelling in my role swap," Pabu told Snowball Esports after his victorious opening weekend.
"The intention was to take a few weeks to get me up to speed, but I've been learning really fast and things have been going super smoothly. There was a lot on the line for me in my first jungle game. I've always held the belief I could excel in any role, and now it feels good to prove that I can."
With a roster armed with former OPL champions like Brandon "BioPanther" Alexander and Jake "Rogue" Sharwood, as well as breakout young stars Jarod "Getback" Tucker and Mark "Praedyth" Lewis, the big question mark for Pentanet in Split 2 was Pabu.
The former OPL All-Star representative seems to have ticked that box. He slotted into the team well, and brings another authoritative voice to the Rift for the Perth squad. The only question now is how far can they go in Split 2.
"Our ambition is to win," Pabu said. "I don't really have any major expectations, so to speak, but I know that I have four players and a coach around me who are capable of winning. It's just up to me."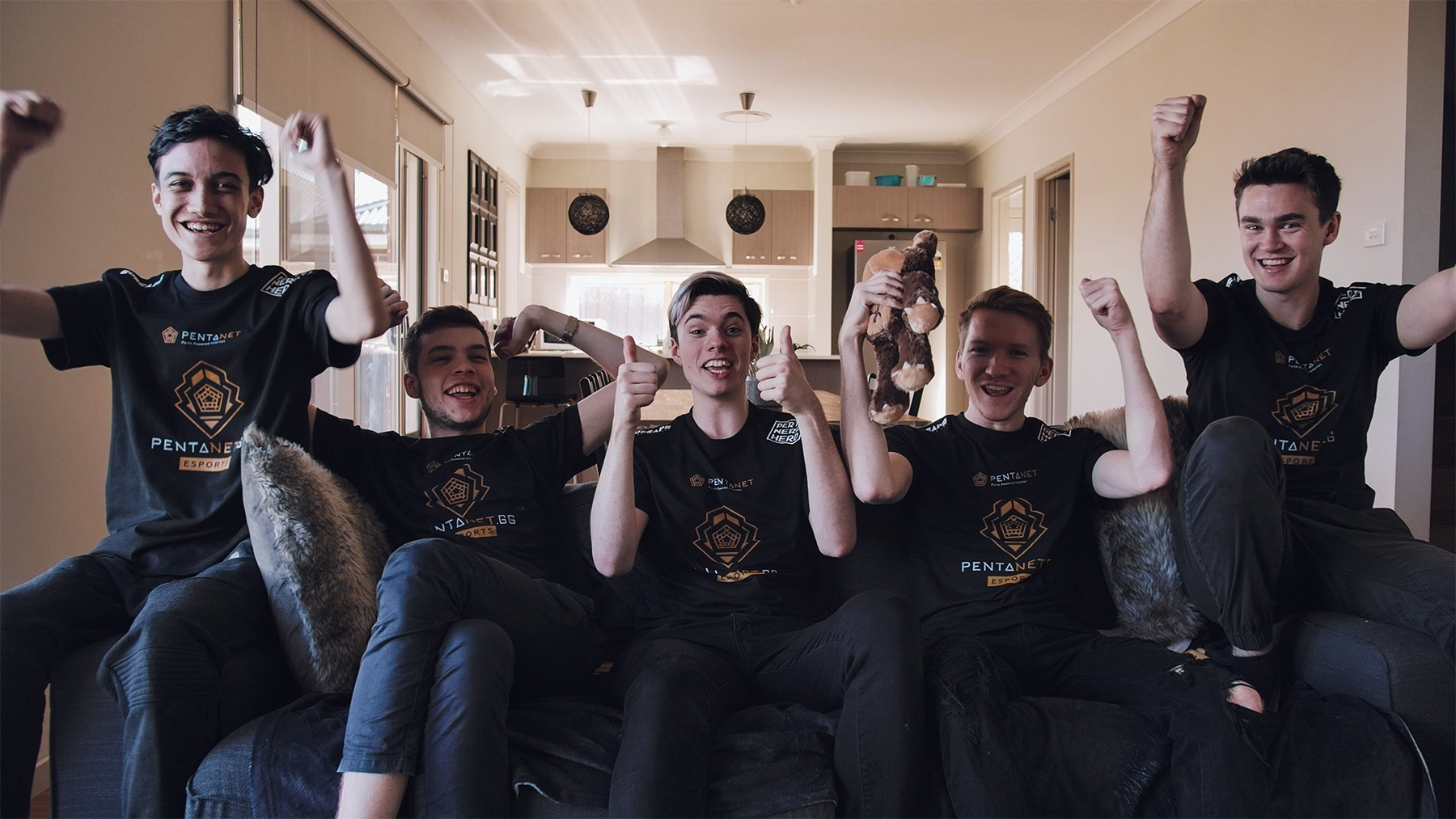 It's lucky then that Pabu boasts that trademark confidence and swagger he's had for much of his 120+ top-level matches in Oceania. If he's the key to unlocking Pentanet, then he knows he has what it takes ⁠— he just wants to show it to the rest of the league.
"I think I have a significantly deeper champion pool than all the junglers in this region, and I'm far more open minded and willing to play in potentially strange ways," he said about being the "best" jungler in the OPL.
"I do have some things y'all might not expect," he added when asked about more oddball picks he might flex in Week 2 and beyond, "but I'm super comfortable on standard meta too. I want to prove that the junglers in this region are particularly bad, and it's actually possible to be a good jungle in OCE. You just have to expand your mind."
There is one more thing that he needs on his path to Oceanic jungle greatness though, he said. He needs his fans to "keep yellin' in Twitch chat." If they do, he said, he'll just keep on "gankin' and bankin'" all the way to the playoffs.