Probe, RiSky, Seither and NXZ are the final four players in the Starcraft II DreamHack Summer event, having advanced from their groups after two days of tough competition.
In the first premier tournament for SEA / ANZ for 2020 eight players representing Australia, the United Kingdom, Vietnam, Singapore & the Philippines fought tooth and nail over the past two days, with the prize of the final championship bracket on offer for only four of them.
With the chance to represent the region in the global finals for the winner, the groups featured the regions' best, with big names Probe, Seither, MeomaikA & RiSky joining Azure, EnDerr, NXZ and Blysk.
The first day of competition saw little upset, with Legacy player Sean "Probe" Kempen becoming the first player to advance, beating Legacy teammate Craig "Azure" MacKechnie.
He then overcame Mindfreak's Sheldon "Seither" Barrow in the winners match, adding another notch in what is perhaps the region's biggest rivalry, with the two exchanging countless series over the past couple of years.
This then set Seither up to play Tran "MeomaikA" Hong Phuc in the decider a day later, whilst in the other group, Joshua "RiSky" Hayward and Ryan "NXZ" Jones both won their initial matches.
This put them in the prime position to advance moving into day two of the competition.
The second day opened with English Zerg player RiSky advancing, beating Australian Zerg player NXZ 2-1 in a close series.
The feat is especially impressive considering RiSky, who is eligible to play in the region as a citizen of New Zealand, was playing on a latency of 300+.
Posting on Twitter afterwards, RiSky, who represents team Blocksport LionZ, said he had achieved his main goal for the tournament.
"Yes! Made it through, very relieved after that bop in game 1," he said.
Knock Knock #DHSC2 #ESLProTour pic.twitter.com/lKRvpDVr26

— nxz (@RyanEdJones) June 24, 2020
In the first tie breaker of the night, Seither managed to beat MeomaikA to advance in second place from his group, setting up a semi-final with RiSky.
In a close series which finished 2-1, MeomaikA threw some of his trademark aggression at the Australian Terran but it was held well.
Dodging the Zerg aggression, Seither put on the hurt of his own, with banshees and battlecruisers causing havoc as he advanced as the third player into the final four.
He was joined soon after by Legacy's NXZ, who claimed the last spot by defeating the last SEA representative EnDerr.
It continued NXZ's amazing run in the tournament, with the Australian player participating in his first tournament of 2020, having missed all the recent SEA / ANZ ESL Weekly Cups.
The event left us with a championship bracket of Probe, Seither, RiSky and NXZ with all races represented in a thrilling final four.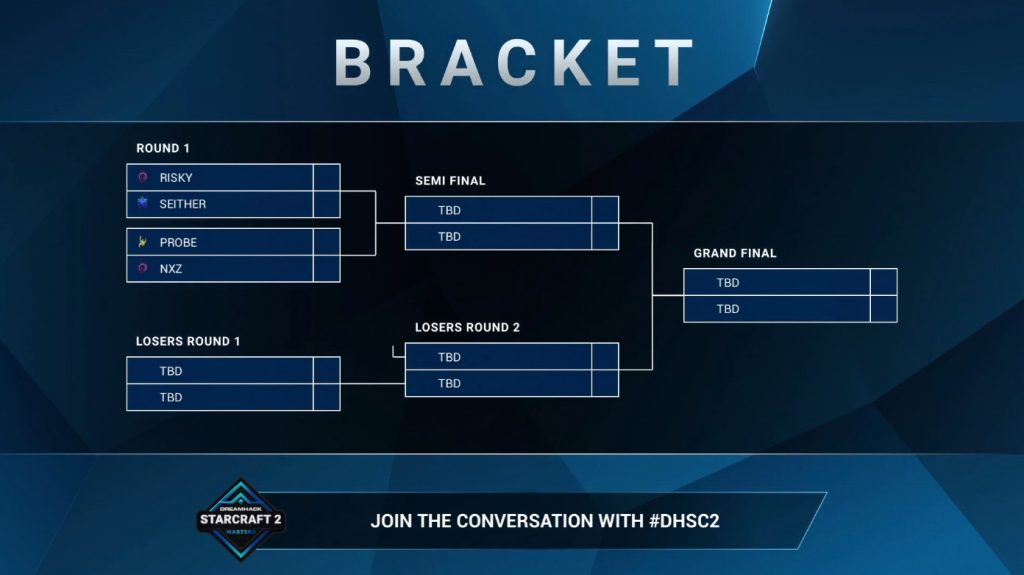 That bracket begins tonight at 19:00 AEST, with the final on Sunday, June 28. To catch all the action, tune into the ESL Starcraft Twitch channel.