Before he was the face of the budding Team Dynamics League of Legends squad, Lee "Rich" Jae-won was a star in his own right. He was a seasoned Heroes of the Storm pro ⁠— and was deemed the best player to touch the Blizzard MOBA. He was called the "Faker of HOTS." Now, he will get his first chance to play against his namesake in the LCK.
Rich is, by all accounts nowadays, an unassuming top laner in the LCK. While he was the face of a Team Dynamics squad that finally broke into the top flight in Summer after failing in Spring, for a League buff, he's just one of the new kids on the block.
However, Rich's story is much deeper than that. Not just in a way of "every player has a story of their journey to the top" that gets thrown around every time a new star makes their big break. Rich has already tasted sweet success. It just wasn't lifting the Summoner's Cup. He was the leader of HOTS' longest-running ⁠— and ultimately game-defining ⁠— dynasty.
Rich's start in esports came back in 2015 with Heroes of the Storm. Then, the fresh-faced 18-year-old playing under the moniker "oreoman" started taking the Korean scene by storm.
His mechanical prowess on heroes like Zeratul, Illidian, and Hanzo paved the way for him to grind his way to Rank 1 in Hero League ⁠— the HOTS equivalent of Ranked in League. He didn't just get there once and fell off, but across his four-year storied career, he was consistently at the top. This is a title a player like Faker ⁠— the oft-used comparison to Rich's antics in HOTS ⁠— hasn't been able to consistently achieve across his career.
While ranked play isn't everything, it was the place to hone mechanical skill. In a MOBA like HOTS, where it's all about teamfighting consistently, Rich managed to finish off more 1vX's and assassinations than any other player. The fact he stood out so much individually was astonishing. If he was on the map, everyone was under threat.
On the Snake eSports roster, he made a name for himself immediately, taking home the Gold Series Heroes League in Season 1 without losing a series. The carry player was a menace in regional tournaments, and even started earning accolades at international events early with a third at World Cyber Arena 2015. He didn't place below third once in 2015 ⁠— and yet, that would still prove to be his "worst" year in HOTS.
Over the next three years, Rich would cement himself at the top of Heroes, earning himself that prestigious "Faker of HOTS" title. In 2016, just twelve months after his competitive debut, Rich won the first Heroes Global Championship (HGC) in Spring on MVP Black.
Repeat after us: @RichHots 👏 is 👏 OP 👏. What a play! #HGC pic.twitter.com/z8cRrETmhG

— Heroes Esports (@HeroesEsports) June 17, 2018
He repeated the feat at BlizzCon 2017, making up for bowing out in the semi's in 2016. In 2018, Rich won all but one event ⁠— adding the HGC Korea Pro League, the Mid-Season Brawl, the Eastern Clash, and the HGC Finals to his already lucrative trophy cabinet.
The carpet was ripped from underneath Rich though after BlizzCon 2018. After riding the highs of taking home his third World Championship title, Blizzard dropped a bomb on competitive HOTS ⁠— the Heroes Global Championship was no more. Suddenly, in the space of one Twitter post, hundreds of pros ⁠— including Rich ⁠— had nothing to go back to in 2019.
It was a Christmas present no one in Heroes asked for. It wasn't even on the minds of anyone after a relatively successful 2018. Blizzard didn't tell a soul, and it left a burning anger within Rich.
"It was like everything went dark and my mind just went white. I tried reaching out to my teammates but couldn't because they were asleep. I was on my own, worrying for 3 hours until the rest of my teammates woke up, which was very strenuous," he told INVEN in 2019.
The Faker of HOTS needed a new home. Despite trying to stick it out with the Blizzard MOBA after the cancellation, with nothing to play for, ranked queues died almost overnight. So he turned to League of Legends.
It wasn't like Rich was a complete rookie when he jumped into League after the cancellation of HGC. He had hit Challenger in Season 4, and when he played the game for a break from HOTS during his career, he was still hovering in Diamond.
However, for the first time since 2014, Rich decided to take the game seriously. He blazed back up to Challenger in a few weeks. The org he led to his final HGC title, Gen.G, recruited him to their League academy squad. He even got the chance to line up on LoL Park in 2019, playing five games in LCK Summer.
The time he spent on Gen.G reignited his competitive spirit, but he wanted a new challenge. He didn't want to just be a passenger on his teams ⁠— he wanted to be a leader. He joined Team Dynamics in Challengers Korea for 2020, with the intention of helping the squad make the LCK.
"I like to actively give orders in-game and lead the team," he told INVEN in May. "Apart from Team Dynamics, I think it'll be hard to do that in any other team. Not only does everyone follow my orders very well, I firmly believe that we'll win if we do the things we planned."
The squad was gatekept in Spring 2020, losing to Hanwha Life in the Promotions Tournament. However, their fortunes turned around with Rich. They managed to rise to the top of CK again, challenging for a LCK spot in Summer for the last time before franchising. Dynamics managed to do it in stunning style, sweeping both Sandbox and Seorabeol to make it there.
It was a big turning point for Rich. It was a moment that affirmed his decision to swap to League of Legends. Without hope for competitive HOTS, he had to try and make it work in another game, or risk being a prodigy a developer left behind. And he did.
"I felt like if I couldn't get promoted with Team Dynamics into the LCK this time around, I thought that my pro career in LoL was going to hit a brick wall. That's why I was incredibly happy when we locked in our spot in the LCK," he said.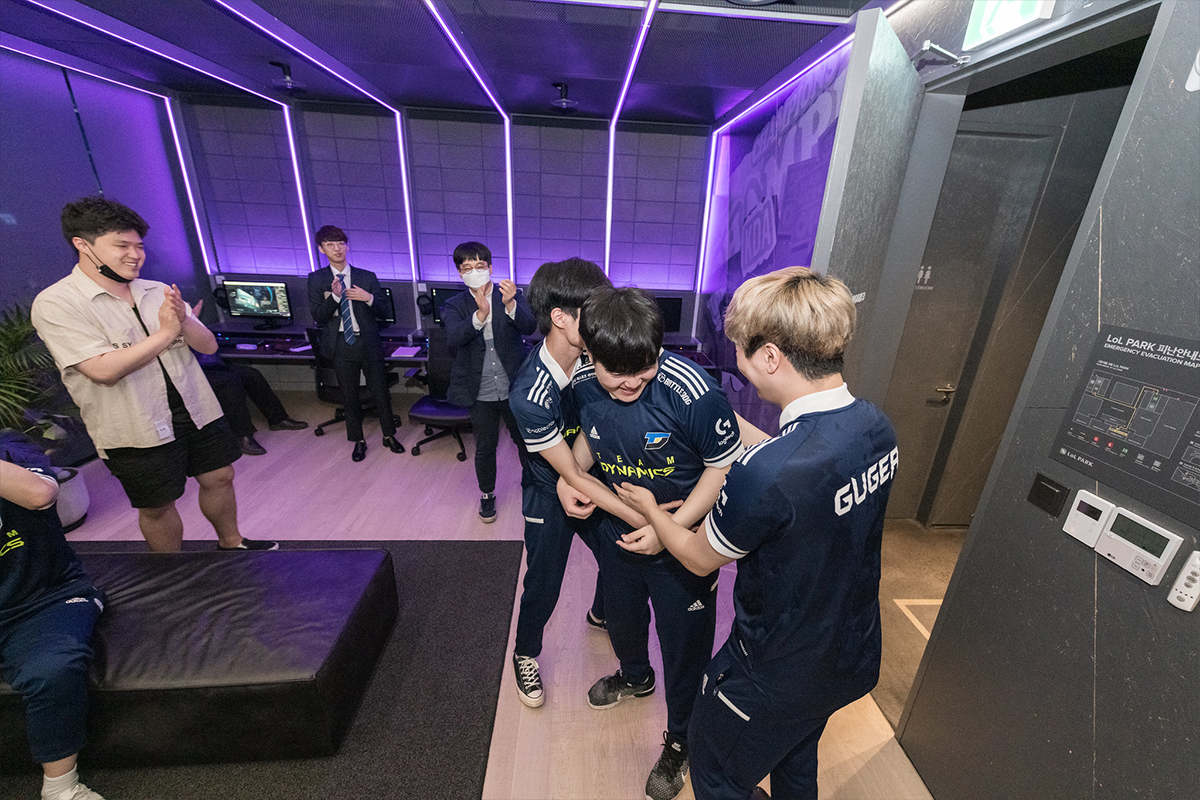 Rich hasn't been the dominant force in League that he was in HOTS ⁠— although that should be a surprise to no one. Dynamics currently sit with a 3-4 record, after a relatively strong start to Summer 2020.
While he's gotten four POG votes, he has been exploited by the region's best: Kim "Kiin" Gi-in, Choi "Doran" Hyeon-joon, the list goes on. He hasn't even faced Jang "Nuguri" Ha-gwon yet. While he's known for his Aatrox, with the Darkin lurking on the outskirts of the meta, Rich has had to adapt quickly.
"Rich has looked great on select champions but needs a broader champion pool to challenge the best top laners of the LCK," caster Max "Atlus" Anderson told Snowball.
The Faker of HOTS is a title Rich has tried to distance himself from since making the transition to League of Legends. It's a hard parallel to sell, especially when Rich last dabbled in competitive HOTS two years ago.
"It's a nickname that I've heard a lot since my HOTS days. While I'm grateful that I'm compared to the greatest player in LoL… We've built our own careers in our own ways, so I'd like to ask the fans to hold off in comparing me to Faker. I'm just 'Rich' in LoL, so I'd appreciate it if the fans think of me the same way," he told INVEN.
Despite this, the storyline of the Faker of HOTS taking on his namesake, Lee "Faker" Sang-hyeok, is one of the most incredible fairytales when it comes to esports. Very rarely do cross-title comparisons between gods, and the hypothesizing of how one pro will weigh up against another, actually become a real-life event with tangible consequences.
Renekton never knew what was coming

"Cut cut cut!" @RichHots's Lucian cuts off Renekton on a 1v1, @TeamDynamicsLoL determined to take the series to game three #LCK pic.twitter.com/Xh70bljB6g

— Ashley Kang 애슐리강 (@AshleyKang) July 4, 2020
It's the three-time League World champion taking on the three-time HOTS World champion. It's League's most revered ⁠— and feared ⁠— player of all time, taking on HOTS'. While Rich has the odds stacked up against him, it's still an exciting prospect to see these dreams become reality.
Faker and Rich won't be facing off in the same lane. After all, Rich is now a top laner. That duty will fall to Lee "Kuzan" Seong-hyeok.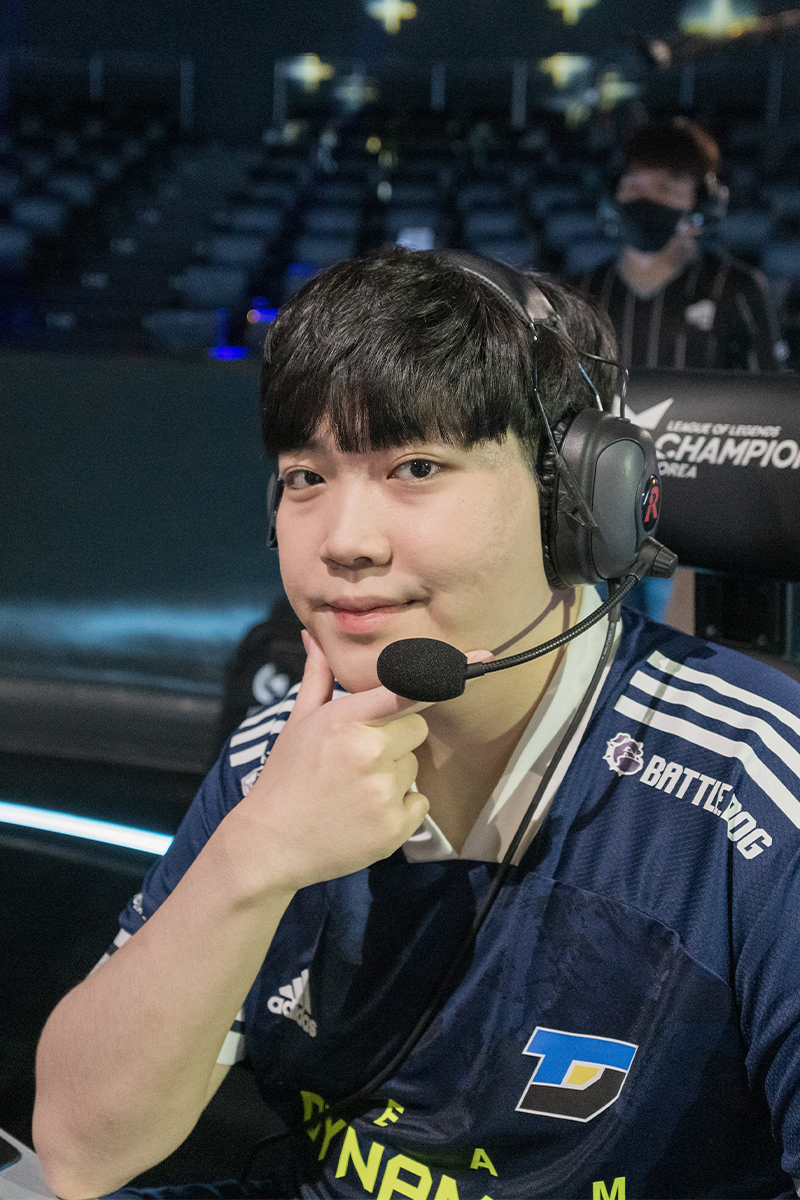 It'll still be a test for Rich though. Kim "Canna" Chang-dong has been a surprise star for T1 in Summer 2020 so far, topping the team's POG charts with five awards. His explosive style of laning is similar to Nuguri's, with a heavy focus on outplaying and styling on his opponent.
One has to remember that's what Rich was known for in HOTS. He was known for flashy individual plays, and being able to put his team on his back in a game where individual performances hardly stood out. He's shown that potential a handful of times during his fleeting League pro career.
Despite this, the road ahead of Rich, and Team Dynamics, is overwhelmingly steep. "I don't see Dynamics having much of a shot against T1. They had a soft start against weaker teams but it's becoming apparent that they fit between sixth and eighth especially after their loss against Sandbox," said Atlus.
While a close game would make for a compelling new chapter in this storyline, the result is ultimately not the biggest defining factor. In fact, one could argue the climax has already been reached.
Rich has done what few in esports have done before him, and successfully changed codes. Not only that, but he's now getting a chance to play against the player many compared him against for years. However, he's still hungry to improve, and perhaps reach the same heights in League that he once did in HOTS. Taking down Faker is just one step on that journey.
"I just entered the LCK, and as I said before, my ultimate goal lies at a much higher place. I'll be giving it my all to not only make it to Worlds, but to win the whole thing. I hope that the fans will continue to cheer on the LoL Pro Gamer, 'Rich.'"
---
Team Dynamics takes on T1 today, July 12.