I pose a question to PentanetGG's top lane star, BioPanther, when we join the Discord call to talk about the LCO's impending decider next Saturday: "Are you the best top laner in OCE?"
"I just want to be the best I can be," he replies.
That's Brandon "BioPanther" Alexander, to the letter. Humble, even as the Oceanic community swells with praise for his scintillating 2021 form.
The very first LCO grand final is less than ⁠six days away when I sit down to talk to the Pentanet.GG top laner. It's his off day ⁠— a deep breath before the plunge. When scrims start again, the Oceanic favourites have one goal; get in the best shape they can to clinch the Spring title. Beat Saturday's opponent, and lock in an Icelandic voyage.
"We'll just see how it goes," BioPanther laughs.
Like any long-term Oceanic fan knows: cool as a cucumber.
You'd think there's a little more pressure on the young star's shoulders, especially considering his place as an OPL veteran coming into the new league.
Time and again, however, BioPanther shrugs it off. Like when he's out on the Rift, nothing seems to phase him. He's had the highs, like marching to a 10–0 split and an MEO title with the Dire Wolves in his rookie campaign. He's had the lows too, like the "moneyball" squad he was put with in early 2019 that ran aground with a 1–20 record.
The former Oceanic champ has played through it all.
It's given him a bit of a perspective on the league, and reaching glory.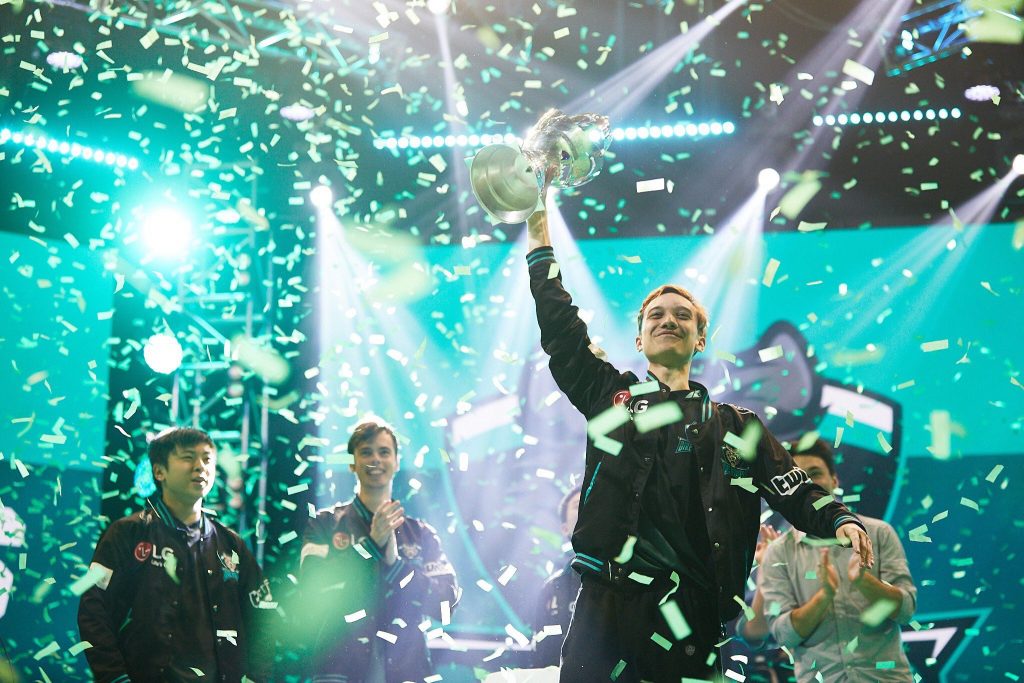 So, I put away my broader first question, and pose a second: "What do you do that makes you the best top laner in Oceania right now?"
This one's a little easier for the young star to answer.
"I think there's a lot of ego ⁠— not that that's a bad thing for the region. What it does do, though, is players feel the need to be the 'hard carry,' play their favourite champs, and really show what they can do. I think that's a mistake," he said.
"That's what leads to a lot of top laner's downfalls.
"I try to be different. I'm not trying to show off my skill, I'm trying to be that foundation. If I can play what's good, tell my team what is good, and build around that for macro, teamplay, and fights, that's a path to success.
"There's definitely stuff I want to play, for sure!" he added. "I love Jayce. He's probably my favourite character. But he really doesn't fit a lot of the time, so if I'm saying 'yeah, let's play Jayce,' then that's a mistake. It's not what the team might be good at. Sure, it's maybe not as fun, but it makes the game trickier for everyone else.
"It comes down to what needs doing for the team to win."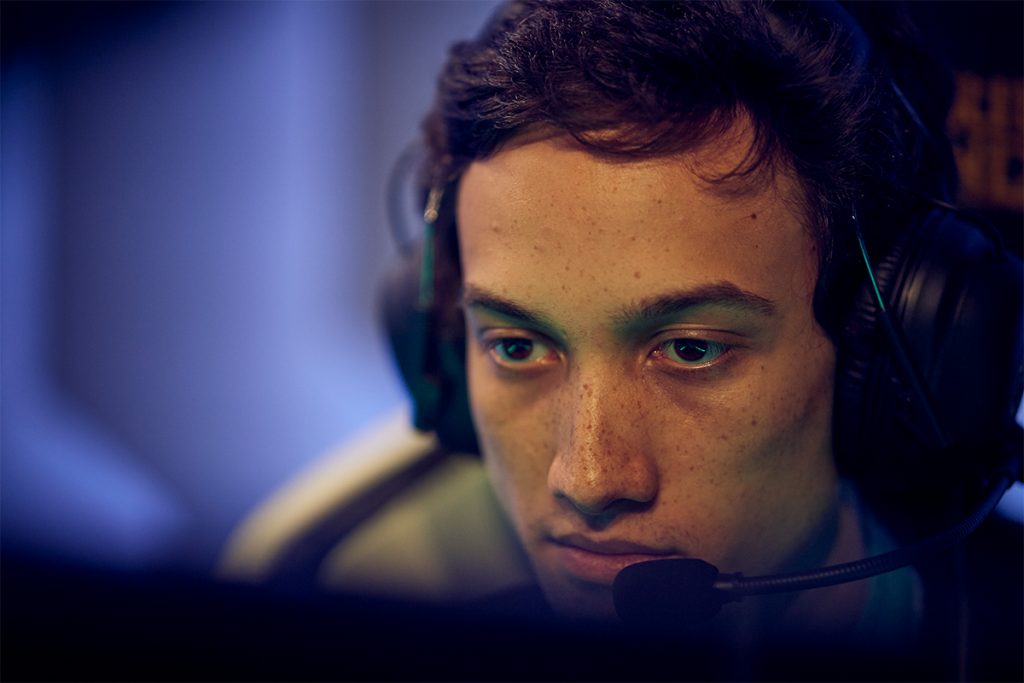 Any Oceanic fan will tell you that evokes memories of another former OPL champ that moulded himself as a "rock in the top lane" ⁠— Brandon "Swip3rR" Holland.
'Big Swips' carved out a storied spot for himself in Oceanic LoL history.
Across his nine year League of Legends career, Holland was renowned for his absolutely rock-solid top lane talent. He played tanks, teamfighting characters, and tanks. Maokai, Sion, Gnar, Ornn, and Nautilus were all loaded up in his wheelhouse.
Sure, there was variance; Renekton, Kled, and Irelia all appear in Holland's historical stats, with the Butcher of the Sands rounding out his top three champions at 32 games.
He also boasted a whopping 92.9% win rate on Irelia.
At the core of his playstyle though, he was the hard-man defender, building ⁠— like BioPanther explained ⁠— the "foundation" for the team. And now that he's shifted his focus to coaching with the Golden Guardians, Alexander has taken up his mantle.
"Over the last few years, especially now, he's grown into the 'Titan,' for sure," said Holland, when Snowball asked him about the 'heir' to his throne. "He's got a bit to go, but I think he'll be in the conversation for the best top laners OCE has seen, before he's done. BioPanther is already easily the best top in LCO right now."
It puts a smile on Swip3rR's face, he added, to see someone else carrying on his now-iconic playstyle: "My playstyle was always heavily underrated. It's good to see someone is using their brain, instead of just trying to force stuff because they think they have to."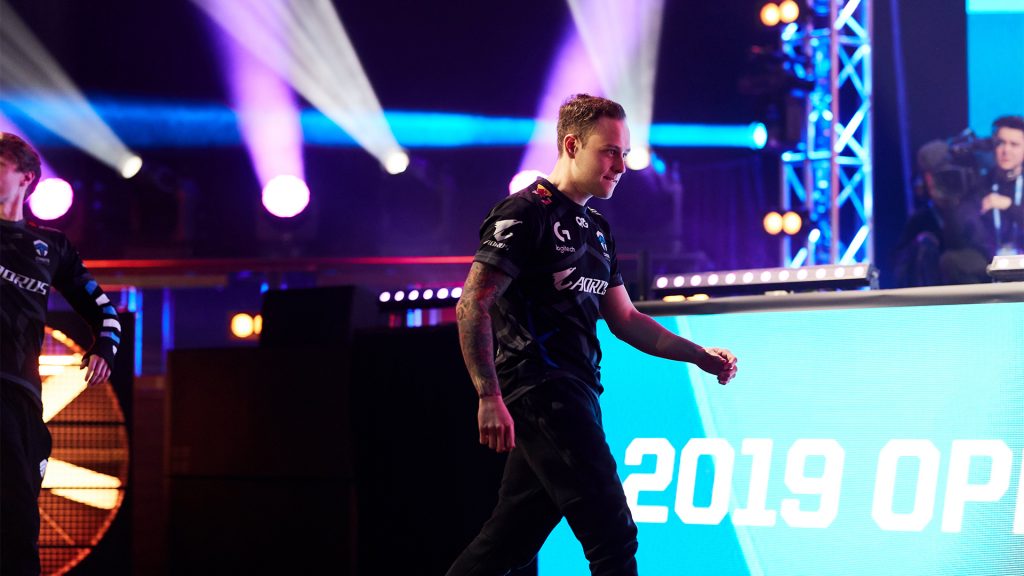 BioPanther — ever humble — agrees with Big Swips' first point.
"I do have a ways to go. That's what I want to do: nail down the fact that I'm the best top in the region. I feel like I can keep hammering at that. I want people to look at me and think that I'm the one that everyone else has to prove themselves against.
"That being said, competition breeds that skill," he continued. "I don't want to be clear at the top with no one else. I want the best competition in the region. I want to see everyone catch up and match up. That excites me. I want to win by beating the best."
Alexander will certainly get his chance at that too.
To claim his second Oceanic championship, and the very first LCO title, BioPanther and his Pentanet teammates will have to go through one of three challengers.
The most likely opponent come Saturday evening, at the odds, is Peace.
The newcomers have stormed onto the scene with a loaded LoL roster, and finished third behind the veteran-stacked Dire Wolves after a tiebreaker game. They claimed revenge soon after though, belting the historic OPL champs 3-0. That momentum took them into a five-game series against Pentanet in the playoffs second round.
BioPanther says he's "excited" for a possible Peace sequel clash.
"We should see Peace in the final, I think," he said. "They're strong. Probably the real second-place team, for me. When they find consistency, they look strong. The squad play a cleaner game of League than Dire Wolves, so I see them winning that game."
And so, as our eyes turn to the LCO decider again, I pose one last question.
"Do you want the title of 'Titan in the top lane'?"
Brandon has to think about this.
It's not that he's not eager to stake his claim as the region's best solo laner, or take up Swip3rR's mantle, as far as I can tell. It's just that humble nature again; he's not jumping at the chance to claim something he may not have earned.
"I don't want to "take it," you know?"
Basically, it's a title he wants to earn.
"I'm happy to ride it to the end, if it comes to me naturally and because of my quality on the Rift. If people see me like that, then I want to live up to everything it means. I don't want to have inconsistency, and if that leads to something similar to "the titan" then I'll try and earn it.
"All I want to do is become the best player I can be. I truly believe I can always battle through tough times, in-game and out. I will always come back on top."
For mine, that seems quite like 'the Titan' to me.
---
The LCO playoffs continue this evening with Dire Wolves vs Chiefs.
Peace lie in wait for the winner tomorrow evening, at 6pm on twitch.tv/lco. Regular season victors Pentanet.GG have already qualified to the first LoL Circuit Oceania grand final.