More than half a decade ago, young Aussie gamer Victor Huang was playing League of Legends in a little Sydney internet café called "FBI Gaming" dreaming of international LoL stardom. Now, six years later, he's North America's reigning champ, bound for a Worlds date in Europe.
---
The 22-year-old has always been a softly spoken carry.
During his Sin Gaming days, when he was first breaking into the Oceanic pro scene, Huang was happy to let more boisterous teammates, like Jake "Rogue" Sharwood, or team captain Brandon "Juves" Defina take the reins.
It gave him a chance to do two things; one, show his world-class calibre in-game without distractions, and two, to soak in everything he could learn like a sponge.
His time on Order saw him step into more of a commanding role. There were still veterans around him like repeat champs Simon "Swiffer" Papamarkos and Samuel "Spookz" Broadley, but FBI was finding his voice. The Melbourne team focused much of their play around their explosive young ADC, and Huang continued to grow.
Then, in 2019, the young Aussie star's growth really flourished.
In bot lane with Rogue again (the OPL duo spent six splits together before FBI jetted off to North America) the newly-crowned LCS champ claimed his first silverware; an OPL title in Split 1 with Bombers, and a League of Origin trophy with New South Wales.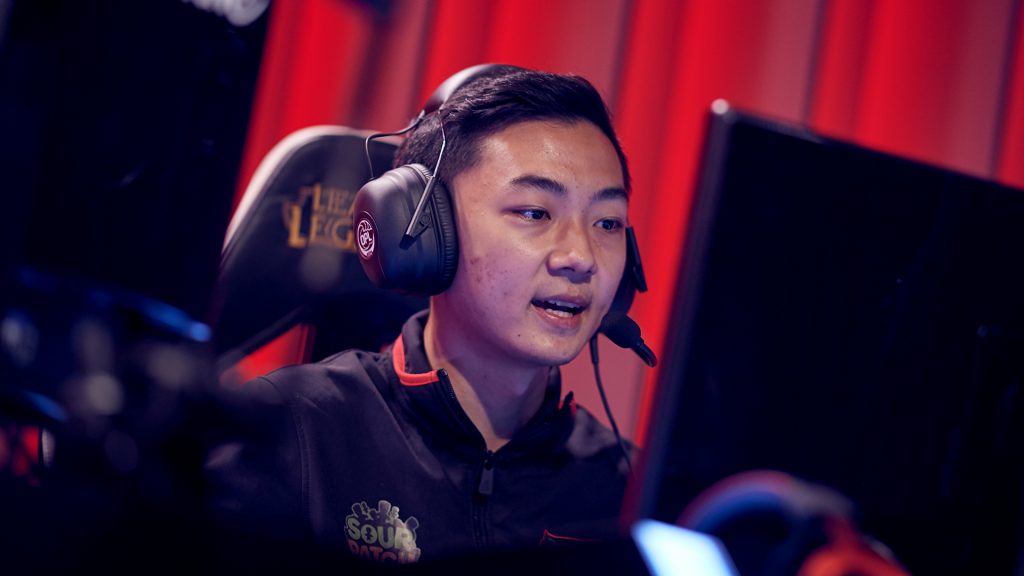 FBI's appearance at the Mid-Season Invitational in 2019 changed everything.
Golden Guardians coach Nick "Inero" Smith had been watching FBI for some time, after working with Order, and wanted the Australian star for his GGS rebuild.
Victor, of course, agreed, and soon he was flying to Los Angeles to link up with the Golden Guardians Academy lineup. It was a player pickup with plenty of doubts from the North American fanbase. Up until this stage in the LCS community, only Lawrence "Lost" Hui was in the States. The Kiwi star had played a short stint with Echo Fox's top League of Legends roster, but mainly stuck to Academy.
At the time, despite the doubters, FBI had all the confidence in the world.
In fact, that's a trend throughout his career.
He told Snowball Esports at the time that he "just wanted to show how good [he was] to the world," and instantly realised after arriving just how much he had to learn.
"I really thought I was at the top of my game with the Bombers," Huang told us here at Snowball Esports in 2019, "but with the Guardians coaches and players helping me every day I feel like I can go even higher, and prove even more.
"There's still so much more for me to learn once I get into these games week after week. I want to play in the LCS, and win that, so getting valuable Academy time is key."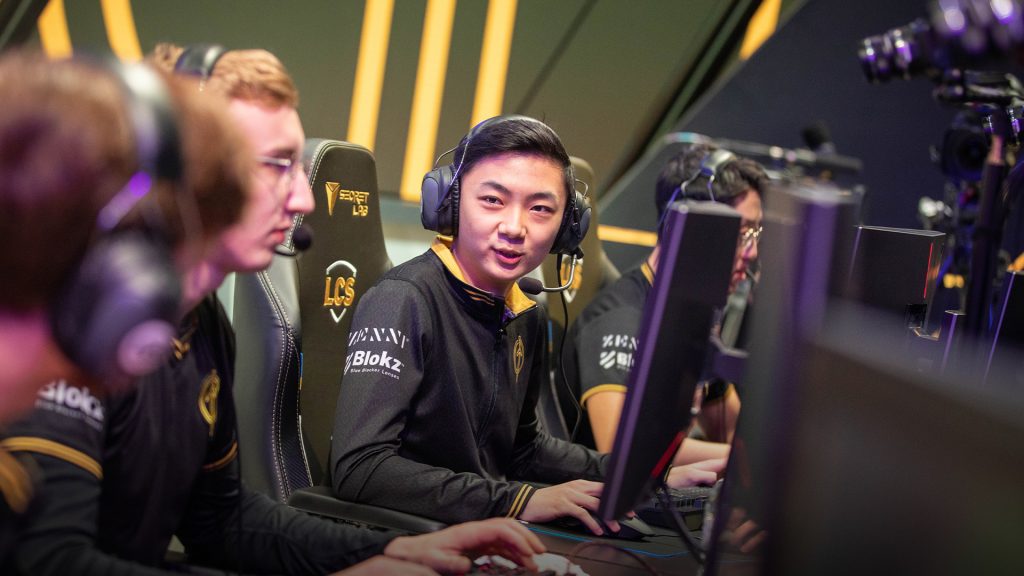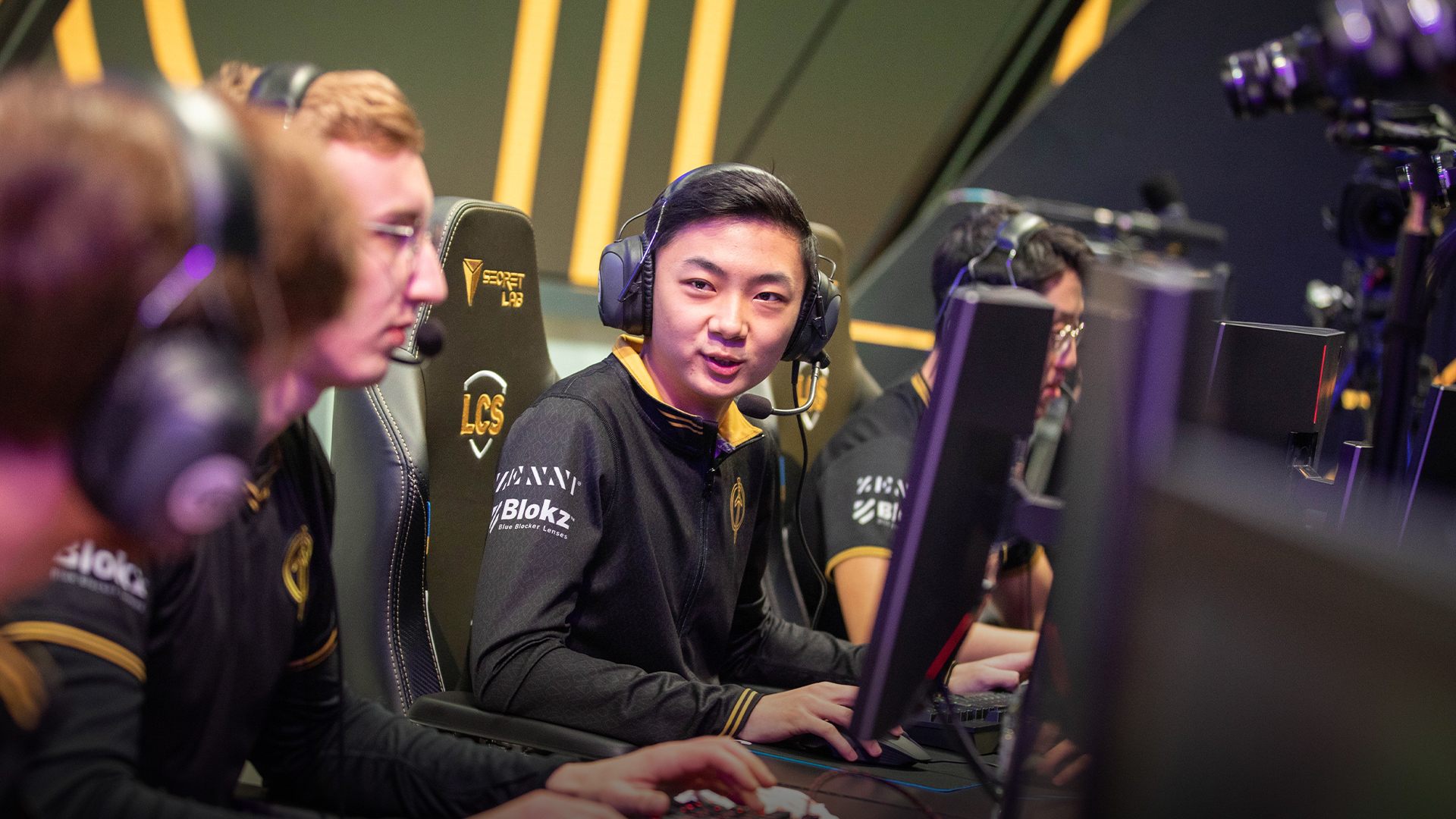 And, in no surprise to anyone, Huang did just that.
It was the first time FBI proved his doubters wrong. Here was a young Australian star, eager to crack into the LCS league, told time and again by North American pundits, fans, and analysts that he would never make it against the best the States have to offer. And despite all that, on July 6, 2019, he debuted in the LCS.
And look, it did start with a loss, in 31 minutes against Optic Gaming.
But Victor Huang had arrived, and he wasn't going anywhere. He chalked up another 10 appearances that season as Golden Guardians just missed playoffs (they finished seventh with an 8–10 record), and settled into league life.
The next year, FBI was paired with role-swapped support Yuri "Keith" Jew for the opening eleven games of the split, before Golden Guardians dumped the struggling star for another role-swapped prospect, Choi "huhi" Jae-hyun. The swap paid off as the team scored a 4–3 finish to the season and made playoffs.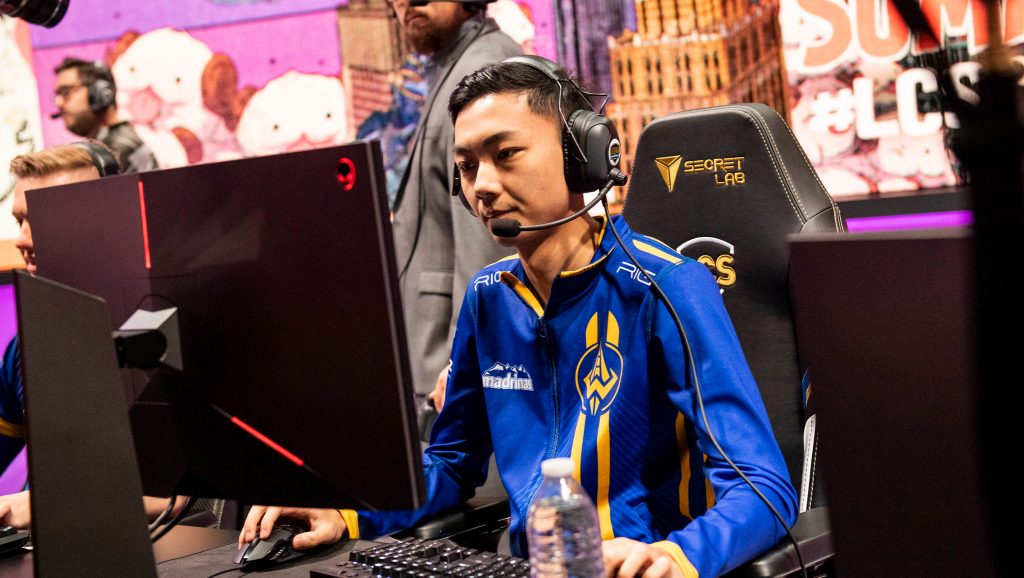 During 2020, Huang continued to shine. The doubts around an Australian taking up an import slot in the LCS continued, but FBI simply blocked out the noise.
And in Summer, our Aussie star proved everyone wrong again.
The whole of Golden Guardians did, really. It wasn't the most glamorous of regular season runs ⁠— the org finished 9–9 to qualify for the postseason ⁠— but it got them into playoffs, where a shock clean-sweep through early faves TSM forced everyone to really take notice of the San Francisco franchise.
They struggled against TL, losing 0–3, and eventually lost to Team SoloMid in the rematch, but they pushed the LCS giants to five in the lower bracket.
The Summer season was a success overall for FBI, however.
He was crowned All-Pro third-team ADC, behind Jesper "Sven" Svenningsen and rising rookie Edward "Tactical" Ra, and the tide of discourse against his LCS inclusion began to turn.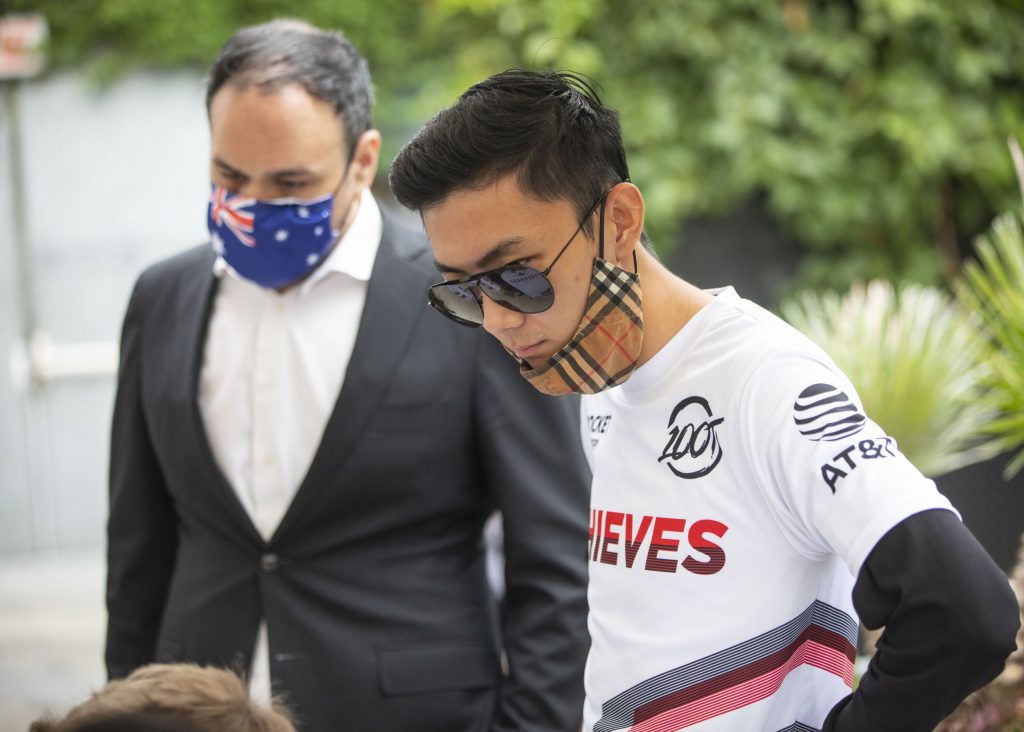 ⁠Even after Oceanic players were made formal LCS resident players, sparking what we at Snowball Esports have taken to calling the "#OCETAKEOVER", there were still doubters. At the end of LCS 2021, however, FBI has silenced them all.
Because now, Victor Huang is a North American champion.
On top of that, he's looked like one of the best players in the league. He was crowned first-team All-Pro ADC for Summer alongside fellow Australian superstar Ibrahim "Fudge" Allami in the top lane. He even pushed for MVP candidacy with teammate Closer.
In the playoffs, facing off against old North American rivals like Zven, Tactical (twice, too), and boom LCS rookie Kyle "Danny" Sakamaki, he looked incredible.
Huang has risen higher and higher every time, fuelled on by those that doubted him. There were plenty — there always are — that raised an eyebrow at Oceanic talent coming to North America. There were just as many pointing to FBI specifically.
And now, with the LCS medal around his neck, Victor can look back at them and laugh.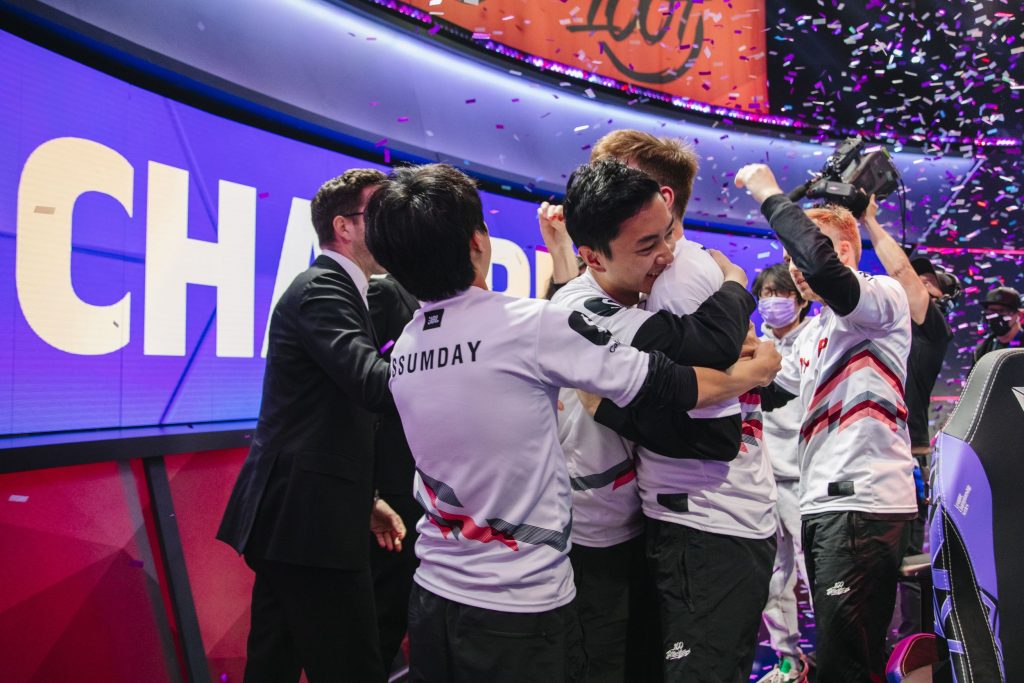 And, in fitting Aussie fashion, FBI only had one thing to say to all his doubters after 100 Thieves clinched the LCS 2021 Championship ⁠on Sunday — 'fuck the haters'.
"People really look down on players from minor regions," the 22-year-old said after finally hoisting the North American trophy in Los Angeles. "I see a lot of people really being negative about wildcard regions, and their players.
"It feels pretty nice [to win in NA, for Oceania].
"When I first came here, people really looked down on players from minor regions, and especially Oceania. A lot of people were really negative about wildcard region players for no reason, and I'm glad Closer and I could shut them the fuck up."
It was the same thing he told fellow Snowball writer Andrew Amos two weeks ago.
"I think I've grown tremendously. When I first came to NA I was a bit of a kid and I didn't have the best attitude in a team environment. I felt a lot of pressure when I first came here to prove myself. Everyone looked down on OCE players and I felt like I had to prove myself to get a chance to stay and continue playing," he said.
"A couple of years ago, we were looked down on a lot, us Australian players. Now we have a lot of Australian players at the top of their roles, and even guys like Destiny and Raes just in the LCS performing well.
Two weeks ago he said: "We can make Australia proud, and hopefully we can have us, TSM, Cloud9 at Worlds so we'll have an Australian representative for each team."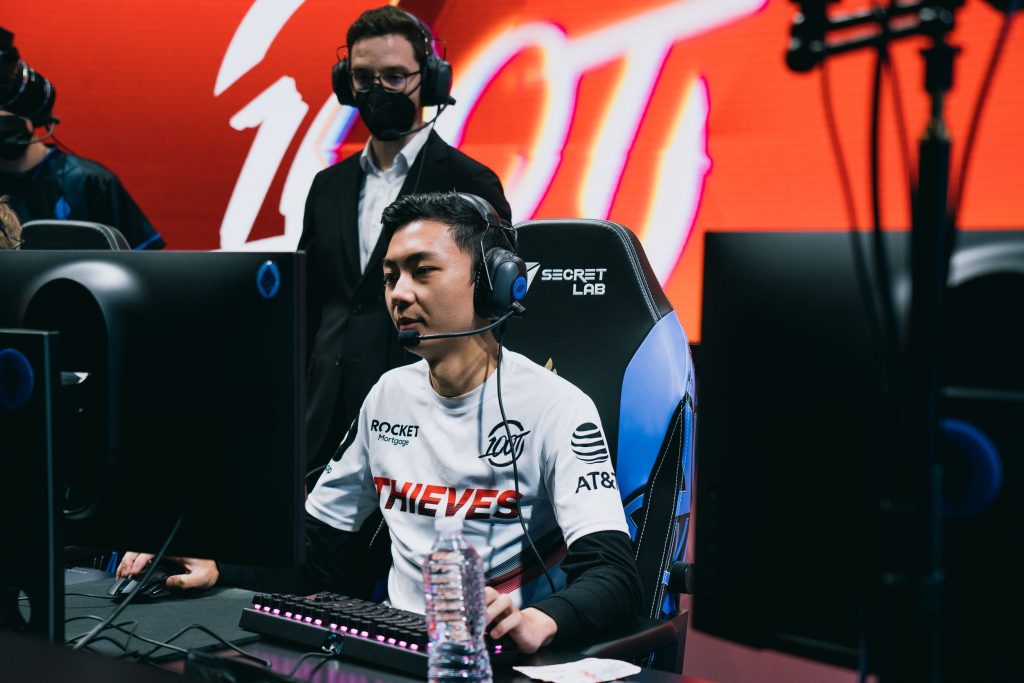 TSM (read, Kiwi bot laner Lawrence "Lost" Hui) unfortunately didn't make it all the way like Huang had hoped, but he and Fudge are now preparing for LoL's biggest show.
The Worlds qualification means FBI's journey in 2021, and his continual rise in League of Legends stardom, isn't quite over yet either. He now has an international campaign to stage with 100 Thieves to keep proving himself.
Huang will make his World Championship debut later this month.
There, he will come up against the best the LoL world has to offer. In 2019, with the Bombers at MSI, he faced wildcard superstars like Đặng "Bigkoro" Ngọc Tài, Volkan "Hades" Dinçer, and Fabián "Warangelus" Llanos. This time around, as he steps onto the Worlds stage for the first time, he'll play against true heavyweights.
Of course, that won't scare FBI either. He's conquered North America, despite two years of doubts circling around him. Now he gets the chance to take that same drive to the international League stage, and play with the big boys.
FBI said: "It doesn't feel like winning one title in North America means that much either… I want to show up with this team internationally. I think we can do that at Worlds."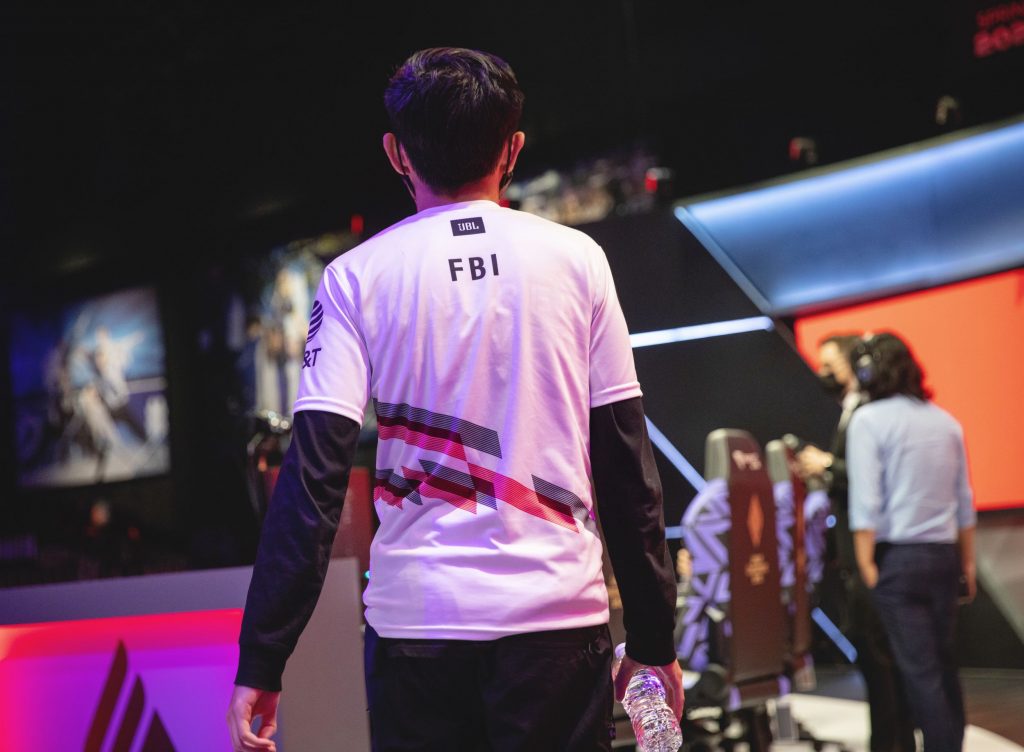 Congratulations Victor Huang, from all of us at Snowball Esports, and good luck.