2021 was supposed to be a return to normality. Where exports Extremum faltered, Renegades finally returned to overseas competition and proved their worth at IEM Cologne and the Major. Closer to home, Order took over after acquiring Declan "Vexite" Portelli and began their campaign strongly. But by the end of the year, three letters would be on everyone's lips.
LFO.
In February, the Avant Gaming CS:GO squad was acquired by Dire Wolves and touted as a team that could contend for the top spot in OCE.
As the year unravelled, the team had their issues — both on the server and outside of it.
By July, Mike "ap0c" Aliferis returned to the line-up that we know today and the squad began to turn up the heat on their domestic rivals.
Snowball Esports was able to speak to Euan "sterling" Moore and James "SaVage" Savage about their experiences in this team and what 2021 had provided.
Their ultimate rivals for the year, Order, dominated the head-to-head match-up in the beginning — 4-0 in series, 8-3 in maps.
But the tides turned in September, with LookingForOrg taking eight from the last nine series to finish the year as the region's number two.
"We definitely have the head to head advantage over ORDER now," said sterling to Snowball Esports.
"I don't think [our] specific goal is to be number one in OCE — our goal is to be competing in these overseas events and learning from them."

Euan "sterling" Moore, LookingForOrg
"We want to use Pro League qualification as a springboard for us to gain some EU experience against better teams."
Although LFO struggled to put results on the board early in the year, they walked away with a Pro League spot for Season 15, and last night, a spot at Season 16's EPL Conference.
LFO boasts a line-up that intimidates opponents on the server as each of their players can dominate the game at any given time.
"Any one of our players can win the game for us if they're feeling it on the day," sterling said.
"I agree that Jared "HazR" O'Bree has been going under the radar, he has had one of his best years as a player. I think people underrate Jared."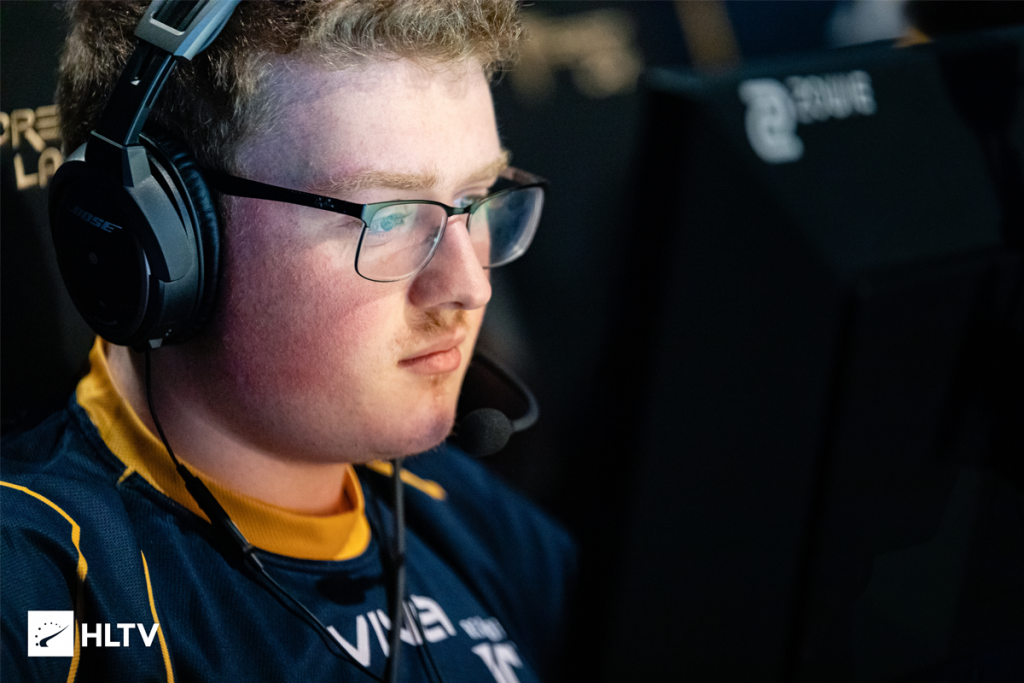 The youngest player on the block for LFO, however, is SaVage — and he doesn't quite share the superstar role that Order's young gun Vexite does.
"With SaVage, it's been a very interesting time this year. Since he's so young he doesn't know how he fits in or how he wants to play his game.
"But James has been a lot more comfortable since Mike's [ap0c's] return. It's been interesting watching him develop as a player and find himself."
Considering how crazy 2021 has been in general, SaVage, 16, has had his work cut out for him to leave a mark on the region and cement himself as a developed young talent.
"If someone said at the start of the year that I was going to EU to compete, I'd say that's crazy. With COVID as well, I didn't think there'd be too much going on," Savage told Snowball Esports.
"I don't mind what other people think at all. I just play."

James "SaVage" Savage, LookingForOrg
While the rivalry between this squad and ORDER has gone back and forward throughout 2021, it is safe to say that LFO have weathered the storm and come out as the top dogs.
Wins in ESEA Premier S39, LPL Pro S9 and ESL ANZ Champs — where the team defeated ORDER, Vertex and Paradox — only reinforces the strength of this squad headed into the new year.
SaVage doesn't necessarily think he lives in the shadow of Vexite given how different their roles and positions are between teams.
"I think Declan deserves all the hype, but there is a lot more responsibility for him to step up as the star. He deserves all the credit he gets."
"Ever since that first IEM Sydney in 2017, I've been hooked on getting there and playing one of those events. Even the EPL qualification has been a privilege and honour to be here.
"I went on a holiday to Europe in 2019 with my family and I remember telling my grandma, 'in a few years I want to be here and want to play here'. Now that it's happening I'm like, surely not, how did I get here?"
The youngster added that his team mates are their own force to be reckoned with, and on their given day, anyone on the line-up can step up and win the game for LFO.
"Someone who is super underrated is Benson "Liki" Niulia — he needs to get more recognition for what he does. He is so sharp and does all this while captaining, and the way he talks and leads the team is amazing," Savage said.
Of course, Renegades remain the top dog for now in Oceania, but given their upcoming changes, there is a very real chance that LFO, with overseas experience and a little organisational support, could become a veritable powerhouse for the foreseeable future.
---
The end-of-season player break is upon us, with LookingForOrg returning in the new year to pursue the hunt for a further national title at ESL ANZ Champs.
Later in March, they'll make the trip overseas for the first time as a core at ESL Pro League Season 15.