Just two sleeps to go before DreamHack Melbourne kicks off — and with it the remainder of the LCO Split 2 playoffs. Order and Pentanet come into this week looking to challenge The Chiefs for the title this Sunday, but only one team will get a shot at the grand final and Worlds contention.
But beyond that, this week is a chance for us to come back together.
This is the first live esports festival event in three years, and will see fans from across Australia, New Zealand, and around the world reunite to celebrate our shared passion.
This week will also see the Australian return to LAN play for League of Legends for the first time since March 2020.

Snowball Esports had the chance to speak to Order top laner Brandon "BioPanther" Alexander on his thoughts on the return to LAN and live play, his team's upcoming series again Pentanet, and his chance to cement a legacy in Oceanic League of Legends.
BioPanther is no stranger to the big stage.
The Split 1 defending champions Order got their chance to play at the 2022 Mid-Season Invitational in front of a live audience, and it is something Brandon says he misses.
"Honestly, I've missed the whole crowd environment, especially in Oceania," said BioPanther.
"Coming back from MSI this year made me realize how sick it is to have people support and watch you perform against the best of the best your region has to offer.
With their time at MSI, Order also got ample practice in a LAN environment against some of the world's best. Coming into the finals they are the only team contesting for the title with an official stage game this calendar year.
Whilst BioPanther doesn't see it as an outright advantage over the other teams still left in the tournament, he doesn't deny the benefits their time in Korea had.
"I think it's more that we will be used to the conditions than most of the others performing at the event," he explained.
I remember the fans that made signs and watched me play and I can't wait to have that happen again this year.

BRANDON "BioPanther" Alexander
"Even though some have more experience than us, we as a team know what to expect and are ready to perform and use the crowd's energy to push through our games.
"I personally have always felt more comfortable having a crowd as it will show who can perform truly under all that pressure."
It's a tall ask, but if BioPanther and Order are to win the LCO this weekend, this will see the 23-year-old top lane star obtain his fourth individual domestic title — joining esteemed company in becoming one of the most successful top laners in Oceanic League of Legends history.
He would tie only with fellow namesake in Brandon "Swip3rR" Holland for the most domestic titles by a top laner in this region.
Whilst this fact wasn't something that was on his radar before this weekend's finals, it is something that has become a source of extra motivation for BioPanther.
"I actually haven't thought about this going into the whole event, but that makes me super excited and more ready to give it my all to really show I can cement myself with the best of the best legacy-wise in the Oceanic region.
"I've always believed that I was one of the best and having that fully completed is a huge goal for me now."
Coming into Friday, Order will rematch against a Pentanet just as hungry for the spot at Championship Sunday.
Their first playoff meeting a couple weeks ago was a five-game back-and-forth behemoth of a series, and BioPanther is expecting more of the same this week.
"It's going to be another crazy series against Pentanet — they love fighting all the time, full aggression nonstop.
"But as seen with the last time we faced against each other, pocket picks and a lot of five-versus-five fights are going to be shown throughout.
"I'm just ready to face them at their best and will do everything I can to take the win off them."
After their loss to The Chiefs last week, BioPanther and the rest of his team are only taking that as extra motivation and are ready to step it up another level.
"The whole team is more ready than ever," he affirms.
"After losing against The Chiefs the team is fired up and ready to give it their all, no regrets and to show what we truly can give as a team.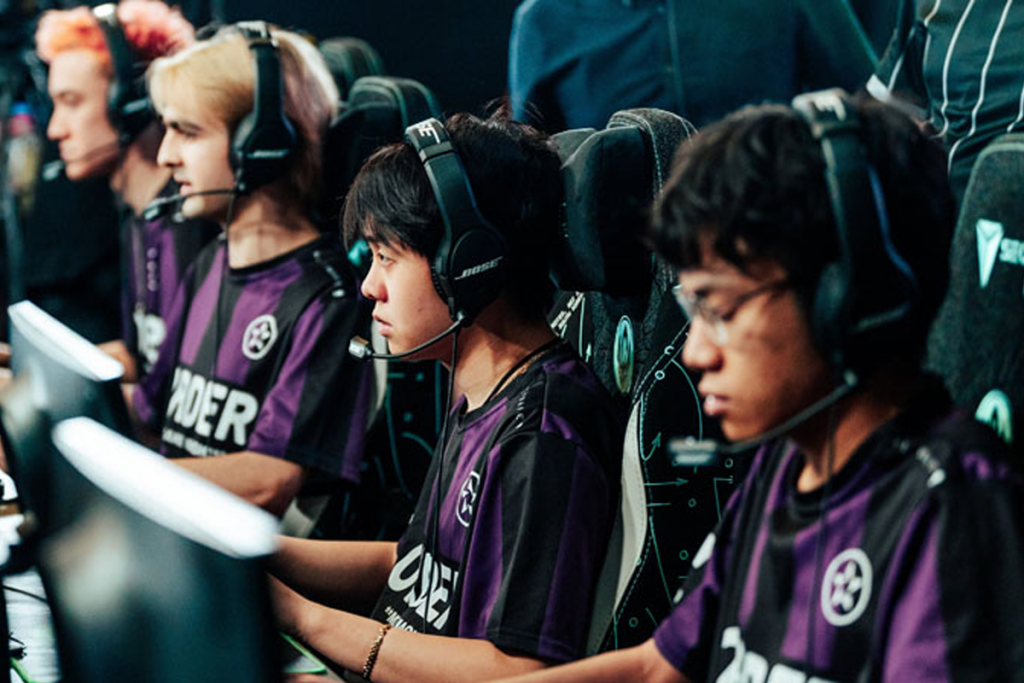 "We have more picks hidden and more ideas floating around how we should approach both [Pentanet and Chiefs].
"But right now Pentanet is my next step and I need to focus on them first before anything else! It's one step at a time towards Worlds, which is the goal for everyone, especially myself."
To finish, the ever-positive BioPanther had this to say to his and Order's fans.
"I truly am grateful and appreciative to all my fans and I can't say thank you enough for supporting me all these years.
"Showing me the love makes me want to do this as long as I can as a pro player — you're the reason I do this and I want to show the best that Order can give during Dreamhack.
"I won't let you down!"
He never has, and he never will.
---
Live League of Legends is finally here.
Order takes on Pentanet in the lower bracket final this Friday at 6pm AEST. Tickets are still available if you want to catch the action in person — catch up on all the split details in our ultimate coverage hub.
Follow @LOL_BioPanther and @ImHarryTaylor on Twitter.