International title number one — secured. Brazilian squad paiN Gaming have finally filled their trophy cabinet with an overseas event win following a historic 2-1 (19-17, 7-16, 16-12) victory over compatriots Imperial Esports at ESL Challenger Melbourne.
$50,000 USD richer and with their ticket punched to the ESL Pro League Conference later this year, paiN were over the moon following the win, and as Wesley "hardzao" Lopes said to Snowball Esports shortly after lifting the trophy, it hadn't hit home yet.
"I am really happy for this title," said hardzao.
"It is the first international title that we have won as a team. It isn't sinking in yet — it's still hard to describe the feeling."
paiN breezed through the group stage, defeating Aussies Vertex, then dismantling Imperial 16-5 on Dust 2 — a map they'd meet their Brazilian brothers on in the eventual grand final.
"It is very good to play against [Imperial] in the final — I have a lot of respect for them," hardzao said. However he was quick to point out that once their matches began, there was no holding back.
"Inside the server it's different; we can't respect them there, we want to win every time. But there's still a lot of respect from us to them, they're all good guys."
paiN navigated Overpass successfully in the grand final opener, but it was no easy task.
After trailing 6-9, Imperial switched to CT — and began to lock paiN out of the map. Gabriel "FalleN" Toledo's men won eight of the first ten rounds of the second half, and paiN had to rally quickly if they hoped to snatch Imperial's map pick.
But rally they did, and after missing match point in regulation, paiN completed back-to-back CT retakes in overtime to put the map beyond doubt at 19-17.
Imperial would level the series on Nuke 16-7, but Dust 2 awaited, and paiN were eager to repeat their group stage drubbing of Imperial.
paiN took the opening nine T rounds with ease in what was proving to be one of the most one-sided championship decider maps in recent memory.
But Imperial bounced back and began building momentum, and with the Aussie audience behind them, began to run it back. Hardzao and paiN weren't worried, however.
"From the beginning we were sure that our CT side was very strong on Dust 2," hardzao explained, "so when we changed sides at halftime, we didn't let them pass us on the scoreboard.
"All the time we were truly confident that we would win the map, because we're very strong on CT."
paiN held their nerve as Imperial tied the game up with nine straight of their own, and found another gear to finish the map 7-3 to win the series and event.
While hardzao was eager to rip into Imperial in the grand final, it was their semi-finalists beforehand who caught them a little off guard. Wings Up had defeated OG in the Group A decider series, and had built up such confidence that the hotly-anticipated semi-final could have gone either way.
"It was a nice surprise to have Wings in the semi-final after they beat OG," said hardzao.
"We definitely preferred playing them versus having to play OG. We were surprised but we were fully confident playing against them because we came into the finals first from the groups."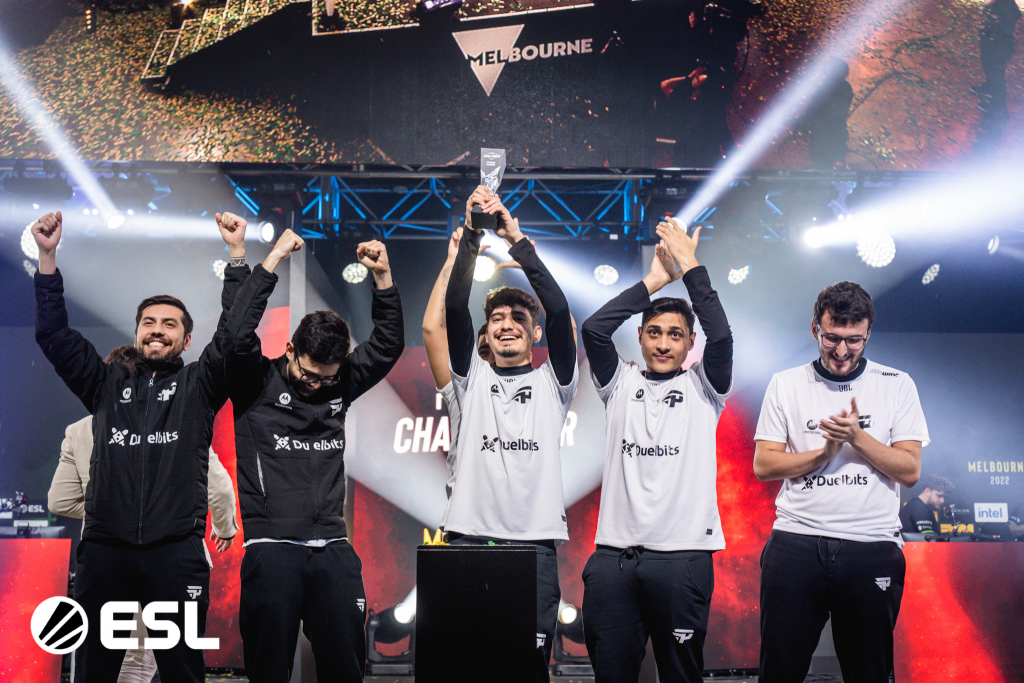 paiN were pushed on Nuke by the Chinese squad but otherwise survived the series unscathed, and the rest is history.
It's been a long time coming for paiN's first international title after numerous appearances in top tier events over the past months.
Hardzao linked up with Vinicos "PKL" Coelho and Rodrigo "biguzera" Bittencourtin mid-2019, with the three persisting to this day as the project's core. By the end of their first year, they were making major waves in Brazil.
There they remained through the bulk of 2020 and COVID until in September, the squad made a move to North America alongside fellow South American teams FURIA, MIBR and Team One — in an effort to improve practice conditions.
Through the online seasons of 2021 and early 2022, paiN found success in North America but as the world began to open back up and LANs came back to life, the team struggled against international opponents.
2021's end saw the return of the Major circuit at PGL Stockholm, but there they went down swinging in the Challenger Stage to Astralis, managing just one win at the event against Sharks.
The constant practice in North America during 2022 is beginning to pay off though. Wins against Team Liquid, MIBR and FURIA meant the squad booked their spot at the BLAST Spring Showdown, and while they exited the groups without a win, the experience they gained has been invaluable.
In a revamp ahead of the Rio Major season, paiN added sniper Romeu "zevy" Rocco Jr. and Felipe "skullz" Medeiros in mid-August, and in their first international event at Melbourne the duo made immediate impact.
Skullz was the third-highest rated player at the event (1.21 rating), just ahead of zevy (1.18), with zevy right behind Imperial's FalleN as number two AWPer across the Melbourne tournament.
It was the finer details that hardzao believes the team were missing against the top teams, and the addition of the two young guns will allow paiN to contest the pinnacle of CS:GO on a more consistent basis.
"Every time that we played against top tier teams, it was always a good match — it was only the small details that we were losing," hardzao said. "When we changed the roster it changed a lot of the ways we approached the game, and now with this first title with this new line-up we can truly fight for the bigger titles."
Just three weeks into this line-up's tenure at paiN and they've already found impact, which is crucial given their next big task: qualifying for their home Major.
Eyes turn to the RMR qualifiers for the IEM Rio Major in November. paiN missed the Antwerp Major at the Americas RMR, and it is critical to hardzao and the team that they make it to the Jeunesse Arena stage in front of a packed out Brazilian crowd.
"Yeah, we are very hyped up for Rio. Every Brazilian wants to be there, so we will give our blood and soul in the game to reach the main stage."