For those that managed a glimpse at yesterday's IEM APAC RMR opener between Grayhound Gaming and Rare Atom, you would be forgiven for mistaking the match as a LAN final at DreamHack.
Off to the side of the behemoth space that is PAX Australia at the Melbourne Convention and Exhibition Centre, and just as the festival was shutting it's doors for day one, a roar went up at the Intel RMR stage.
In an area that seats 70-odd, well over 200 people had flooded in and behind to witness Grayhound come back from the brink of defeat to snatch Vertigo and the series 2-1 (16-9, 2-16, 19-17).
For Grayhound coach David "Kingfisher" Kingsford, the victory showed the Hounds' dedication and never-give-up attitude, but speaking to Snowball Esports after the win, he admitted it was "a messy affair".
"I mean I wasn't happy about some of the rounds, but the grit we showed and how much we wanted to win came through," he said.
"Some of those clutches and rounds weren't clean at all, but we made it happen. [During some rounds] our communication wasn't very good, and it made things very messy by the end."
It took everything in Grayhound's bag of tricks to come back at the end of Vertigo, with Alistair "aliStair" Johnston (51-52, 0.97 rating) pulling out multiple clutches–including a crucial one-versus-two in round 29–and Declan "Vexite" Portelli (54-57, 1.01 rating) taking the reins in overtime to find the necessary entries to put RA away.
Vertigo was only required due to Grayhound's decimation at the hands of Wang "Mercury" Jingxiang (23-7, 2.09 rating) on Ancient–a map and veto that took Kingfisher a little by surprise.
"They permaban Dust II, and they hadn't been picking Ancient at all. If they had picked Nuke, Vertigo or Mirage like we had expected instead of Inferno, I felt like we could have done the series in two maps.
"But because they picked Inferno—the map we were about to pick—we had to improvise, and Ancient has been feeling great for us in preparation for the RMR, so we backed ourselves on it. But starting T side on LAN, and given how they played it, Ancient just didn't happen for us."
GH had just posted an aggressive and incredibly confident T side on Inferno, but were caught unawares by the speed and ferocity of Rare Atom's Ancient defence. The Oceanic squad could only muster two T rounds in the half, and with a Yang "JamYoung" Yi (67-45, 1.30 rating) triple on the second half pistol, it was all over in an instant.
But ultimately it was the Aussies (and Kiwi) getting the last laugh on Vertigo. Young prodigy Declan "Vexite" Portelli (30-29, 1.16 rating) was a massive proponent in overtime, and has had a profound affect on Grayhound's offense even in the limited time he's had with the squad.
"[Vexite] is in a very different role [compared to Hatz]," said Kingfisher. "He's been given a lot of space on CT in terms of roles, we wanted to prioritise him being comfortable. He's slotting in amazingly well. He's bringing in what we needed in terms of a second voice on the T side consistently.
"He's able to control the map well and call the pack around himself to take pressure away from Josh [INS] who is captaining, making mid-round calls, take map control himself, etc."
It's an attitude that extends to outside of the server also. The 'Hounds haven't had the easiest of months, which saw a move from Renegades to Order falling apart just weeks in due to the organisations' shutdown. Coupled with practice limitations and roster lock limitations, it's been far from smooth sailing for The Boys.
But through it all, Kingfisher is proud of the team's mental resilience.
"I'd say that we kept a good mentality through all the rough external aspects that have hit us over the past couple of months. It's great that we had one last event with Jordan [Hatz] but obviously we'd rather be having our full roster playing these big events.
"Our org just dying right before the online qualifiers for the RMR hit hard—I think we've been making the most of our situation we're in though. It's something extra that Declan [Vexite] brings; he has a very positive mentality, he's very 'self-improvement and team-improvement — one-track mind' focused."
Grayhound are now just one win away from a Rio Major berth, but standing in their way is a formidable opponent in IHC Esports. GH found themselves in the same exact spot back in April, where the Mongolian squad brushed GH–then Renegades–aside in the winner's bracket.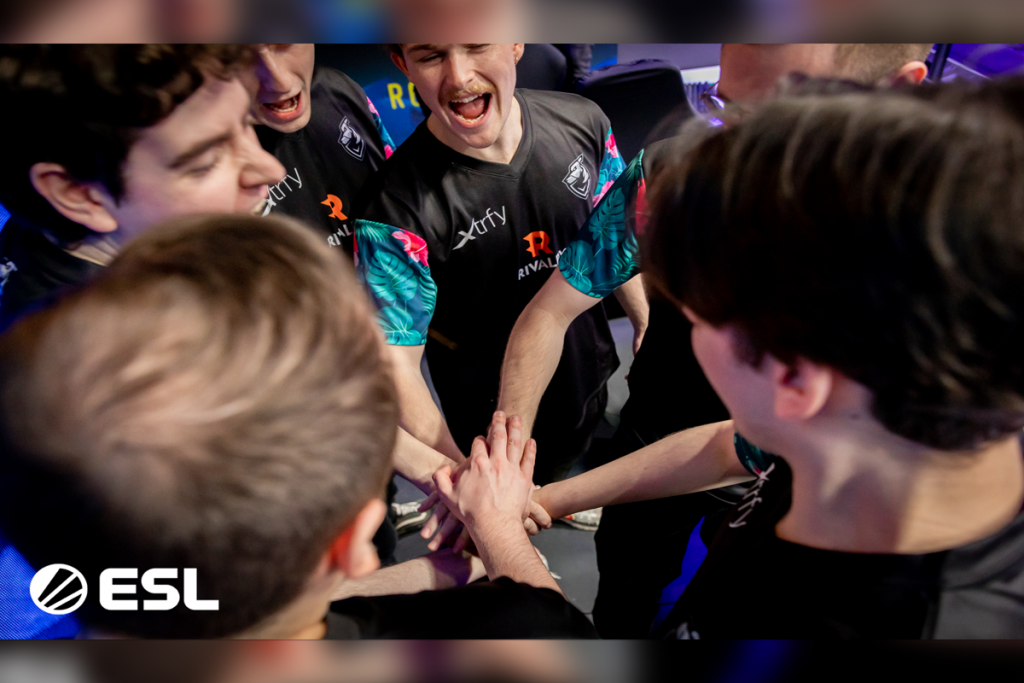 The two met again in elimination at the Antwerp Major itself, with IHC again trouncing GH to send them packing with a 0-3 record.
Despite an inability to scrim IHC–or any of the APAC RMR reps–before this weekend's tournament, Kingfisher is confident he and the team have learned from their two losses against IHC, and are eager to make it back to the pinnacle of CS:GO.
"IHC, I think the last time we played them we didn't fully understand that they don't play like an Asian team as much as you'd expect," Kingfisher explained.
"They play a very calculated form of Counter-Strike — I'm a big fan of the team, all of us like them. Yeah, there's a rivalry, but we respect them as opponents, so we'll be coming in as prepared as ever."
---
Grayhound aim to make it back-to-back Major appearances in 2022 when they face IHC in today's qualifier, scheduled for 2:30pm AEDT. Before that, Rare Atom and JiJieHao International battle it out for survival in the first eliminator.
Stay up to date via our ultimate IEM APAC RMR coverage hub.