We're into the final super week of the split, and it's sad to say, the final month of the LCO season. After July, there won't be any more LCO action…at least until we send two more teams off to PCS playoffs.
Our first super week closed with Vertex claiming their first 2-0 in their young history, toppling Ground Zero in a match where both teams needed the result to put themselves ahead of Kanga and the other in the playoff picture. This match was the Tomas "Tomasino" Silva Pereira coming-out party, as he ran roughshod over GZ in two lengthy games.
An Quoc "mfis" Phan continues to struggle for GZ, who must be at least looking in the direction of a roster switch as the weeks rapidly run out on them.
In the last match of the week, The Chiefs comfortably handled Dire Wolves 2-0, making up for the stumble (in their eyes, anyway) against PGG on Tuesday. It was a surprise to see Leo "Babip" Romer in both games, but between him and Ryan "Aladoric" Richardson, the stark difference in playmaking in the match was abundantly clear as they took it to their opposing numbers Yang "sHAKa" Zhen-Yu and Daniel "Decoy" Ealam—allowing Ronald "Kisee" Vo free reign to ring up the scoreboard like it was the first half of the first Space Jam game.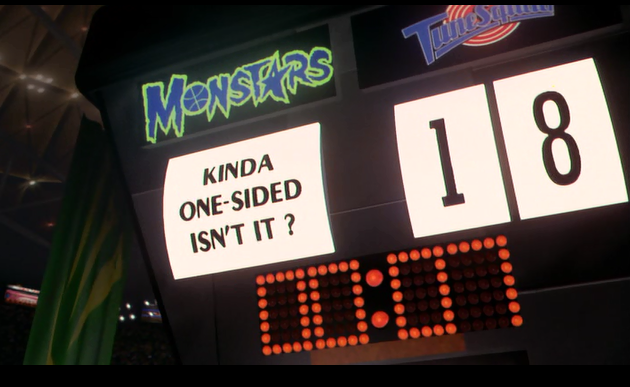 Looking at this week, Mammoth and their new coach Dragon "Dragku" Guo will look at a highly winnable game against Kanga to set the stage for a barn-burner of a Wednesday matchup which could have significant standings implications against the aforementioned Dire Wolves.
But I have my eye on the other matchup on Monday – that features a Team Bliss which is heating up over their last matches, and Pentanet.GG, who for their part…well, they're consistent, right?
Ties' Pick of the Week – Team Bliss vs. Pentanet.GG
Much like I said for the GZ-MEC prediction last week, I expect this match to be close, and I definitely see a path for PGG to come out on top. However, I don't think they've shown us the tools this split to push through this Bliss lineup.
So let's just get that out there early: My call is Team Bliss, 2-0.
The main strength I see for Team Bliss in this matchup is that their top half of the map is going to consistently demand respect and responsibility on the part of PGG. PGG won't be able to, from parity, be able to explode through weakness and force a map imbalance.
In PGG's wins, Shern "Shernfire" Tai has gone ballistic and forced an implosion on one part of the map. Against Bliss, I don't see the volatility we'd need to see for Shernfire to pull this off. I think Tristan "Lived" Fulcher has been superb all split long, giving Bliss tremendous value when you look at his damage and gold shares, and Daystar has simply excelled in the mid lane this split, with his numbers a class above the other mids.
This leaves only the bot lane for PGG to try and exploit, and for my money while Vincent "Violet" Wong is undoubtedly a superstar of this league, far too often the 'Ultra Violet' we'd like to see has instead been 'Ultra Quiet'.
Normally I wouldn't hesitate to call this a lane to play through, but when you compare the performances of the Apii/Violet and the Leemas/Akia lanes this split (especially after Akia's monster performances against Vertex), the form isn't there for me to recommend.
This isn't to say that PGG can't win—it's definitely possible. I just don't see it as probable. Shernfire would need to go Super Saiyan for it to happen. And he's shown us glimpses of the Shernfire that dominated the league, seemingly almost without effort. If he can give us two games of that, then Bliss is in for a massive fight. But he's up against a Whynot that has been as steady as a metronome, so stylistically I don't see PGG being able to pull this one out.
As I said from the bounce, I'm calling this 2-0 to Bliss, but this match will be a close affair—expect one or two squeaky skirmishes or teamfights as we move into midgame to decide this one.
Week 5 Day 1 Predictions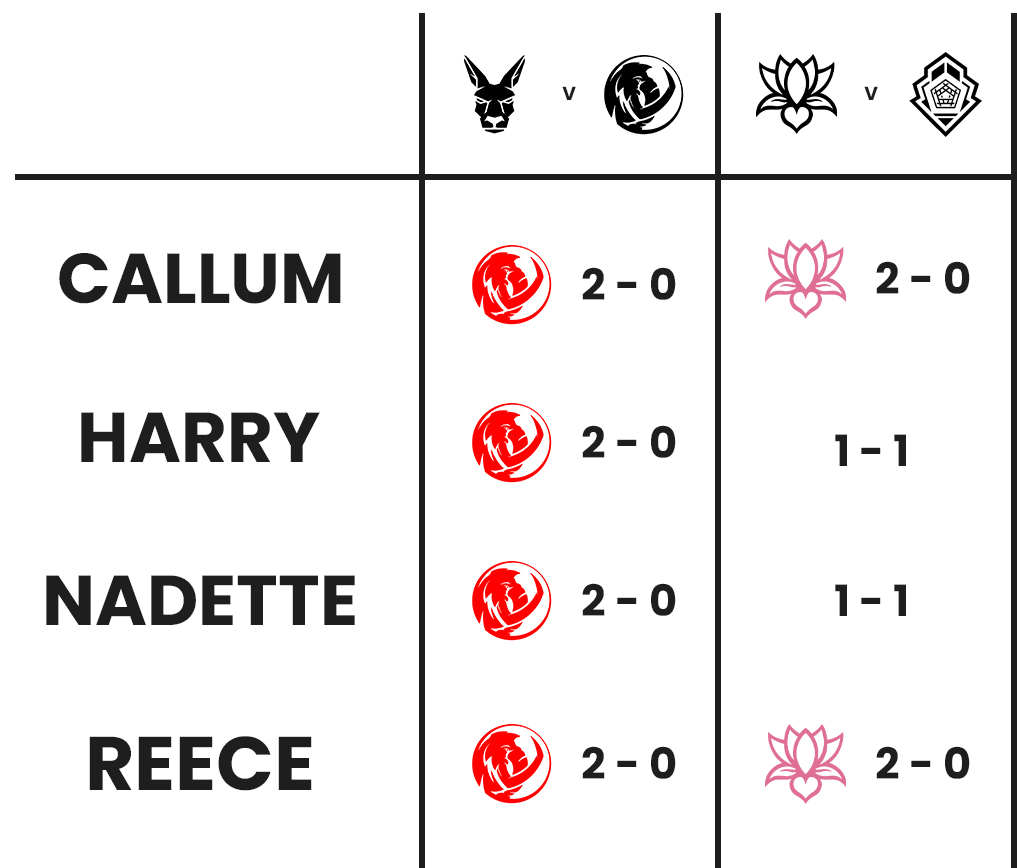 ---
Pentanet take on Team Bliss in tonight's second match, while Kanga and Mammoth kick off the second LCO Split 2 super week.
Keep yourself up to date with rosters, standings, and more in our ultimate coverage hub.
Follow our prediction team @CDMLoL, @ImHarryTaylor, and @NadetteOCE on Twitter.