William Egerton contributed to this preview
With IEM Sydney underway, our CS:GO experts got together before the event started to discuss how we expect each team to go.
Team Liquid
On paper, Team Liquid probably should win this event. They have the pedigree, the talent and the right early matchup to set them going. I believe Jonathan "EliGe" Jablonowski and Russel "Twistzz" Van Dulken to be excellent players and Jacky "Stewie2K" Yip is a bona fide matchwinner when he's up and about.
With that said, I don't feel great about it because they've had such a bridesmaid's streak that I hesitate to put them clear above the pack. The loss to ENCE at the major was stunning at the time, though the Finnish outfit has shown themselves to be quite capable. The loss to a FaZe line-up that kind of looked like it was in freefall was the more shocking result and the challenge will be on Liquid to show that this was a one-off result as FaZe is one of about four teams I think can legitimately hang with Liquid over 5 maps.
Despite my misgivings, Liquid ought to make it out of the group without too much trouble. It would take a couple of upsets on both sides of the Group A upper bracket to land them in a situation where they don't make the top six in this event. Then it's all on them to push through the knockout phase and show why they're #2 in the world.
B.O.O.T-dream[S]cape
It's truly hard to find even the mildest silver lining for the South-East Asian squad. They're in arguably the hardest quadrant of the bracket, where if they fall as expected to Liquid they'll get the loser of BIG Vs Mousesports. That's a truly brutal run to the tournament, so to be honest I'm not expecting anything from them in terms of results, but I'm hopeful they'll bring some excitement. And just maybe that'll be enough to put a lil' spook into one of the bigger teams. And from there, who knows?
Nevin "splashke" Aw and Benedict "Benkai" Tan are the team's primary contributors to wins lately, but I have my eye on Leslie "Bobosaur" Soen, a player that I've enjoyed watching on the occasions I've watched a B.O.O.T match. If he fires, they'll win rounds. And that's the first step up this mountain.
Realistically speaking, only the most romantic of pipe dreams will see this squad escaping the straight sets flame-out. But I confess myself to be rooting for that pipe dream. Wouldn't it be awesome to see them topple giants?
Mousesports
I want to see this team win so badly. I really do. I'm an unashamed fan of Finn "Karrigan" Andersen, and who can forget Chris "ChrisJ" de Jong's spectacular AWP duels with Renegades at the last IEM Sydney? It'll be a great story to see them emerge into the knockout stage where we'll get the Karrigan vs FaZe matchup that has no doubt sold more than a few tickets all by itself.
For the newly-reforged Mousesports to get there though, they'll need to battle through a less-than-ideal group draw. They start off against BIG and if the bracket plays out as I expect, they'll see BIG again in the Lower Bracket Round 2 match. The prize awaiting the winner of that match is a loser's final against most likely one of Renegades or Ninjas in Pyjamas. Hence why the first BIG match is so important. I want to see this team going through the stern test of Team Liquid, not through B.O.O.T-dream[S]cape.
The roster has the star power to make it out. It's just a case of how well they can blend the youth and experience they have in order to make it. Their first match against BIG may well not show us this team's overall ceiling, but I expect it to be telling as to how they'll go in this event.
BIG
This is heartbreaking, for all involved. But especially for BIG's Turkish star Ismailcan "XANTARES" Dörtkarde? who due to Visa difficulties will not be joining the event. In his place will be former coach and BIG's head of CS: GO Nikola "LEGIJA" Nini?.
It's a rough out for BIG who would otherwise have come into Sydney with a full head of steam after taking Astralis to the absolute limit in their recent ESL Pro League match and claiming the scalp of Astralis' Inferno map streak along with it. XANTARES was a huge part of that, but they got contributions from Johannes "tabseN" Wodarz and the always-wily leader Fatih "gob b" Dayik as well.
The stand-in situation means they will probably be forced to play with a bit more head and a bit less bravado, so the bracket makes BIG's progress especially interesting. Their path lies through Karrigan and Mousesports, and as I outlined in their preview, probably lies through them twice. All eyes will be on this matchup to see how Group A will shake out.
Ninjas in Pyjamas
The Ninjas will be stepping into Sydney with their first top-8 at a Major since ESL One: Cologne 2016. This newfound iteration of NiP have shown spurts of individual brilliance and excellent team play, but the real question is whether they will be able to push themselves over the edge. Overall, the team has shown moments of excellence, but also moments of despair. In order to win in their group, they need to have the classic veterans on the team return to their hay-days, along with the newfound younger combination of Jonas "Lekr0" Olofsson and Fredrik "REZ" Sterner.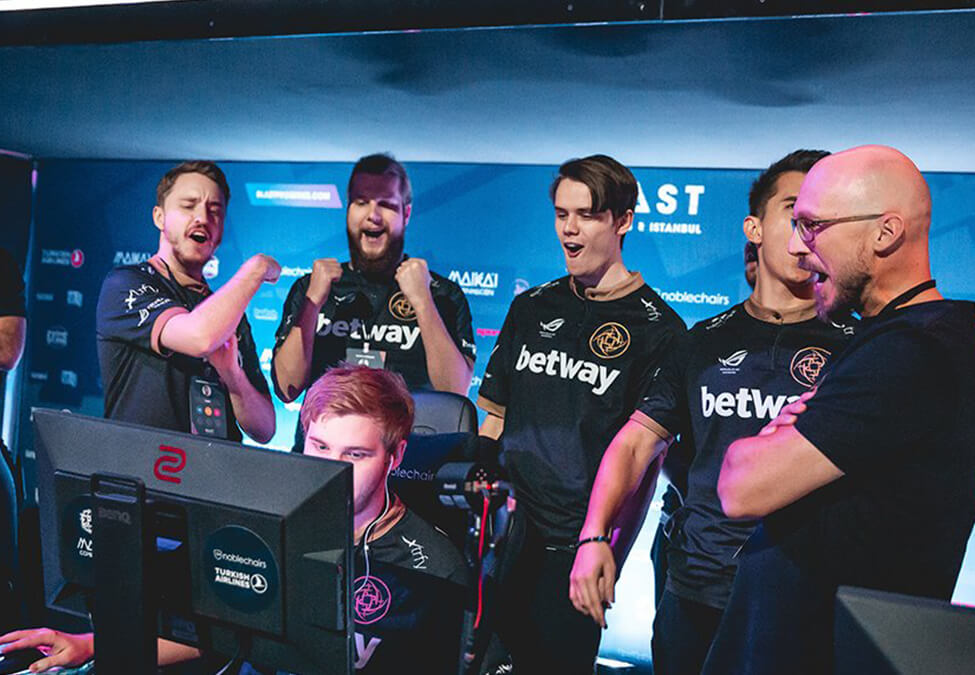 For NiP to make it out of the group stage, they will need to beat both eUnited and the winner of the Renegades/MVP. With the Renegades looking like a team that can finally make consistent deep runs at tournaments, NiP will need to catch Renegades on a bad day in order to win. Subsequently, with a Mousesports and BIG matchup on the other side of the bracket, their most likely path to the knockout stage lies through one of these teams.
MVP PK
MVP PK faces the biggest challenge in their group stage by playing the most recent top-10 arrival of the new-look Renegades. In their recent roster shuffle during March of this year, the Korean team added Kim "stax" Gu-taek and Kim "HSK" Hae-seong to the team. In their recent results, MVP PK would dominate in the Asian scene but would be unable to make much of an impact outside of their own region.
Looking at their recent results, they have failed to make any impact outside of the Asian region. They have not faced any single true tier one team since their qualification for IEM Chicago in November of 2018. In their previous line-up, the team bombed out of the Asia Minor qualifier in fourth place to Vici Gaming and their change has seemingly done very little to change things. Only when MVP PK start playing more and more international talent at the highest echelons of the game will they be capable of upsetting a team like the Renegades. For them to make it out of groups, MVP will need BIG, Mousesports, Renegades and even FaZe to all decide to play poorly on the respective days.
However, as they have also recently turned their results around in the Asian qualifier's with wins at the IEM Sydney East Asia Qualifier and the ESL Pro League Season 9 Asia: Chinese qualifier, it seems that the team has decided to show up to their capabilities in the Asian region. Overall, as it currently stands MVP PK must have a very lucky day for any hope of making it out of their group.
eUnited
After eUnited were transferred the spot from the Swole Patrol line-up that beat them, it is unclear what eUnited is capable of at IEM Sydney 2019. The roster has faced immense roster turbulence with the addition and subtraction of their entire line-up, excluding moose, prior to November of last year.
Earlier this year, Pujan "FNS" Mehta, their in-game-leader, would leave the line-up due to their disappointing run at the Americas minor for Katowice. At the minor, they would bomb out in last place after losses to Brazilian teams in Furia and Teamone. However, that line-up that failed at the minor is not the same eUnited that is travelling to IEM Sydney now.
The squad made two more places available alongside FNS's and filled the by Edgar "MarKE" Maldonado, Anthony "Vanity" Malaspina and Victor "food" Wong from the Swole Patrol line-up on the 10th of February. Recently, the team has only played 2 tournaments as a 5-man since this extreme roster shuffle. With the win over Brazilian team in INTZ Esports in the DreamHack Open Rio de Janeiro: NA Qualifier and a second-place finish at the DreamHack Masters Dallas 2019 NA qualifier, the team has continued to look up and up. These are the only two results that we can use to judge the aptitude of this team on.
This team has the potential to beat NiP in their first-round line-up if Austin "Cooper" Abadir and Food have a particularly good game. The team is known to upset teams at tournaments, but with their limited sample size, it is hard to give an educated guess as to what they are capable of in Sydney. However, in a group of teams such as FaZe, the Renegades, BIG and Mousesports, the roster looks highly unlikely to come out of the group if the favourites show up big in the land down under.
Renegades
Ever since the Katowice Major run, the Renegades have shown more and more potential to beat the best teams in tier-one CS. At Katowice, as we are all aware of now, they would make their first ever top-8 at a Major tournament. The additions of Kiwi AWPer Sean "Gratisfaction" Kaiwai and the next Justin "jks" Savage in Jay "Liazz" Tregillgas, in September of 2018. Since then, the Renegades have demonstrated their ability to consistently place high at top-tier tournaments. Most recently, the team made a deep run at StarSeries S7 with a 3-4th finish against world number three in Natus Vincere. They would even be capable of taking a map off s1mple and co.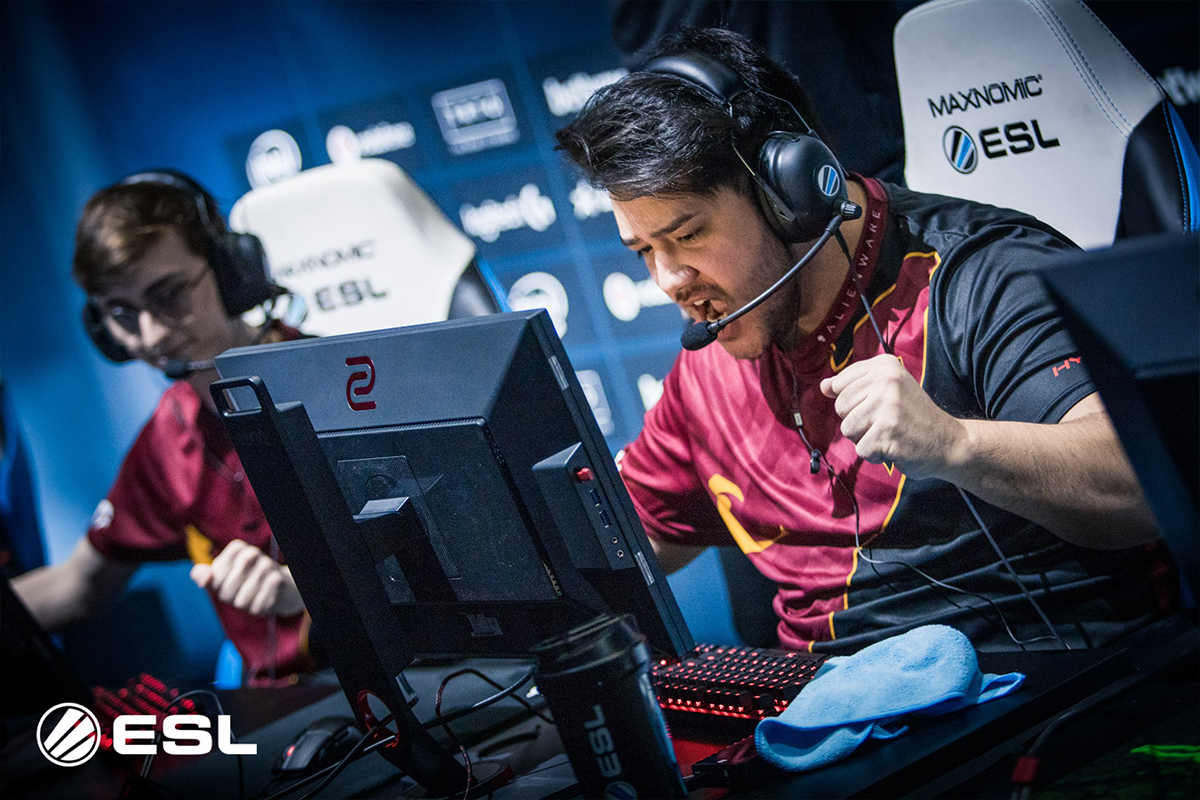 At the Major, they won against teams such as Avangar, NiP and took back-to-back matches over eventual major runners-up in ENCE Gaming. In the next stage, they took a map from Astralis to make the top-8.
All bias aside, expect the Renegades to make a run at winning their group and guaranteeing a place in the arena stage. With their innate ability to win games when they are always the underdogs, the Renegades are the most dangerous at their home-soil in Sydney.
---
For more details, visit the official IEM Sydney website or check out the IEM Twitter and Facebook pages.