Snowball Esports was fortunate enough to sit down with legend of the game and long-time Swedish role model Patrik "f0rest" Lindberg. He spoke about his form, why the Swedes always play like it's the end of the world and also NiP finally coming out of a slump.
The team made the semi-finals in Sydney against long-time Swedish rivals in Fnatic and played one of the best series in recent memory.
Firstly I wanted to ask, how have you been a mentor to some of your younger players such as REZ and Lekr0? How has this contrasted to your early days in your 1.6 days and what is your biggest difference in mentality?
f0rest: I don't see myself as a mentor, if I'm going to be honest. I guess they do look up to me. I just try and set an example because I have been playing for almost 14 years now on a pro level. So if I see them, or I catch them be nervous, or I catch them talking about something, sure I will help them out, but I think they're doing great. I can give a few tips and tricks to REZ (Fredrik Sterner) for example, but that's pretty much it. I just try to be myself and hopefully it rubs off.
You mentioned you have been playing for almost 14 years, how have you continued this era of consistency for such a long time?
f0rest: I believe I am very fortunate to be able to do what I love to do. I don't take anything for granted and I just try and work hard and I do love everything I do here. As long as I have the motivational drive to do it, I will not give up on that dream.
Well it's always the passion isn't it?
f0rest: I think the passion is one of the biggest reasons that I think I can keep going. Even though I'm over 30 now, I still love it.
I know that you have had a couple of close games against Fnatic, what is so special about these swedish derbies? Is it about the rivalry between history of Fnatic and NiP or the history of swedish CS?
f0rest: It's definitely is the rivalry between who will be the best Swedish team. I think once we get up on the stage and play against Fnatic, I believe they feel the same – we are not playing at this tournament anymore, we are now playing [to decide] who is the best team in Sweden. I would say it becomes a messy game. Gloves are off and we just go in.
I will honestly say that was one of the best games of Counter-Strike I've ever watched. I wanted to thank you for that.
f0rest: It's a hard game to play and I think I know that as well. I think that decisions are poorly made and everything is all out war.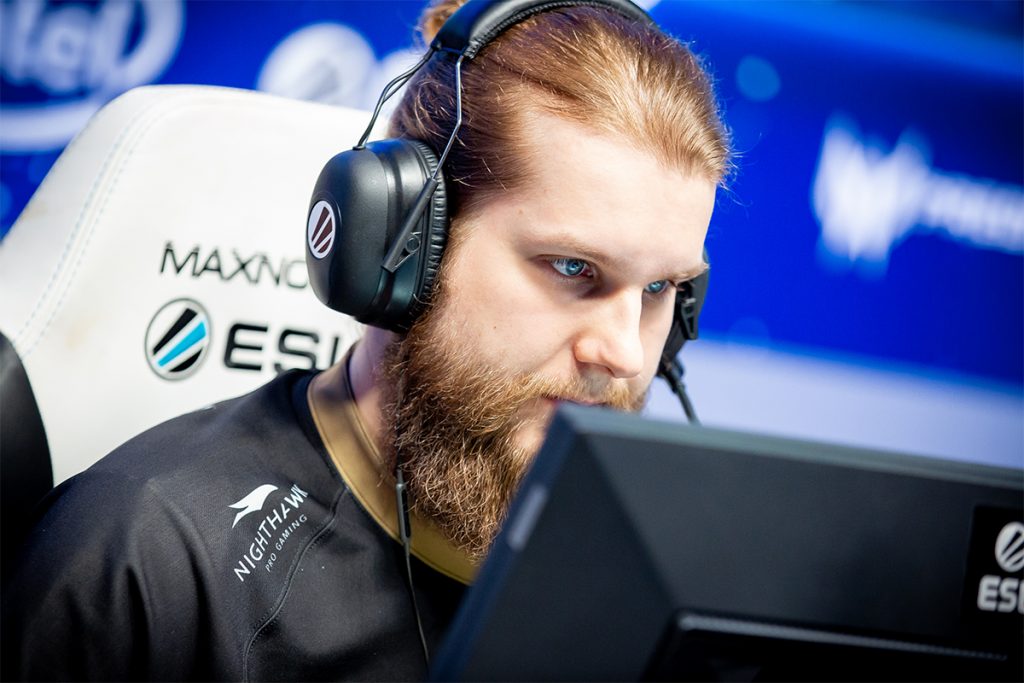 In terms of your overall preparation coming into Sydney, what were your expectations?
f0rest: We had pretty high hopes. We kind of fluked out of ESL Pro League in London prior to this tournament, but I still believe that Dennis came back to this team. We felt good to have him back, we had high hopes in this tournament. It was definitely not in our plan [to go out in semi's]. The way we went out as well, definitely saw us going to the finals here and fighting for the trophy.
Going back to EPL, I know that you went 1-2 and it was decided off of map differential compared to playing another series? How would you like for it to be decided?
f0rest: I would rather have it decided by rounds. Maps was new, we didn't know – but it doesn't really matter at this point. I definitely would have taken another game. It took us hard that we lost. That was the rule that had been decided and we have to live by it. We should not have lost against Devil's Ones but they played well that day.
In terms of you recent form, how has it felt to be back under the limelight of CS, compared to two years ago when you were in a bit of a slump? How does it feel to be playing some of the best teams in the world once again?
f0rest: It feels great. Yeah, it definitely feels great to at least make it to the playoffs and play in front of the crowd again. I think the major, being back in the major circuit definitely boosted our morale. I don't like being down behind the shadows of anybody else. It definitely feels good to be back. At least fighting for playoff spots and being in the playoffs too – to have a slight chance to make it to the finals. So we will just ride that momentum and see where it goes.
One last thing, who has been you own personal mentor in your own career?
f0rest: The only one that I can come to think of was when I was playing with SK in 1.6 was Robban, who used to be the coach for FaZe Clan. He had a very big impact on me as an individual. So I think for me in some sense, he would be the guy that I look to.
---
NiP look currently hold the 9th rating in the world and look to make a run in BLAST Pro Series and the next major in Berlin that is being hosted by StarSeries. Only time (and f0rest) will tell if the Ninjas in Pyjamas magic finally bring their first victory since IEM Oakland of 2017.