ESL's marquee competition – the ESL AU & NZ Championship has welcomed Dare Iced Coffee as its official drinks partner for 2019.
ESL AU & NZ Champs runs leagues for 32 teams across three games (CS:GO, DOTA 2 and Player Unknown's Battlegrounds) within three seasons and two live events for a share of $60,000. Having Dare join ESL's suite of non-endemic partners next to names such as Mercedes-Benz adds to the strength of the competitions of the regions.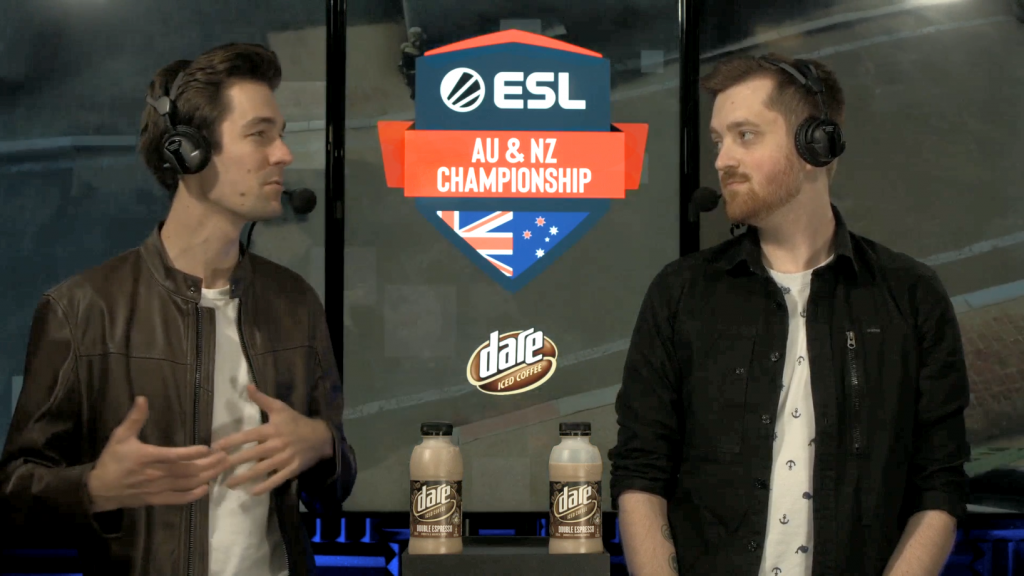 ESL's Product Manager Michael Evidis is "excited to welcome a new brand like Dare Iced Coffee" to esports, giving them a chance to "showcase ANZ's top esports talent alongside the leading iced coffee around."
The partnership will see the best player from each day's play awarded the "Dare MVP of the Day", which has recently been given to players such as DOTA 2's Andros and CS:GO's Bl1tz.
"Mental acuity is crucial for success as an esports pro, which makes Dare Iced Coffee a natural fit for esports.
"The brand's backing of player MVP awards and showcasing the pinnacle of skillful plays across the season are fantastic ways to authentically engage with the audience," Evidis said.
Dare Iced Coffee, a product within the Lion Dairy & Drinks company, joins up with ESL as one of the early non-endemic partners to enter the oceanic domestic scene, joining notable examples such as Maxibon and the recently-announced Youfoodz.
Marketing Manager for Dare Iced Coffee at Lion Dairy & Drinks Anne Dowsley said that as an early non-endemic Dare is "excited to be able to spearhead the support and growth of esports in Australia. Dare Iced Coffee sees it as a way to reach a highly relevant and engaged audience." Their slogan of 'A Dare Fix'll fix it' will help "esports players and fans be able to stay on their A-Game."
---
ESL continues to level up the league with partners like this. The news will be welcoming to all competitors and fans of the league. Not the least of which by Ground Zero's pan1k, who is no doubt looking for a new refreshing, energizing drink.
ESL AU & NZ Championships runs through to September, is broadcast on Twitch and ends in a live finals at Sydney's Oz Comic Con.