"Do you want to compete?" asks Josh Inman, Operations Manager at ESL Australia. "We have an available spot in the last chance qualifier. You'll be playing right now. On stage."
It was the actualization of one of those rags to riches fantasies in which you're plucked from obscurity to join the ranks of the elite. You know the ones. You're staring forlornly at your economy class ticket when a flight attendant announces that you've been upgraded to business class. Or maybe Jurgen Klopp turns up at your local football match – he's a fan of your work – to whisk you away to the English Premier League.
No-one turns down the extra legroom or the opportunity to play football at Anfield.
Played over four phases, Red Bull's Player Unknown Battlegrounds (PUBG) tournament – Fight or Flight – offered amateurs the opportunity to frag alongside professional players while also competing for a paid trip to spectate the PUBG Global Championship in Oakland, USA. Six teams earned their place in the final through phases one and two – a series of matches at PAX AUS 2019 and an online qualifier, respectively. Now, only the two last chance qualifiers remained before an epic twelve-team final.
"Do you want to compete in the last chance qualifier?" There was only one answer to Josh's question.
Went to #RedBullFightOrFlight to write.
But now I'm competing.
Wait… what?

Cheer us on in Qualifier 2 – team name: Press F. pic.twitter.com/DyGKjgYM9z

— Ellis Longhurst (@BicycEllis) November 2, 2019
Red Bull and ESL Australia promised that their Fight or Flight event would be "PUBG but not as you know it." As I donned a high-end OMEN headset, and looked out at the cheering crowd and the three professional commentators – surrounded by cameras ready to broadcast our match to thousands of PUBG fans online – I couldn't help but marvel at how successfully that promise had been kept. This was event production on an epic scale… a far cry from online play at home. Even the game operated differently. The circle closed quicker and the time to revive allies was reduced.
Among the twelve teams that progressed to the final were heavyweights of the Australian PUBG community – Team Immunity, Justice Esports, Team Bliss, and Space Rats. One of these teams was expected to punch their ticket to Oakland.
However, the casters present arguments for the eight amateur teams. Professional players are accustomed to playing by the perceived rules of the standard pro metagame, so perhaps the amateur teams could surprise them? It's compelling… but the upset doesn't come to fruition. Immunity fended off a spirited effort from Justice Esports to earn two Chicken Dinners and claim victory overall.
One of the amateur teams chasing Immunity was Sakura. They emerged from the second match of the finals in touching distance of 2nd place and finished the tournament highest of the amateur teams in 4th place.
Sakura came together days before the tournament when team member Justin Mylan put out a call for teammates on Discord. The final team comprised a mixed bag of amateur players keen to prove themselves. "I have been playing PUBG for about two years now, but only competitively for about six months," he explains. "My teammates haven't played too much competitive either. Except for our team captain, 'Ducklipz' – she has played open league and amateurs."
Justin was excited about having the opportunity to show off his skills on-stage and against professional teams. "One of the standout moments was when 'Ducklipz' and I were absolutely fragging out," reminisces Justin. "I somehow had my earbuds in the wrong way and was still able to 180 snap onto a player to save my team."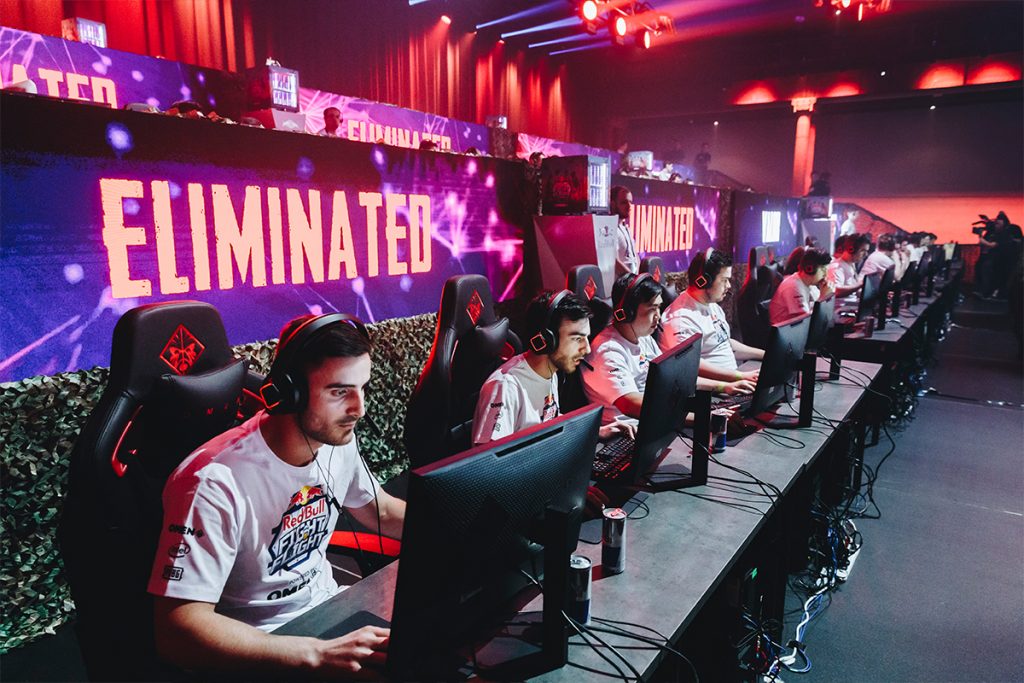 The Red Bull Fight or Flight event gave amateur PUBG players the opportunity to compete like a pro. For Justin and the rest of Sakura, it has inspired them to continue to pursue the game competitively. "The Redbull Fight or Flight event was my first LAN event, and it was such an eye-opener to what top tier esports can be," he said. "It was amazing. It was like playing at a major international event. All I know is that it is only up from here."
---
Perhaps next year we will see team Sakura at the PUBG Global Championships. For now, they will have to be content watching it live on Twitch from now until November 24th. Based on the results my team achieved in the last chance qualifier, I might be better off practicing my free kicks.