After seeing Park "Dark" Ryung Woo win the StarCraft World Championship late in 2019, StarCraft fans will be excited to hear their esport will continue for the next three years, operating under the new management of ESL & Dreamhack.
The announcement, which was made in early January, means the World Championship Series (WCS), formerly run by Blizzard, is disbanding.
It will be replaced by the ESL Pro Tour, run in a joint collaboration between ESL and Dreamhack.
The name is not all that's changing though, with the ESL Pro Tour also set to feature an updated format for the next three years.
Despite Blizzard stepping back from the organisational aspect, they will still continue to fund the legendary esport, with a prize pool of over US $1.8 million ($2.6 million AUD) guaranteed over the next three years.
According to Legacy Esports star Sean "Probe" Kempen, the new three year deal was accepted with open arms by fans and professionals alike.
"We've now got confirmation for the next three years, all the pro players can have peace of mind about their situation instead of worrying and just practice and compete to the best of their ability."
"Overall I think the deal is very very good for all the current pro gamers and anybody looking to get into the game," Probe told Snowball Esports while preparing for his campaign at IEM Katowice in Poland
"Because [as a pro player] do you really want to invest time if you're unsure if in a couple of years it won't be around."
Whilst the new three year deal has generally been met with optimism, it has come at a cost too. Some regional areas, including Oceania and South East Asia, have seen their automatic, paid travel qualification spots cut for the premier international tournaments.
From two spots for the region in years prior, it is now only down to one spot for the paid trip, with other scenes such as China and Hong Kong / Taiwan also losing paid player slots.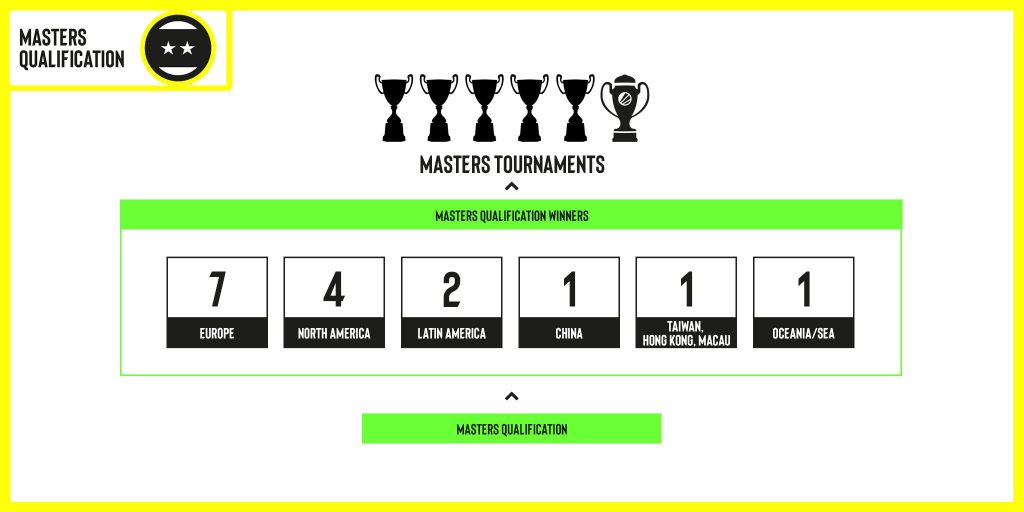 Probe says qualification shouldn't be easy for these outlying regions and that reducing spots to regions isn't necessarily bad, but something should be given back to help the regions grow.
"If you do take away spots you need to do something else to give us a chance to help us grow our scene. The reason why Europe has done so well is because they region locked out Korea, Europe really grew. That kind of stuff can be done in the other regions but you just have to invest in it but that's not what's happening and that's slightly disappointing", Probe said.
"I think overall it is a good thing for StarCraft and will grow StarCraft as a whole, which might improve our region indirectly. But I'm not confident that will happen and I think there's things that can be done to help the smaller regions."
The format of the new ESL Pro Tour stays mostly the same, with regional areas given a certain number of spots to qualify for international 'Masters' tournaments throughout the year.
A big change comes in the re-introduction of ESL weekly cups, which are open registration tournaments which provide a small amount of points to the finalists.
These tournaments happen once every week, with three cups being held on the American, European and Korean server.
The other big change will see a big change to the global finals. From this year onwards, the global finals will take place at IEM Katowice in Poland, rather than BlizzCon in California.
Probe says he likes the new format changes and added that he believes IEM will do the global finals justice moving forward.
"This will open us up to do different stuff at BlizzCon and have a true world championship [at IEM]," he said.
"The weekly ESL tournaments are really good, consistent. Consistent content is really key in my opinion. Whenever there's an ESL cup on, there's 5,000 viewers, they [broadcasters, fans] get weekly content."
"These cups are really good, the general deal is really good and we have all of the old tournaments as well."
With the foreign scene locked into these events, the community still awaits news about the Korean scene, with only a single GSL Super Tournament (which was postponed until March due to the threat of the Coronavirus) appearing on the ESL website.
---
Our first taste of the new StarCraft system is happening right now with the ESL weekly cups, before all eyes move to Poland, where IEM Katowice will start on February 24.
Find out more about the new ESL Pro Tour here.