Mindfreak have emerged as the number one team in Australian Overwatch, after they took down three-time weekly winners Ground Zero Gaming in a seven-map slog to win Contenders Australia Season 1 2020.
The odds were stacked against the Mindfreak line-up. They came into the Contenders season as the fourth seed. Week-after-week, they'd be blocked at the semi-finals by Ground Zero, only managing to take one map across their three losses to the squad in regular season.
However, come the finals gauntlet, things were different. Ground Zero had shown a chink in their armor by losing to Warriors in Week 4. While Mindfreak were starting to stumble against other opposition, getting knocked down into the losers bracket in Round 2 by Sydney Drop Bears, the squad didn't lose determination.
They swept through the bottom half of the gauntlet, taking down Paradigm Shift, Warriors, and getting revenge on the Sydney Drop Bears to face off against their bogey team once again ⁠— Ground Zero.
Mindfreak fell short on both Busan and Temple of Anubis, leaving pundits wondering if they would be left wallowing in their sorrows of a fourth loss to Ground Zero in Season 1 2020. However, the roster dug their heels in, and according to support Isaac "Ackyyy" Berry, they knew they were still in with a chance.
"Falling down 0-2 early on was tough and we knew we weren't playing how we needed to but everyone kept their heads held high and went back to the basics," he told Snowball Esports.
"There was no speech, no single person who helped bring us back, we all just knew we had it in us."

Isaac "Ackyyy" Berry
With star DPS player Lim "Soggy" JX finding a new gear, Mindfreak made a resurgence like no other. They rolled with the punches, taking King's Row after a stoic defense. They didn't stop there, sweeping Ground Zero on both Havana and Lijiang Tower to set up the most unlikely of match points.
They stumbled on Eichenwalde, failing to close out their 'reverse' sweep cleanly. However, they proved their mettle on Payload once again, taking home Watchpoint: Gibraltar with a quick push to secure the organization's first Contenders title after four seasons of trying.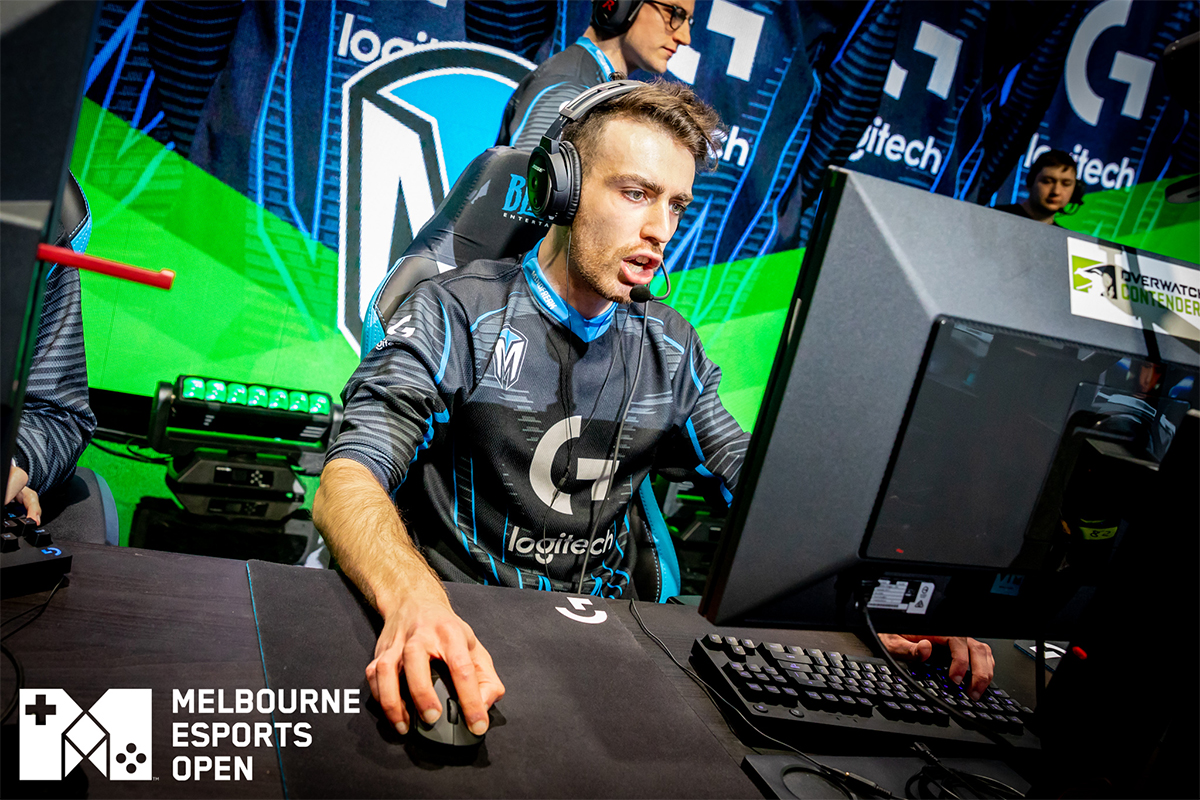 For Ackyyy, who just eight months ago lost to Order at Melbourne Esports Open after making his first Contenders finals appearance, the win was sweeter than anything imaginable.
"The win felt absolutely amazing, the feeling of reaching a goal of mine that I've been wanting for nearly three years can't be described," he said. "I was just so incredibly proud of both myself and my team.
"Ever since I went to my first LAN event in Melbourne [back in 2018] and saw the players playing on stage I knew I needed to make it up there one day. I told myself that I will do it. To finally have played on stage and to have finished in first this year ⁠— I couldn't be any happier."
Ackyyy started his Contenders journey in Season 2 2018 on PIXL Esports. He finished second last that season, with his now-teammate Joshua "Bus" Bussell coming up dead last without a single map win on Bin Chickens.
He grinded his way up, jumping on with Breakaway Esports, Kraken, and Athletico, before eventually settling down with Mindfreak. He got his first taste of near success at MEO last year, and managed to claim the title for himself two years after starting from the bottom.
While he didn't get to lift the trophy on the day, he got the chance to prove that Mindfreak can't lose to Ground Zero four times in one season. He said that the losses to the star squad even forged a little rivalry between the two.
"[Beating Ground Zero in the final] definitely made the win a lot sweeter, especially since we went in as underdogs. There has definitely been a rivalry, as a team with less experience than their own it felt like we were on catch up all season, but deep down we knew we could be better."
The championship-winning moment from last night's @owpathtopro Grand Finals 🥳

We said it was time to play our hearts out and that's just what we did. Down to the very last fight 😤#MFWIN | @LogitechG_ANZ pic.twitter.com/p35guTEY31

— Mindfreak (@Mindfreak) June 5, 2020
Every person on the Mindfreak roster has a tale to tell about this momentous win. Rhys "SlipGyp" Howe has become the oldest Contenders champion in history, with the 28-year-old getting a chance with the organization after a shaky debut with the Melbourne Mavericks last year. Soggy followed the same path, but on the other side of the age spectrum at just 16.
Jordy "Jordation" Frish becomes the only player in Contenders history to have won five titles, and one of a select few players to have played in every Contenders final. Oliver "Jungle" Denby came out of retirement to finally get a title for himself.
The Mindfreak squad won't get the chance to play on a more international stage at the Pacific Showdown in 2020. Deep down though, they believe that they would be able to show off ANZ Overwatch to the world, and make the region proud.
"I think the top of ANZ can definitely stand up against the giants overseas," he said. "When we're playing well we could put on an amazing show. Hopefully there are more overseas opportunities for players to prove themselves soon."
---
Sydney Drop Bears and Warriors rounded out the top four for Contenders Season 1. Paradigm Shift and ScrimBux placed 5-6th, while ADSL2+ and Athletico finished in the top eight.
Contenders will return later in 2020 for Season 2.