After three weeks of being gatekept, Mindfreak finally escaped Ground Zero's prison to win Contenders Season 1 2020 Week 4 and build momentum heading into playoffs.
The stars aligned for the number one seed heading into Season 1 2020 in the final week of the regular season, breaking free from their fourth place curse to get 100 points and secure second seed heading into playoffs.
Mindfreak took down Sydney Drop Bears 3-1 and Warriors 3-0 on their way to their first Contenders win of 2020, avoiding bogey team Ground Zero Gaming all together. According to main tank Joshua "Bus" Bussell, facing off against the super team was getting on the nerves of the squad.
"It has been really frustrating losing to GZ each week and not getting the chance to prove ourselves against the other teams," he told Snowball Esports. "I think people were (and still are) underestimating us because of our slow start this season so it feels great to be able to take a step forward and prove ourselves against SDB and Warriors."
While many were expecting Mindfreak to face off against Ground Zero in the final, Warriors had other plans. The New Zealand squad looked on fire against the three-time winners, sweeping them in a clean 3-0.
"Interestingly enough we practiced dive all week but weren't feeling confident in it so we sort of winged it."

Joshua "Bus" Bussell
Warriors' form heading into the final against Mindfreak was stellar, but it didn't phase Mindfreak. With Oliver "Jungle" Denby dusting off the cobwebs and new DPS Lim "Soggy" JX putting in a MVP performance, the Contenders Season 2 2019 finalists managed to claim a 3-0 sweep.
"Jungle is an intelligent player with good ideas and he provokes discussion when it comes to compositions and our playstyle," Bus said of his main support. The former Heist pair were reunited on Mindfreak after Sam "Swilko" Wilkinson's retirement, and it's paying off.
"Soggy is really good at understanding when and where he can run heroes like Pharah or Junkrat and we trust in his decision and run with it," he added. "The new additions to our roster were a big reason we were to adapt and change things on the fly this week."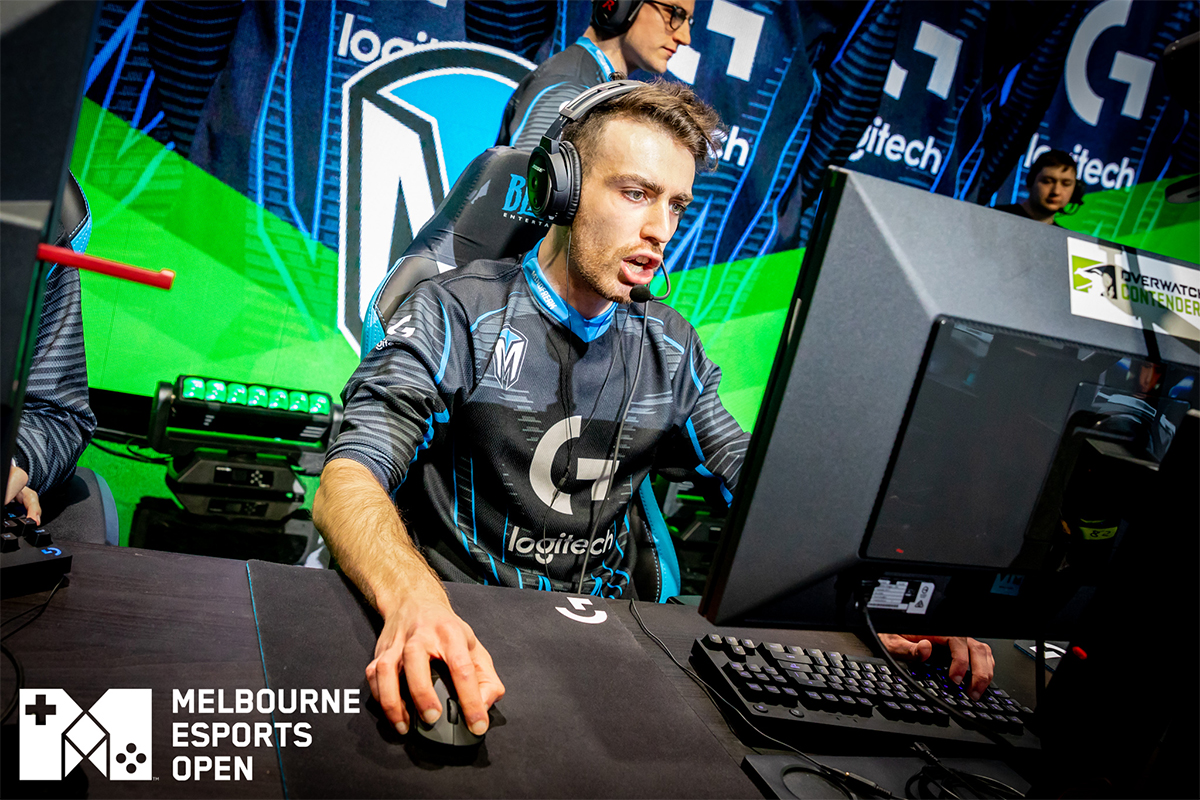 It wasn't without its bumps. Match point on Havana looked dicey for Mindfreak, but they turned it around on their second attack, almost completing the map despite having only a minute at the start
"We got a bit complacent and had some silly stuff happen on our first defence that really cost us," Bus admitted. "But we were all on the same page and knew we had to flip the switch and take things seriously if we want to close out the series."
With sights firmly set on playoffs, there's a little bit of unfinished business for Mindfreak. The Ground Zero monkey isn't off their back yet, and they're eager to prove their worth against the number one seed when it comes down to it.
"We have some unfinished business for sure," Bus stated. "I don't know what happened with them against Warriors but that wasn't the GZ I know. I'm really eager to play against them again."
purple pic.twitter.com/3C0RxZYleo

— Ackyyy (@Ackyyy2) May 11, 2020
In this week's other games, Mingyun, Paradigm Shift, ScrimBux, and ADSL2+ all made a final push to secure a playoffs spot by scraping into the top eight. This left Kraken on the wayside, falling short after a hopeful finish to Week 3.
ADSL2+ managed to fend off Mingyun in a 3-2 thriller to secure the eighth seed, while Paradigm Shift took down ScrimBux for fifth. Consistent performers Athletico once again kept pushing through, securing the final place in playoffs.
---
Contenders Australia Season 1 2020 playoffs kick off on May 25 at 4pm AEST with Ground Zero taking on ADSL2+. You can catch the action on the Overwatch Contenders YouTube channel.