The first candidate for the Six Masters playoffs has been locked in, with Wildcard cementing their place at the top with a 2-0 sweep of Elevate in Week 6. Okami and SiNister are also close to locking themselves in the top four, while Ferox and the Knights are hot on their heels.
Needing the 2-0 to secure their spot in playoffs with four maps to play, Wildcard made no question about their credentials as ANZ's top team in Siege against Elevate. While Elevate entered Six Masters as the top seed after a second-placed finish in Pro League Season 11, the roster has crumbled under the pressure, falling down to sixth ahead of the final week.
However, Elevate weren't going down without a fight. They took the game to Wildcard, looking to seek revenge for their loss in Pro League.
Starting off strong on Consulate, it looked like Elevate were going to have one last chance to make it to the Six Masters playoffs. According to support player Kyle "Diesel" Renton, through good communication, Wildcard managed to steady the ship.
"We were a bit asleep and went under the pump a bit 3-5 down," he told Snowball Esports. "I tried to step in with a heavier calling presence and micromanage for the rest of our attacks to eventually take out the map."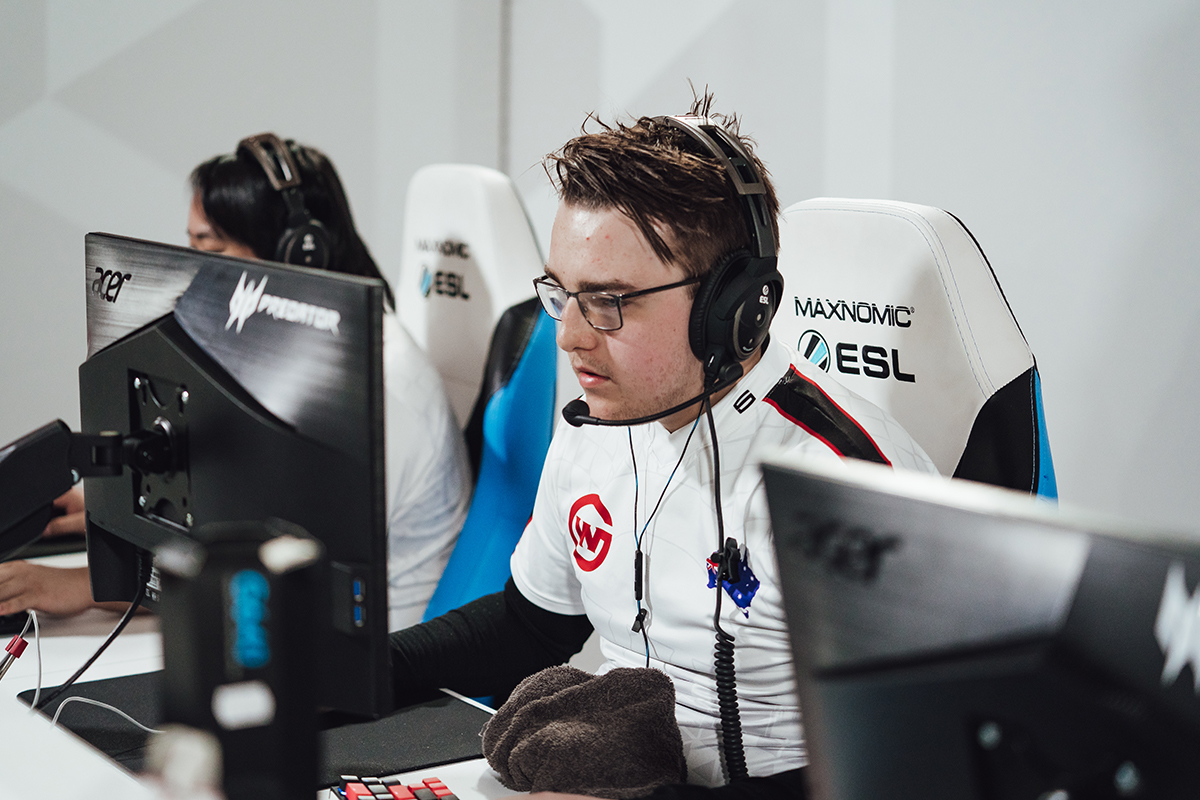 For him, having a bigger in-game presence on the mic makes up for him "not being at [his] best individually."
"I have very high standards for myself and my team and I know I can be better, be more solid with my own fragging to alleviate even more pressure off the rest of the boys," he added.
The weight of the carry fell down onto the shoulders of Pat and Ethan. The two fragging stars of the Wildcard roster proved their worth against Elevate, as they managed to win four on the trot on attack to shut out the underdogs on Consulate, before rolling through Villa 7-3.
Ethan picked up 29 kills for himself across both maps while Pat came in second with 22, with the heavy firepower being the difference maker between the two squads when it came down to it. It hasn't always been this smooth sailing for Wildcard since Pat ⁠— and Gio's ⁠— inclusion, but the pieces are coming together at the right time.
"It took a while to figure things out initially with Pat coming from an IGL role on Kanga, but with his sound game knowledge, Pat is playing a flex/entry role with the ability to call plays and adaptations, which is extremely useful as well as securing the frags he needs to get," Diesel said.
[ #RainbowSixSiege #SixMasters ]

And the team wins Consulate, 7-5 against @ElevateGG! GGs, guys!

Onto the next map…

📺 https://t.co/9gy9ZGbPyB@DieselR6S@xXxEmoRinxXx@Giovanni_R6@PatR6S@Ethan_oce@syliXgn@FluxxR6 pic.twitter.com/eEURZcKMcR

— Wildcard Gaming (@Wildcard_GG) June 3, 2020
It's all leading into a massive week for Wildcard, who have to face off against the Knights and Okami. The third and fourth-placed squads are both gunning for a spot in the top four, and with the stakes higher than ever, the pressure is heating up at the top.
"It's definitely a tough week with the games being back to back and would probably say it will be our toughest taking that into account," he said. "Regardless, we're still feeling confident and know the task at hand we have to get done."
Looking forward to the playoffs, Wildcard are already sizing up their rivals. With a fast-finishing SiNister hot on their heels and plenty of other guns bringing up the middle of the pack they won't be able to get through as easily as it appears they have in the regular season.
"The obvious contenders right now heading into playoffs would be Sinister and Okami. I'm glad to see the rise of Sinister for the good of the scene. They play the game right with their structure, little innovations and certain adaptations.
"Both [Okami and SiNister] are solid teams, and will be definite tests for us to be on song facing them in the playoffs."

Kyle "Diesel" Renton
"Okami have always been around that top 4 in their history, but their current lineup has changed a lot over the seasons and right now they seem to have very well defined roles with every member having the ability to step up when needed, and their levels of strategy have only been improving from what I've seen."
In this week's other action, Ferox have cemented themselves as an outside chance of making playoffs with a win over Kanga. With games against SiNister and LFO on the card for this week coming, they will need to kick it up a gear.
SiNister are just one map away from securing a spot in the top four after dismantling LFO, with Okami not too far behind after their nail-biter against the Knights. ItBeStyle pulled a huge turn on Clubhouse, snagging 23 kills to claim the map 8-6, before finishing the series strong on Kafe 7-4.
---
Six Masters returns for its final week of regular season on June 9, with Kanga taking on LFO. You can catch the action across this Tuesday to Thursday from 7pm AEST on the official Rainbow 6 Twitch channel.
Be sure to follow Snowball Esports on Twitter for all your Six Masters content throughout the season, including tips, analysis, and interviews.