The APAC cinderella runs have continued on the global Rainbow Six stage. First it was DWG KIA's heroics, pushing to the Sweden Major semi-finals. Now it's Elevate's turn as Thailand's first representatives on the global stage are doing fans back home justice at the Six Invitational 2022.
It's a rough Six Invitational to be an APAC fan ⁠— arguably more so than when it's in Montreal. The schedule is a roll of the dice between being mildly groggy the next morning to downright insane, staying up chasing the highs of every single win.
For Thai fans, they've been riding the wave between 10pm and 1am starts to watch their top side, Elevate, compete on the international stage for the first time.
Formerly known as Xavier Esports, they really came onto the scene at the start of 2020 after they took down QConfirm ⁠— then considered Thailand's best team ⁠— to push through to the Six Invitational APAC qualifiers. There, they defeated CYCLOPS athlete gaming and pushed Fnatic to the edge, but fell one map short of qualifying for the final live event before COVID hit.
Only one player from that roster that nearly felled Fnatic remains today: Sumate "NayPew" Srimabut. However, the rest of the squad outside of Siwa "Nerix" Kaewtossapone has been together for more than a year (Nerix was on Elevate Academy until he turned 18 in September), and their results have only gotten better.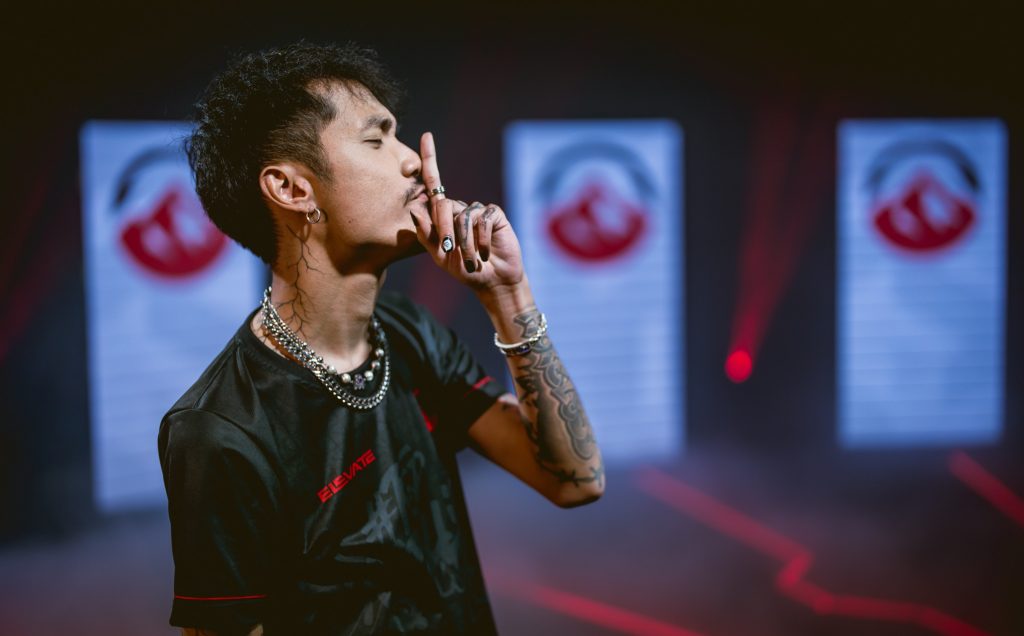 They were one of the top sides in APAC North in 2021, consistently placing in the Top 4. However, they could never overcome that bogey of qualifying for the Six Invitational, where once again one map separated them from making their international debut in 2021.
Shifting down to APAC South was the antidote, all things considered. The good results continued to come and eventually Elevate broke their curse to qualify directly for the Six Invitational 2022 ⁠— helped by a Knights collapse in Stage 3.
"I'm so happy because it's one of the dreams I set from the beginning of my life, that I wanted to compete in a game and earn money," Adithep "DCH" Channuan told Snowball. "I wanted to reach the world stage at least once in my lifetime, and we finally did it."
Now over in Sweden, Elevate is taking names at the Six Invitational. There were barely any expectations on them. They had a pretty stacked group with NA stalwarts TSM and DarkZero, the latter home to 2020 champion Troy "Canadian" Jaroslawski, as well as LATAM side FURIA and Europe's BDS.
So, it was quite the statement when they came out the gates and smashed DarkZero 2-0, bringing an aggressive playstyle (quintessentially APAC, some would claim) and the gun skill to back it up. DarkZero were somewhat ready, forcing Elevate to adapt on the fly. The APAC rookies were more than up to the task, changing the tempo every single round.
"The playstyles and strategies are so different from what we've experienced in APAC. We need to prepare both aggressive and passive styles to compete with international teams, not just one or the other," Nerix said.
They looked in their element, fuelled by the pure excitement of playing overseas. "It's like playing at home," Atibordee "Sapper" Noichan said.

"I was a little excited to get over here, but I'm not feeling homesick or nervous. I just want to prove myself and try my best."
However, just because they were excited doesn't mean they weren't feeling the pressure. They aren't just carrying the flag of APAC South; no ANZ teams made it, nor did Invictus Gaming, who were eliminated early in the last chance qualifier, got given a second chance, then lost to CYCLOPS.
Elevate are the beating heart of Thai Siege, with thousands finally getting to watch their homeland idols on the world stage. That's what the players feel, more than anything.
"There's a lot of pressure. We're not just the only team from APAC South, but also the first Thai team to compete at the Six Invitational," Paramin "sprOnigiri" Suwanwattana explained. "There's a lot of regional pride though, and that's the driving force for us to get better."
The wins didn't stop at DarkZero. They took down FURIA 2-1 before a full-strength BDS with Adrien "RaFaLe" Rutik put an end to the streak with a scrappy 2-1 comeback.
The biggest scalp of all was Jason "Beaulo" Doty's TSM. The fan-favourites were also match favourites against Elevate, but sprOnigiri had other ideas, dropping 28 kills across two maps on the entry to push the Thai boys over the line against Bryan "Merc" Wrzek's one-man army.
Many expected them to bundle out of their group in last, to be sent on the plane home alongside SANDBOX and CYCLOPS. Elevate though, keep defying the expectations. It feels like, in some sense, they've absorbed Fnatic's plot armour at the Six Invitational.
"In my opinion, BDS was not weak [despite not having RaFaLe for most of groups]. Our group draw was probably the second hardest of them all," Sumate "NayPew" Srimabut explained.
"I wasn't expecting to finish in the top two of our group, but I believe in our confidence. No matter what from here, I will do my best and we will be the team that takes the fight head on."
The run isn't over yet though. Elevate opens up their Six Invitational 2022 playoffs campaign against NA's Soniqs. Given they already have a 4-0 map record against "Near Airport" in Sweden, they finally enter this game as an unlikely favourite.
Soniqs finished third in Group A, pushing defending world champions Ninjas in Pyjamas to overtime twice in their series and belting fellow APAC competitor SANDBOX. Pablo "Gryxr" Rebeil has arguably been one of the players of the tournament, stepping up massively from his domestic performances.
They're not letting it get to their heads though. Elevate came to the Six Invitational with one goal in mind that goes beyond lifting Sledge's Hammer and performing well, they want to inspire the Thai Siege community at home.
"We want to make a name for ourselves, but we want to make a new fan base abroad and create pride for the Rainbow Six community back home in Thailand. We want to motivate other teams in our region to strive to compete at the Six Invitational in the future," coach Nattakan "Dr.Bestsiaer" Prachanban said.
A deep run in the playoffs would do that, but even if the miracle run ends here, Thailand Siege is here to stay at the top of APAC South.