Riot Games has revealed plans for Valorant's very first publisher-helmed esports, called the Ignition Series, including locally-led tournaments in Australia & New Zealand, Korea, Japan, South East Asia, and more.
The Valorant developers confirmed they have been building plans to ensure their FPS title's esports scene ⁠— both the amateur and professional scenes of the game ⁠— "flourish" during its very first 'Ignition' season and beyond.
Unlike Riot's League of Legends competitive ecosystems, which is slowly transitioning into a host of franchise-based leagues like North America's LCS, South Korea's LCK, and Australia's Oceanic Pro League, the Valorant scene will see individual tournaments across the globe.
More than 20 organisations already tied to the esports scene in each region will be tasked with creating local tournaments for the newly-released class-based FPS.
"We're announcing the Ignition Series, our first step to build a robust competitive ecosystem for Valorant," Riot's director of global esports Whalen "Magus" Rozelle and Valorant esports strategy lead Kasra "Curiouskaz" Jafroodi said in their June 16 announcement.
"At this early stage, it's important for the esports scene to grow naturally in a way that will authentically develop talent, players, and stars.
"We're committed to building Valorant on the core pillars of competitive integrity, accessibility, and authenticity to create an experience that will captivate you for many years to come. [We're now aiming to] lay the foundation for competitive Valorant."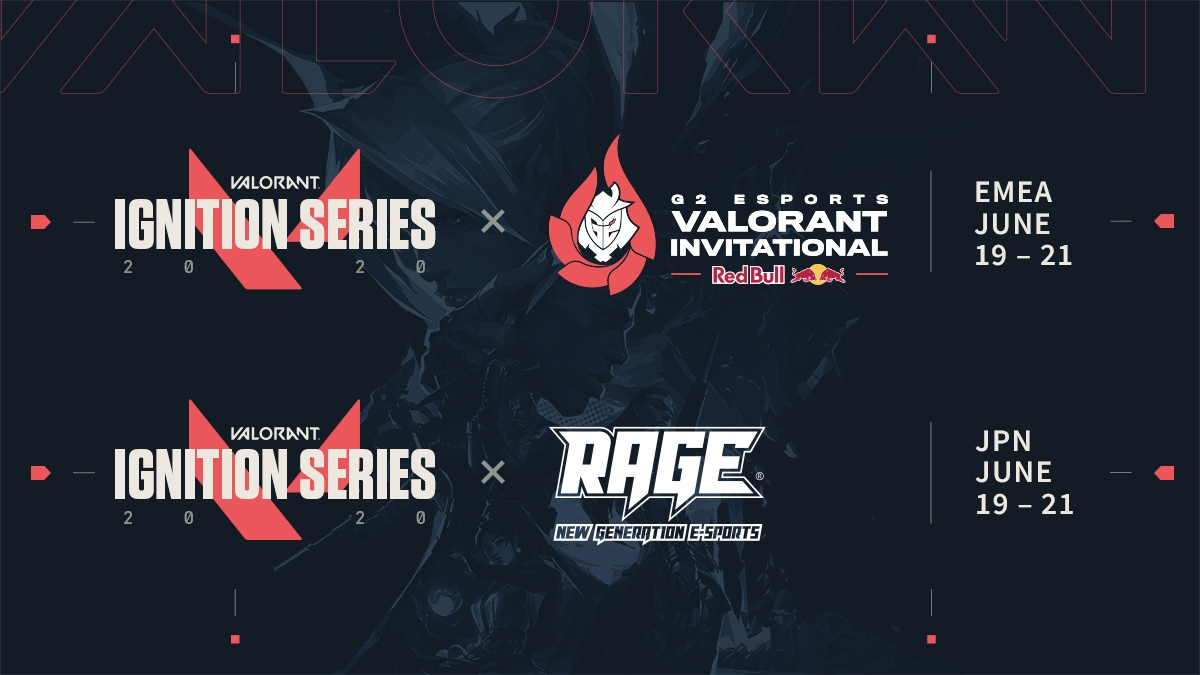 Two events have already been revealed: a European-based tournament hosted by LEC titans G2 Esports, and Japanese-based 'RAGE,' a sixteen-team tournament to be hosted on June 20-21 with a ¥500,000 prize pool.
Snowball Esports is pleased to confirm events are also set to be held in Oceania, as well as South East Asia, and Korea. North America, Brazil, Latin America, Russia, Turkey, and the Middle East are also in Riot's plans, to be announced in coming weeks.
The esports organisation responsible for hosting the upcoming Oceanic event has not yet officially been confirmed. Sources close to Snowball suggest Riot have already approached multiple Australian-based organisations in the past weeks to host the inaugural event.
Snowball can also confirm discussions have begun behind the scenes for a handful of OCE organisations in regards to signing Valorant lineups for upcoming events. Like the Ignition organiser, however, nothing has been set in stone.
---
More information on the Valorant Ignition Series, and each locally-hosted circuit event, is expected to be revealed by Riot in the coming weeks. For more information, head to the official announcement here.