Oceanic Siege is once again going through a rebrand. The new Oceanic Nationals, part of the wider APAC South division for Rainbow Six, will kick off on September 16, with eight of ANZ's best teams duking it out for a potential spot at the Six Invitational.
After Wildcard were crowned regional champions at the Six Masters earlier in 2020, they'll have to defend their title once again in the hopes of returning to the Six Invitational. Seven more teams will have the chance to contest them though at the Oceanic Nationals.
Ubisoft has announced the details of ANZ's newest regional tournament, featuring the region's brightest stars in Rainbow Six.
Eight teams will compete across seven match days and three weeks to represent the region at the global championship, still penned for February 2021.
The action will kick off on September 16, running every Wednesday and Friday night from 7pm AEST. The season will run in a single round robin, best-of-one format, making every map a high stakes affair.
All the teams that competed in Six Masters will be returning, although there is one name change. Team SiNister, who finished last season in fourth, have left the org, now competing under the name Melon Cat.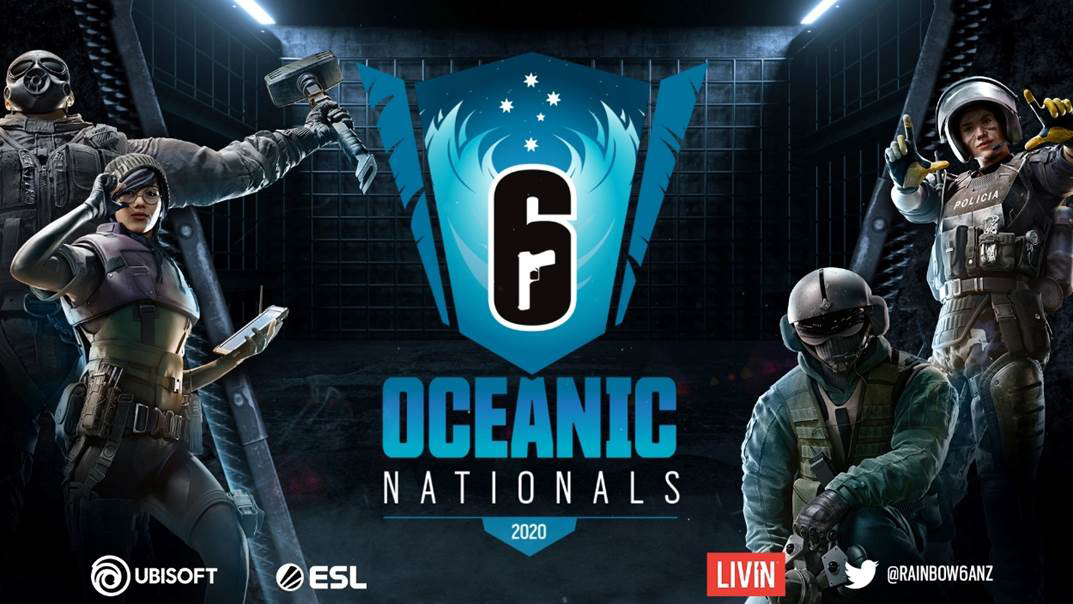 This includes reigning champions Wildcard, Six Masters runner-up Okami, Six Major August 2020 finalist Pittsburgh Knights. LFO, Ferox, Elevate, and Kanga Esports round out the final four teams taking part in the regional tournament.
Instead of the top four, the top six teams in Oceanic Nationals will have a chance to contend for glory in the playoffs. The double-elimination bracket will be played across three days starting October 16.
The top three teams will progress to the South Division playoffs, with two spots at the wider APAC Finals available.
---
Oceanic Nationals will kick off on September 16 at 7pm AEST. You can catch the action live on the Rainbow Six Twitch channel.