Invictus Gaming are fighting an uphill battle at the Rainbow Six Sweden Major 2021. Without Jeremy "HysteRiX" Tan ⁠— who's currently on national service ⁠— the team has been forced to play with coach Ellis "GiG" Hindle. It might seem like a lot of pressure with Six Invitational spots on the line, but the Singaporeans are taking it easy.
The Invictus Gaming roster ⁠— formerly Giants before Stage 2 2021 ⁠— have had a rough go at it in 2021.
After struggling in Stage 1, they mounted a playoffs run for the ages to claw their way to the Mexico Major. There, they hit a brick wall against Raleigh champions Team Empire and Six Invitational 2021 winners Ninjas in Pyjamas.
With a head full of steam though, they blitzed through APAC South Stage 3 to win their first season of the year ⁠— even if took a bit of luck on the final day as Chiefs fell in an upset to Order.
There was hopes they could finally show their best at the international level at the Sweden Major. Then, they got the news HysteRiX wasn't able to secure any more leave from his mandatory national service, forcing coach GiG to step up to the plate.
"[Without HysteRiX] it's a bit different from normal," GiG admitted in a November 8 press conference. "We're coming into it with no expectations for once."
"We've not been able to practice much mainly due to geography ⁠— me living in the UK and these guys in Singapore ⁠— and the short notice in which we found out Hysterix couldn't play, but it'll get better as the tournament goes.
"There were a lot of positives and negatives we took away from Mexico, but coming into Sweden now, it's a completely different situation. None of that is really applicable."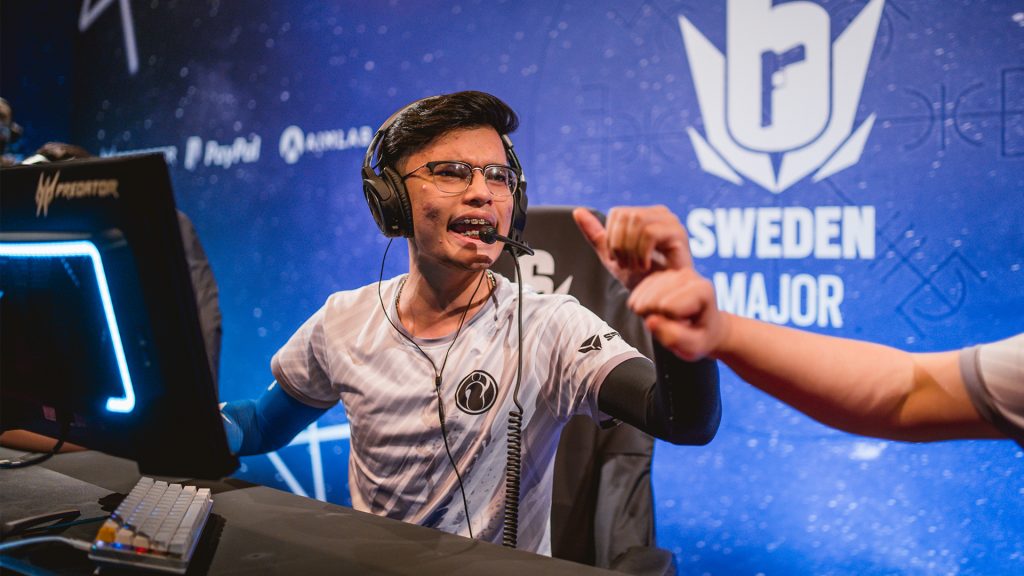 Day 1 of the Sweden Major wasn't a total disaster for the Singaporeans either. Despite the stand-in, they looked somewhat competitive against Ninjas in Pyjamas ⁠— mostly thanks to Matin "SpeakEasy" Yunos' 18 kills ⁠— but failed to push the game to overtime to secure a point.
Against BDS though, they were very handily pushed aside on Bank, salvaging a 7-3 scoreline thanks again to SpeakEasy heroics with a 1v3 clutch in Round 9.
It's hard to stomach the fact they didn't walk away from Day 1 with a point, but Invictus Gaming are still nevertheless positive they can still learn from their experience.
"We actually did less mental prep for Sweden. We thought the best way to move forward was to try our best and enjoy the event and not worry too much about the result," IGL Glen "LunarMetal" Suryasaputra said.
"I can personally say, in Sweden, I'm much more relaxed and eager to play and have fun."
The team is making a point of trying to not let HysteRiX's absence affect their run of form back home. With a route to the Six Invitational still open in the APAC regional qualifier (not that direct qualification in Sweden is off the table yet), LunarMetal and his men are focusing more on the mental side of things.
"We've been doing really well over the last few months, and as long as we don't let Sweden crush our spirits, I think we have a really good shot at qualifying for SI through the [regional] qualifiers," he said.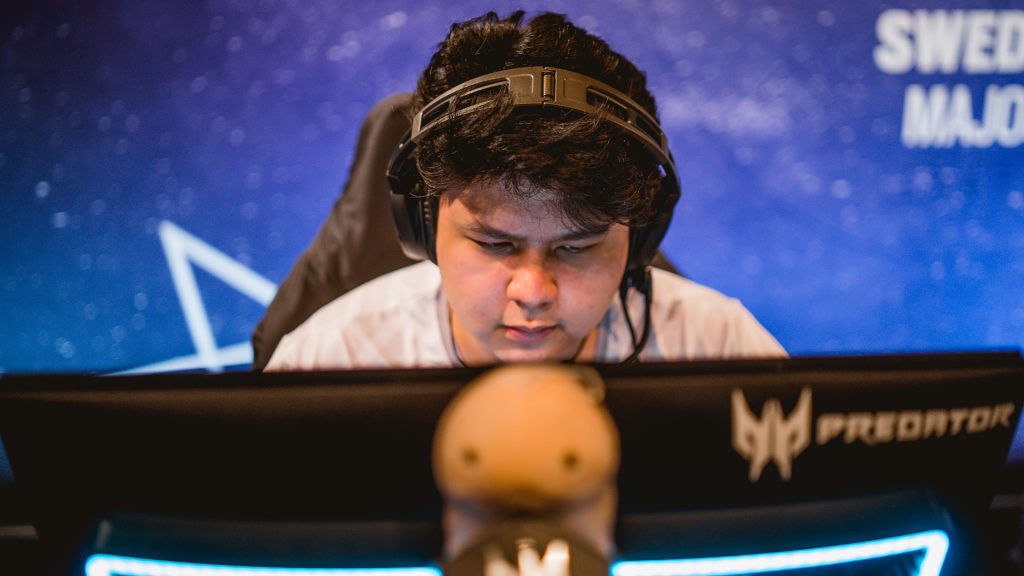 Invictus Gaming have been kicking around the APAC scene for some time ⁠— their roots in the Aerowolf roster of 2018.
Since their international breakout in 2020 at the Six Invitational, they've seen first hand the region grow from just a two-team beast (Fnatic and Nora-Rengo) to an ultra-competitive league.
More than any other region, these international opportunities matter most to APAC given how isolated it is compared to other leagues.
A rapid rise looked primed for 2020 after promising performances from Fnatic and even Wildcard on the world stage, but that was somewhat stunted in part because of COVID, LunarMetal admitted.
"Honestly I think APAC is growing really quickly and it's only been set back by COVID. I think we would have seen a top 2 or a Major-winning team by now if it wasn't for COVID," he said.
"One thing the world doesn't really realise for APAC players is that every Major event is the only time we get to play against teams from other regions, and the only time we get to learn. Whenever we go to a Major, we bring back a huge amount of information."
"There's another five or six APAC teams that are good enough to be here. There's a huge amount of potential."

LunarMetal on APAC's strength
There's always this notion at international Rainbow Six events that every APAC team will be an underdog. Dropping that stigma is hard, but Invictus Gaming want to be part of that journey.
"APAC will always be an underdog for all the teams playing us. I have no idea how to remove the [stigma] or how we move forward… I have no idea actually," SpeakEasy said.
"An APAC team needs 5 SpeakEasys and then we won't be an underdog anymore," LunarMetal joked in reply.
"Or maybe one team that will win a Major, then maybe that day we'll be less of an underdog," SpeakEasy retorted.
Despite all the concerns and drama, LunarMetal still has his sights set high ⁠— well, relatively high given their situation.
"Honestly, getting out of groups. Considering the situation we're in, that'd be like a B+ in school ⁠— you'd be happy with it but you still could have done better," he said.
---
Invictus Gaming's Sweden Major run continues on November 10 at 12:30am AEDT when they take on NA's Soniqs. You can tune in on the Rainbow Six Twitch channel.