As Oceania's CS:GO scene awakens from the slumber that is the end of year off-season, esports bookmaker Rivalry has revealed an ambitious plan to revitalise the region's tournament calendar — from the grassroots level right through to events catering Australia's elite.
Initially set to begin operations in Australia last September, Rivalry are partnering with Esports Ops to open 2022 with Clash of Rivals Melbourne — formerly dubbed "WanderLAN" — on February 12-13.
Featuring 16 teams, a $5,000 prize pool and two broadcast days out of the Fortress Melbourne facility, it's set to be the largest offline CS:GO tournament in recent memory.
"It's been two long years and some change since a grassroots LAN on this scale has been run in our region," said Esports Ops lead Andrew "Wander" Caughey.
I've missed the people, the environment, the banter and the competition on a level many can empathize with. The LAN experience is just something that can't be replicated online.

Andrew "Wander" Caughey, Esports Ops
"It's the thrill of competing directly across from your opponent, being able to stand up and stare them down after winning a crucial round. It's the joy of meeting new faces and reconnecting with old ones, and it's the fierce competition that goes along with being on the same equipment and latency."
Despite valiant efforts to host tournaments in Sydney and Melbourne, the Oceanic CS:GO scene has been devoid of offline play for the better part of two years.
Border closures, regional lockdowns and a global pandemic all but halted organisers' attempts to host LANs, and in doing so, denied the next generation of our best and brightest the thrill of competing live.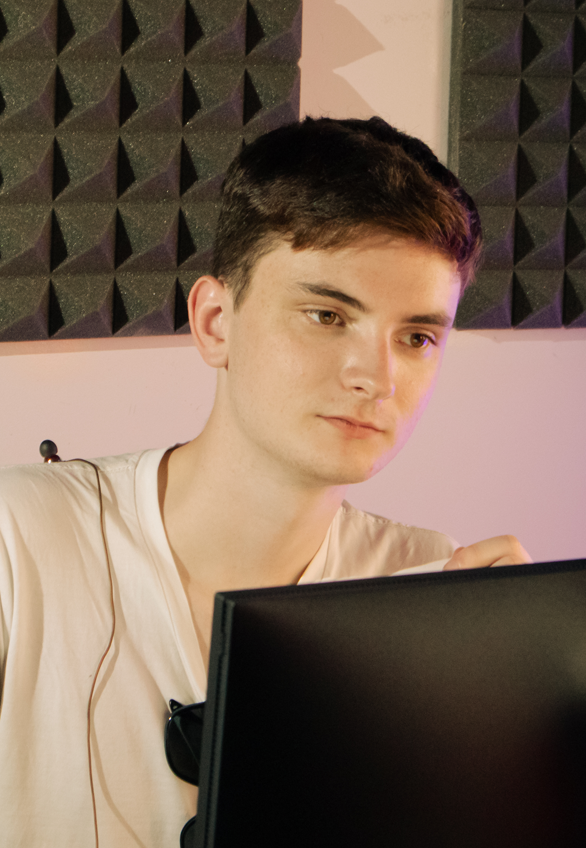 December saw the light at the end of the tunnel with the return of DFrag's BrisVegas, a one-day eight-team bring-your-own PC tournament hosted just north of Brisbane.
But now Wander, with Rivalry's support, is ready to take offline grassroots competition to the next level in 2022.
"The grassroots scene in Australia is such an important aspect of our region's esports ecosystem," said Wander.
"These local LANs are imperative to the health and continued growth [of regional esports] and it's beyond exciting to see how far we can push that growth working alongside Rivalry."
Crucially, Rivalry aren't entering the space as the be-all, end-all tournament organiser; rather, the bookmaker is backing local names like Wander's Esports Ops through numerous support methods.
Direct prize funding, expanded broadcast opportunities and boosted online promotion are just some of the benefits Rivalry is looking to bring to local operators for their events.
"It's about growing both sides of the scene," said Kobi "Sauce" Brown, Australian Partnerships Manager for Rivalry, in an interview with Snowball Esports.
"On one end, it's about pushing the development of our future stars on the server, but also it's training up the next generation of broadcasting talent for big scale events."
Through working directly with organisers in each major city, Rivalry will look to build Clash of Rivals into the CS:GO annual calendar, with planned national events numbering in the double digits.
The major population centres on the east coast — Brisbane, Sydney & Melbourne — are Rivalry's main focus in the interim, but events in Adelaide and Perth have not been ruled out.
Rivalry aren't just looking to cater to the amateur scene, however. The bookmaker is also looking to host larger-scale events for the bustling pro scene, with the backing of some of the region's largest studios and organisations.
While there's nothing concrete outside of CS:GO for the region just yet, Rivalry have not ruled out involvement in other select esports in the region, with Dota 2 an early possibility.
"Brands in the past have come on board with these organised events but seem pretty external and disconnected from the community — there hasn't necessarily been a focus on growing the scene," said Sauce.
Time will tell as to how logistically feasible Rivalry's grand scheme is, especially in a post-pandemic environment beset with challenges never before faced.
But ferocious optimism is rife in Australian esports. With Rivalry's support behind the driven and capable operators in the scene, a return to the pre-COVID environment that saw grassroots esports thrive may well be on it's way.
---
Esports Ops' Clash of Rivals Melbourne begins February 12 — for more news and information, stay tuned to Esports Ops on Twitter.