Two days of intense Asian Counter-Strike culminated in an underdog rising to the challenge and passing with flying colours, and a wildly insane final series between two icons of the region for the last spot at the pinnacle of CS:GO.
---
IHC upset TYLOO and Renegades to qualify for Antwerp
IHC first Mongolian squad to attend a Major
RNG make ridiculous comeback against TYLOO to join IHC in Belgium
---
Underdogs no more — IHC Esports are off to Belgium.
And they did it the hard way, the whole way.
Mongolian squad IHC have qualified for the PGL Antwerp Major 2-0 (16-10, 16-4) over Renegades in the most one-sided affair of the RMR thus far.
In doing so, IHC become the first Mongolian team to qualify for a Major, with only fellow countryman Erdenetsogt "erkaSt" Gantulga making a Major previously with Grayhound in 2019.
After the loss to IHC, Renegades bounced back to book their spot at the Major at TYLOO's behest, with the Aussies defeating the Chinese squad 2-0 (16-5, 22-20).
In another remarkable series between the two storied organisations, RNG decimated TYLOO on Inferno before pulling off a 13-2 comeback on Vertigo in stunning fashion.
Both were inseparable in the final map, with multiple overtimes needed for the OCE Qualifiers to secure the Challengers Stage spot. It wasn't pretty Counter-Strike by any means, but RNG's desperation to end the series in two maps proved enough to overpower the Chinese squad.
For TYLOO, they, like Aussie second squad LookingForOrg, will go home empty-handed.
Renegades and IHC will return home before embarking on the next step in their Major campaigns — the Antwerp Major Challengers Stage, beginning May 9.
PGL Major Antwerp APAC RMR schedule & results
The APAC RMR is a double-elimination bracket, where all matches are best-of-three. The winners of each bracket will qualify for the Antwerp Major Challengers Stage, with the upper bracket qualifier receiving a higher seed.
Dates and times are listed in Australian Eastern Standard (AEST).
| Date | Match | Game | Time (AEST) |
| --- | --- | --- |
| April 15 | – | – |
| Upper Semi-Final 1 | TYLOO 0-2 IHC Esports | 7pm |
| Upper Semi-Final 2 | Renegades 2-0 LookingForOrg | 10:45pm |
| April 16 | – | – |
| Lower Semi-Final | TYLOO 2-0 LookingForOrg | 12:55am |
| Upper Qualifying Final | IHC Esports 2-0 Renegades | 7pm |
| Lower Qualifying Final | Renegades 2-0 TYLOO | 10:00pm |
PGL Major Antwerp APAC RMR rosters
| Team | Players | | | | |
| --- | --- | --- | --- | --- | --- |
| Renegades | Sico | INS | Hatz | aliStair | Liazz |
| TYLOO | Summer | Attacker | SLOWLY | DANK1NG | BnTeT |
| IHC Esports | bLitz | Techno4K | kabal | nin9 | Bart4k |
| LookingForOrg | HaZR | sterling | Liki | SaVage | apoc |
PGL Antwerp Major APAC RMR — Event Preview (April 14)
The teams are finally locked for the APAC RMR, set to begin this Friday, April 15 — but the journey to Bucharest for the representatives has been wrought with controversy.
Chinese squad Lynn Vision were set to join Renegades (Oceania), TYLOO (China) and IHC Esports (Asia) at the APAC RMR, after defeating NASR Esports in the Middle Eastern Qualifier.
However, due to travel restrictions and visa issues, Lynn Vision would not be able to attend the Major qualifying event.
It's a huge blow for the squad, who spent a bulk of the calendar year competing in European events and boot camping ahead of the RMR qualifiers.
NASR Esports and Divine Vendetta, as second and third at the Middle East Qualifier, were next in line to replace Lynn Vision as the MENA (Middle East & North Africa) representative.
But it is believed that organiser PGL had given incorrect instructions to NASR and Divine Vendetta in regards to visa application, and with so little time remaining before the event, neither could feasibly attend the RMR. The story behind this is still developing.
Like with Lynn Vision, it's a setback of epic proportions for the MENA group, which has had little support from outside organisations and, had PGL instructed them earlier, MENA may have had it's first ever Major representative this year.
Fourth place finisher LookingForOrg were ultimately granted the MENA spot, which will mean Oceania will have two representatives at what should be a close battle at the APAC RMR this week.
The PGL Antwerp APAC RMR Competitors
Renegades & LookingForOrg — Oceania's Major Hope
OCE CS:GO has had quite the downfall on the Major stage.
It's hard to believe an Oceanic squad saw the main stage semi-finals not more than two Majors ago in Berlin, especially given the regions' form internationally since, with the COVID pandemic heavily impacting outsider access to Europe.
It's only just now that Aussie line-ups are making their way back overseas to offline tourneys, but from what has been seen thus far in 2022, there's a lot left wanting for fans.
Order's big shot came at ESL Challenger #48, their first international event as a squad. Expectations were low, and despite a solid showing against Complexity, the team left the event without a map win.
Renegades saw the return of Jay "Liazz" Tregillgas just in time for IEM Katowice, where the squad failed to clear the Play-In with an overtime loss to OG and suffered a demoralising defeat at the hands of Entropiq.
Since then, all we've seen of Renegades has been domestic competition. As expected, they've had little trouble at home — RNG didn't drop a single map on their way to RMR qualification, and are locked in for playoffs at ESL ANZ Champs after a 3-0 Swiss stage.
LookingForOrg have had by far and away the most international exposure for an OCE line-up this year, thanks in part to a three-month boot camp.
And yes, while we've seen the team improve exponentially while in Europe, their results aren't particularly exciting the pundits. The squad managed three series wins in three Swiss stages at Pinnacle Cup 1 & 2 and Elisa Invitational Winter.
It was all in preparation for ESL Pro League Season 15, but a 0-5 series record and just two map wins from twelve meant they left Düsseldorf empty handed.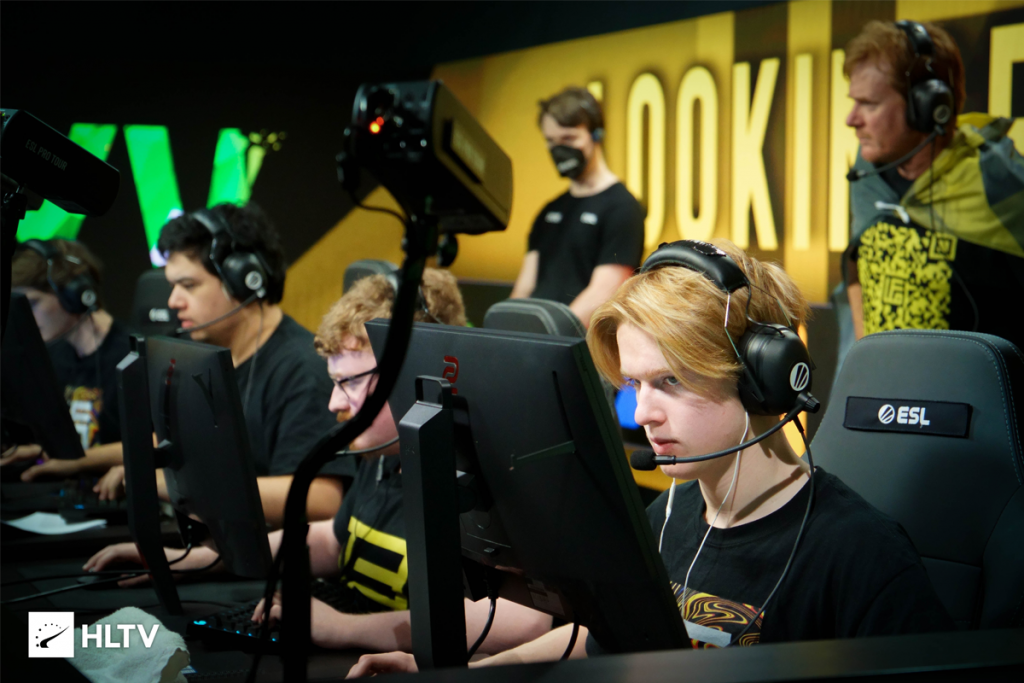 To add insult to injury, the team was forced through the MENA RMR Qualifier, but finished fourth behind NASR & Divine Vendetta — teams many believed would struggle against an Aussie outfit with over 30 officials of experience in Europe.
Since then it's been radio silence from LFO — their last official came a month ago to MOUZ at Pro League — with the team forced to miss ESL ANZ Champs whilst in Europe.
Anything less than Challengers Stage qualification will be seen as a failure for both of these squads. While still freshly controversial, an incredible opportunity has arisen for two Oceanic line-ups to qualify for the Major.
Should they fail, it will mark the first Major in over five years not to feature an Oceanic squad.
TYLOO & IHC — The Beasts from the East
TYLOO are in a weird spot.
The perennial Chinese overlords boosted their stocks in February, welcoming back Hansel "BnTeT" Ferdinand after a stint overseas with Gen.G and EXTREMUM. Replacing the retiring seven-year talisman of TYLOO in Haowen "somebody" Xu, the squad have had a rocky start to '22.
TYLOO were bundled out of eXTREMESLAND Festival by NKT in third, before falling to arch-rivals Rare Atom (formerly Vici Gaming) at the Funspark ULTI Challenge.
With no Rare Atom in their way at the Chinese RMR Qualifier, TYLOO swept their way to the top spot with little difficulty and booked their tickets for Bucharest.
But then they went on to drop yet another event to Rare Atom — this time, the all-important ESL Challenger APAC Season 40. With the win, Rare Atom snatch away an opportunity to qualify for Pro League, leaving TYLOO floundering once again in China.
This will be their chance to rebound at the biggest stage possible. While BnTeT brings plenty of experience back to TYLOO, look to Zhenghao "DANK1NG" Lyu as their X-Factor.
The Chinese AWPer has had a stellar start to 2022, and will look to convert his domestic form to the LAN stage this week in the hopes of getting his team to the Major.
IHC Esports round out the four-team RMR, coming in as the underdogs with plenty of bite.
Formerly competing as Checkmate, the Mongolian squad made massive gains in the form of Batbayar "kabal" Bat-Enkh and Yesuntumur "nin9" Gantulga in January. Both picked up valuable international experience at the EPL Season 15 Conference under Team Renewal.
But it's 19-year-old Tengis "sk0r" Batjargal who has been doing the heavy lifting for IHC, boasting an impressive 1.34 HLTV rating for 2022 in 29 maps.
sk0r and IHC have their work cut out for them at the APAC RMR. While IHC have gotten close on occasion, they're yet to take a map away from TYLOO and are untested against RNG & LFO.
But as the enigma of the group in comparison, IHC have nothing to lose, and with the balance of power in Asia up for grabs, the Mongolian squad certainly won't go quietly.