Three IEM Sydney's. Two MEO's. DreamHack Melbourne. All iconic global esports brands, brought Down Under with an Aussie twist. But the home-grown talent and players who make it to these big leagues aren't coming close without the ever-evolving Oceanic grassroots scene.
And, at least in Counter-Strike, a stalwart of the home circuit is undoubtedly BrisVegas.
Run for over eight years under numerous titles, BrisVegas, and it's helmsman Daniel "Mavrick" Lang, makes a return this Friday, July 8.
Following a hiatus due to the COVID pandemic through 2020 and 2021, this weekend marks the third iteration of BrisVegas this year alone; and better still, there's two more to come later this year.
Once again, the BrisVegas product continues to scale up, Mavrick tells Snowball Esports.
"I'm really excited about expanding upon a couple of facets for this week," he said.
"All our players are competing on the same hardware across the board, so we're able to install a level of competitive integrity and get players used to competing on competition rigs that aren't their own — just like at the larger LANs.
"Secondly, I'm excited about expanding upon content generation. With each event I get feedback from staff and players on what we could do better for the next event, and without a doubt the most common response is getting all of the tournament's matches streamed.
"For this upcoming event we're doubling up on just about everything — two streams as opposed to one, as well as two room cameras for each team.
"For the finals, we're really excited to bring individual player cameras for the first time too, where each player's reactions—win or loss—will be captured."
With the production upgrade comes extra support from sponsors including betting agency Rivalry, who has confirmed backing for a further three events in 2022.
Rivalry's support, as well as the ever-passionate OCE grassroots community, has seen a swift return to normality for the region's lower divisions of competition after the pandemic derailed progress over the past 24 months.
"We haven't had the events to foster the growth the players need to bring them up to the tier one level and make a name for themselves," said Mavrick, "so getting back to LAN is crucial not just for the players, but the scene as a whole."
"Over the past couple of years we've seen the impact that COVID has had on our tier one teams internationally, but many forget that those impacts run deeper into our second division and grassroots events, particularly those offline."
This week's event will see eight teams battle it out for a $5,000 AUD prize pool across three days in Brisbane's northside.
In a world where events are increasingly shifting online, attending in-person grassroots LAN events becomeS even more important; to me, these grassroots events are where communities are born, and where individuals gain passion and learn the skills to progress in the gaming and esports ecosystem.

Ben "Sandman" Green, ESL Australia Senior Product Manager
Aside from the 40 players in attendance, a massive crew of casters, production staff, admins and more will be on-site bringing BrisVegas to the small screen across two streams — it's these opportunities outside of competing that Mavrick is hoping to shine a little more light on.
"Something that isn't brought up enough is the opportunities that these events bring outside of just competing," he says.
"From match admins to in-game observers, live production, commentators, photographers — we have several roles that happen behind the scenes that help bring these events together."
"We've got a great team of people in the community that I rely on now to really make these events shine."
Some of our greatest overseas exports have been outside of directly competing in esports.
Chad "SPUNJ" Burchill may have gone international with Renegades, but his resume as a commentator and analyst since retirement rivals the best in the business.
Mitch "Uber" Leslie nailed his first big break with the Overwatch League, but he had for years worked the Oceanic circuit across multiple titles like Counter-Strike and Call of Duty.
Today, Mavrick has found no shortage of passionate names looking to pave their own paths through the esports landscape, but was prompted to ask the wider community for their expectations of what full-time work in the esports space would look like.
"If you're not being paid enough to live, you're not focused," said Mavrick.
"You're coming to work wondering about what you're foregoing for the week because you're worried about money.
"That was the problem I had early on in my career. Once it became a money problem I became distracted, I wasn't doing well."
The results he received with his survey, in a way, shocked him.
"It was looking like everyone would be happy anywhere between $80,000 to $100,000 — that's the kind of money you'd need to be on to be comfortable."
"I didn't want to upset anyone, but in my mind and from experience running LANs, 10% of the casting gig is on camera. What are you bringing with the other 90% of the time to earn this $80k-$100k?"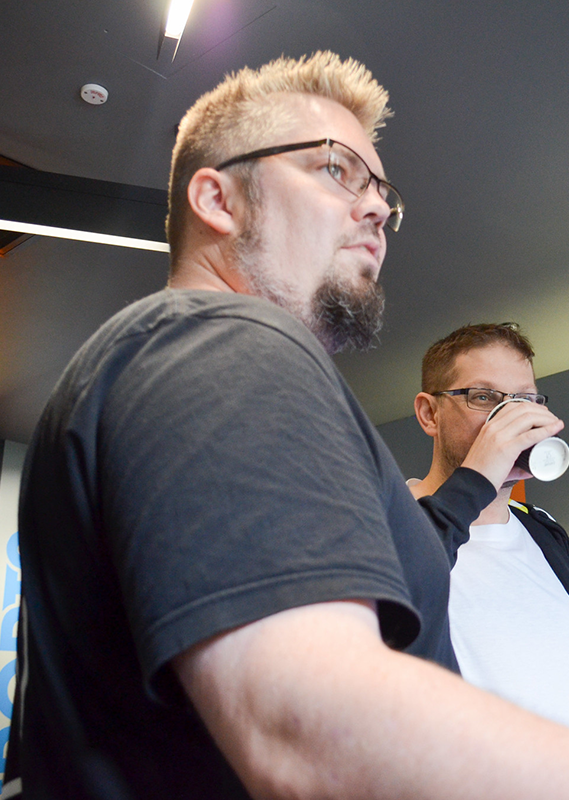 It's this approach that Mavrick wants newcomers to esports to avoid.
"When I think of a full-time caster, I think of Jordan [Elfishguy] — the absolute benchmark in the region. If I was going to pay someone full-time to cast, I'm expecting that sort of commitment."
"The disparity between what some people think they'll be doing for that kind of money, and what they'll actually be doing, is just huge.
"There's such a misrepresentation of what these guys think they'll be doing in the industry.
"Casting games is like 10%-15% of what I would want someone starting out in the industry to be doing. If casting is taking up a little of the time, how else can I utilise you for the rest of the time I'd have you on full-time?
"What other skills do people bring to the show? That's how I framed the question to people, and it kind of put people on the back foot."
Six-digit salaries and massive international opportunities aside, the esports journey begins far smaller for everyone. For Mavrick, it kicked off in a completely different title.
BrisVegas Beginnings
It's early 2010's, and a younger Mavrick wasn't rushing around a LAN venue running a tournament — he was the competitor.
"We were playing on CyberGamer, we thought we were hot s**t," he laughed.
"We were pub-stomping people in the old five-versus-five Search and Destroy."
Call of Duty: Modern Warfare had gripped the gaming sphere in the late 2000's, but everyone had since turned to ProMod — a custom configuration for CoD4 that aimed to balance the game for competitive play.
"At this time I used to run a blog with tips on how to set up ProMod and CoD servers," said Mavrick.
"I kind of became the go-to tech person for setting up and running CoD & ProMod servers."
Mavrick and his friends caught wind of GGF LAN — a primarily CoD-focused LAN held north of Brisbane in Strathpine.
"We heard about GGF LAN, we got the boys together, packed up the PCs and went and played.
"The guy running the event — Eddy "Alt24" Van Velsen — was hitting me up asking about setting up LAN servers. While I was playing the event he'd come up and ask a heap of questions: 'How do I do this? How do I do that?' 'How do I change a CVAR?'
"He was running it whilst also playing, and he was way better than I was [at playing]; we didn't win any games, we got stomped embarrassingly.
"I said to him that he was pretty good, I was pretty s**t, but I knew how to run the servers better than him, so why don't I run the next event and he plays in it? The rest is history."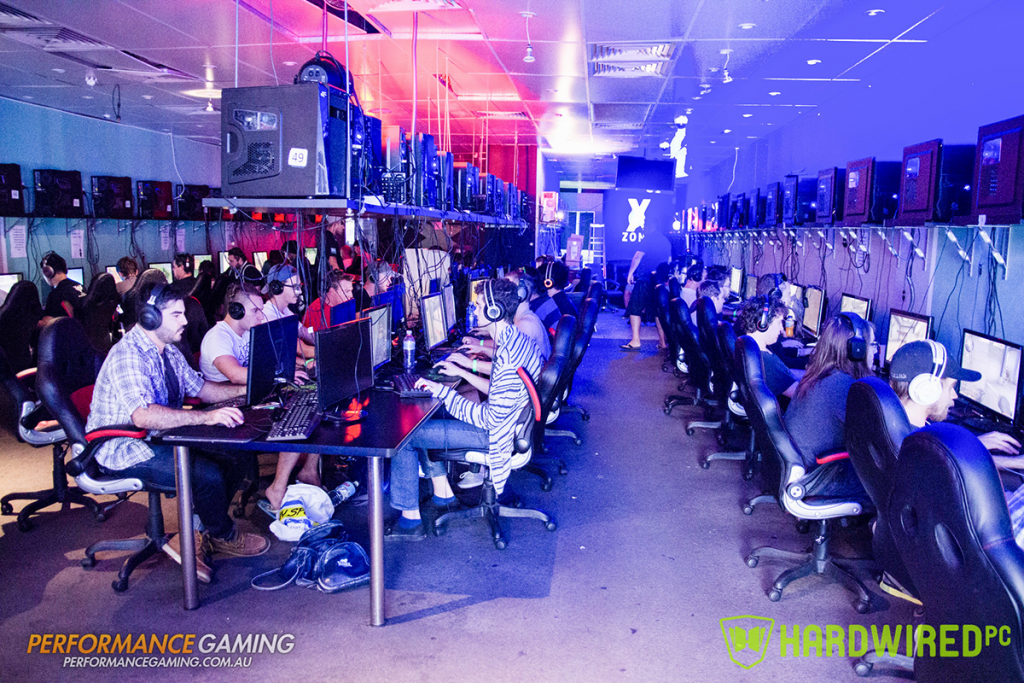 It would take years, but ProMod and Call of Duty had it's time in the sun, but Mavrick was still hungry to host LANs. Then, after a tip from an event attendee, a new opportunity arose.
"CoD was dying, and Team Immunity's Jesse "obez" Voegeler told me 'Mav, you've got to check out Counter-Strike: Global Offensive — it's still in beta but it's going to be the next big game.
"Basically the prerequisite for me was whether the game had dedicated servers, which it of course did. The response [for the first event] was huge."
We had a group of guys from Sweden who were traveling around Australia and heard about the LAN. They messaged me and were like 'Hey, we're on a working visa, we love Counter-Strike, can we come and play?' I was like "F**k yeah!"

Daniel "Mavrick" Lang
All it took would be a large enough venue and the move would be complete — and Mavrick found one in the form of GUF, an internet café in Fortitude Valley.
Mavrick was sheepish then on the idea that, eight years later, he'd still be running events but with swarths of production staff and four-digit prize pools.
"I guess it was always in the back of my mind that, potentially, this could blow up to the point of getting massive event sponsors and stuff."
"At the same time, I never thought past the event in the present; it was always just about putting something on rain, hail or shine and just making it happen."
BrisVegas enjoyed a brilliant four year stint at GUF, with Mavrick's tournaments drawing players from across the region.
Not just any players, too; with LANs few and far between, Oceania's top competitors and squads would make the trip to GUF, including the likes of Aaron "AZR" Ward, Justin "jks" Savage and Joshua "INS" Potter, to name a few.
GUF would close in 2017, but a new venue opportunity was quick to arrive from a previously-thought unlikely source — the Queensland University of Technology.
"Doing the gigs at QUT was an absolute game changer for me, more than just event scale."
"Nick Lynch, QUT Esports' Co-ordinator, reached out to me before QUT Esports was built, and he asked what they should be considering when putting together their esports project," said Mavrick.
"Aside from the basics, I wanted the ability to plug anything into their network without it affecting their campus.
"It was fantastic when QUT Esports came along. We ran so many events for multiple esports out of QUT."
One of the countries' first tertiary esports programs, QUT brought about a total shift for Mavrick. For the first time in a long time, he had an abundance of support staff for issues previously left to him.
Before QUT I was the one man band, but with the new resources I had [with QUT] — I had someone dedicated to overseeing production, I had someone hustling players on time…I actually got to sit down for a minute!

Daniel "Mavrick" Lang
"It was a smaller venue than GUF, with fewer computers, but we managed to expand upon just about everything else yet keep a similar community vibe.
"It really made me realise that these events can go bigger and involve more people — especially support staff like casters, production, admins. It was a great stepping stone."
The midnight epiphany & grander visions
2020 arrived, and COVID gripped the world.
Offline events were no longer viable with the threat of player and staff infection, and tournaments were all but cancelled across the board.
It took almost two years before even tier one events could be hosted once again, but the grassroots scene? It was completely absent.
Cut to late 2021.
"I woke up in the middle of the night with an epiphany," said Mavrick.
"If I wanted to get back into kickstarting the grassroots scene, I needed to throw myself into it and dial it up to eleven."
And dial it up he did. He invested heavily into new production equipment and prototype NUCs for testing.
"We got the first two NUCs, we tested them for CS:GO — they were a big success. So I bought ten more, which means I can hire these out for future events."
"If I'm serious about this there has to be a level of investment that I'm wanting to go in for.
"Even then, for where I want to go, the investment so far is nothing compared to what I want this to look like at its peak."
I've had close friends of mine tell me that I'm an idiot, to save my money, that I'll never make it back — part of me was like, probably not, maybe in ten years. To me, it's worth it.

Daniel "Mavrick" Lang
PCs, monitors, equipment — the costs tallied up, but the production quality that Mavrick was after was becoming clearer and clearer.
Finally, in December 2021, he secured a venue — a small music studio in Brisbane's north — and BrisVegas was revived in all it's glory.
Mavrick hasn't set himself a limit yet on what BrisVegas may evolve into, but one thing he takes on board is feedback directly from his attendees — player or otherwise.
"I don't really know yet what a final form of BrisVegas could look like," he said.
"There's so many directions I could take, whether that be something like a national circuit, or just continuing to upscale this event.
"It really comes down to the community and their needs, and what they're missing. I try to chat with the players as much as possible when they attend and survey them, to find out what's missing in the wider landscape.
"With five events a year booked I get a great opportunity to chat with players and get a sense of what they want; more offline events, a new league circuit — it changes depending on what the community says."
I want to be at the point where the players are dropping everything to attend my event — not because it's me putting on the event, but it's the quality of the tournament itself that gets everyone on board.

Daniel "Mavrick" Lang
Is Brisbane the true Australian capital of esports?
So with one of if not the longest running LAN events in the country, a massive array of playing and talent exports, and with the prospect of esports at the 2032 Olympics in the city, could Brisbane be the real capital of esports?
"You put me on the spot Taffy!" laughed Mavrick.
While it's always been come to known as BrisVegas, Mavrick has had a hand in producing numerous events interstate, including Clash of Rivals at Fortress in Melbourne earlier this year.
As such, the BrisVegas title is, per Mavrick's words, on it's way out.
"I'm starting to phase out the BrisVegas name towards the end of this year. I find myself running events nationally so I'd prefer everything under one banner."
That said…
"Look, it won't be long until everyone's flying to Brisbane every year for esports. Keep your DreamHack's and IEM's — when the DFrag LAN is on, everyone's dropping everything for it, I guarantee it."
"We'll be taking the esports capital crown. Just you wait."
---
BrisVegas July kicks off on Friday, with the event set to begin at 6pm AEST.
Matches will be streamed live across two streams — DFrag TV and DFrag CSGO. Keep up to date with the latest from Mavrick, DFrag and BrisVegas via Twitter.
Want to get involved? Join the Dfrag BrisVegas Discord and get amongst the action!