After what can only be described as a shaky Play-In stage here at IEM Cologne, MOUZ are looking to find some consistency as we inch closer to the LANXESS Arena. That means a lot of weight is on the shoulders of their IGL Chris "Dexter" Nong, who remains as Oceania's last man standing following Order's early exit yesterday.
The MOUZ flag is still held high as the embattled squad managed to secure a spot in Group A of IEM Cologne following a 2-0 win in last nights elimination match against APAC representatives TYLOO.
One thing to keep in mind, though, is the ever-lasting curse that has seen MOUZ fail to reaching the Cologne playoffs in recent years, denying the German organization a fight in front of their home crowd.
It's something that Dexter and the team would certainly like to overcome this year.
"It's definitely pretty special here because we want to just represent the org as best as we can," said Dexter to Snowball Esports.
"I think there's always been a weird playoff curse with Cologne. We have never made it to playoffs — no MOUZ line-up has made it there — so we're trying to do our best in the given situation and try to make it."
In the lead-up to the prestigious event, the team faced some problems finding ideal conditions to prepare themselves in. One caveat affecting the squad was the high number of tournaments MOUZ were competing in, most coming thick and fast halfway around the world, including IEM Dallas, GET Dubai & Roobet Cup.
"We just played online. It would've been nice to have a boot camp, but we had some events beforehand and Aurimas 'Bymas' Pipiras had a wedding to attend as well, so yeah. We just played online and tried to do our best to prepare."
Despite all the s**t talk online, I think we're finally heading in an okay-to-good direction.

Chris "Dexter" Nong, MOUZ
"There's still a lot to improve," he goes on.
"We haven't had the chance to boot camp as I said, so there's a lot of things that are missing in our gameplay which kind of forces us to rely on top tier communication to play really good CS.
"It's hard to be consistent with that — everyone needs to talk and be super on point for the system to work."
Lacking a longer period of high tier preparation means even more work for the Aussie captain, now that the team slowly but surely must deliver some consistent results on the big stage.
Even though they managed to drive home a second-place finish in Dubai, MOUZ failed to qualify for both ESL Challenger Valencia and the PGL Antwerp Major earlier this year.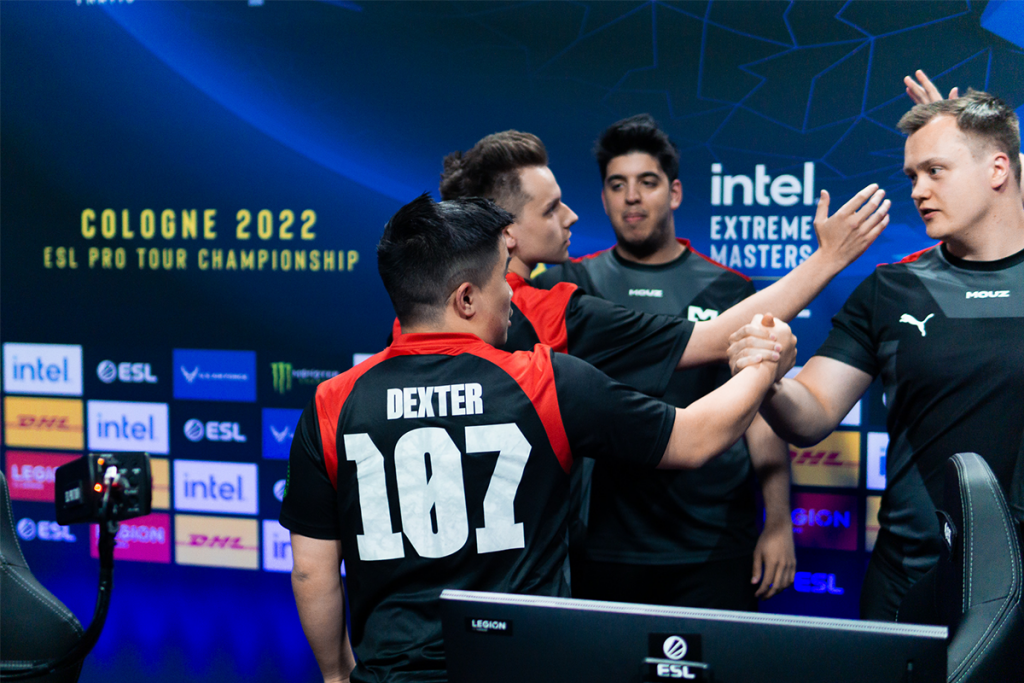 "At the start with Nathan "NBK" Schmitt, we had a really good boot camp and we set the stage right," said Dexter, "but right now with Jon "JDC" de Castro, we didn't get a chance for something similar.
"It's like we had to rework the system a couple times; like when Jon joined, I had to change the system again, and then after Dallas, I had to change it again, so it's a lot of actual work for me," Dexter laughs.
In terms of expectations coming into IEM Cologne, MOUZ don't want to rush anything and are looking to take smaller steps to relieve some pressure from their own heads.
"The goal kind of changes over time; right now it's our goal to make it to the group stage; then, we'll see.
"We'll take it one step at a time. We can't really expect too much right now as we haven't had the best results, so we take it slowly so not to pressure ourselves too much."
All eyes, especially from Australia, will be on MOUZ as Dexter remains as the last Aussie standing at IEM Cologne, and the only Australian representative in a European team.
Is that something the 27-year-old keeps in mind?
"It's a good thing to have (laughs), but I'd like to do better and represent the scene a lot better [in general]," Dexter says.
"I hope to represent Australia one day again and try to take all this knowledge back to the region."
It's an exciting prospect that one day, such experience is shared with a smaller region from one of it's own expats — especially given that the level of Counter-Strike Down Under definitely needs more time to evolve in order to reach the quality Dexter is used to in MOUZ.
Looking at opportunities to speed up that process, the former Grayhound and Renegade believes the Aussies have to do it differently.
"I think personally there should be a system for [Oceanic] teams to follow."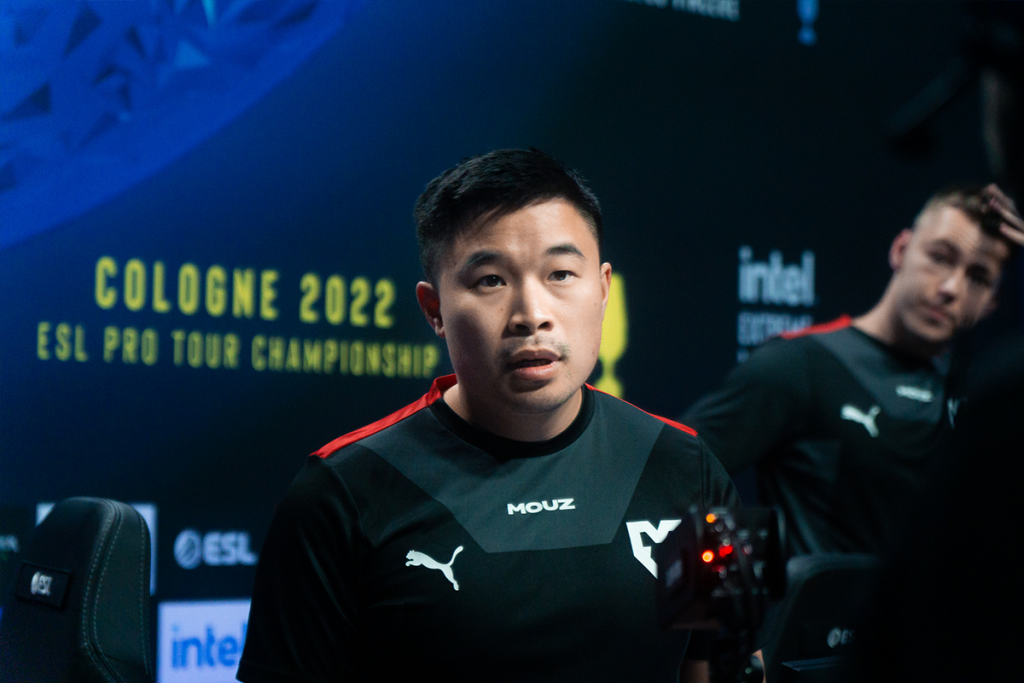 "I think Order right now is a great org to just financially back these players, as they just need to be able to boot camp. The thing is, every team boot camps but no-one does it really smart, you just don't really take that knowledge with you.
"You want to just make sure its 100% the right thing you're doing.
"I don't really see too much growth from their boot camps. Hopefully in the future maybe its like a system where Order just back them and then let them boot camp for like a month, then one month off, you know.
"It's all about efficiency — they have to be as efficient as possible with their process."
Besides efficiency and practice, one thing that is often overlooked in the world of esports is mental health.
Speaking about the wide distance between Europe and Australia geographically, Dexter reveals that he hasn't had the chance to catch up with his loved ones for a while, which has taken a toll on the 27-year-old.
"Right after Cologne I'll probably go back to Australia, just have to find the right time," he says.
I haven't seen anyone in my personal life for a year and a half. It's been quite hard; I've been alone for a large chunk of it.

Chris "Dexter" Nong, MOUZ
"My girlfriend has come over, thankfully, and has probably saved my life (laughs), but yeah, after Cologne I'll look to go and visit and hopefully refresh my mind."
---
A soon-to-be family reunion aside, he and the squad remain focused on the task at hand, as MOUZ are set to take on world number two Natus Vincere in their group stage opener tonight at midnight.
Keep up to date with IEM Cologne via our ultimate coverage hub.