Riot Games have today announced the Valorant Challengers 2023 circuit — an

initiative designed to support the future stars of the esport on a global scale, and provide a concrete pathway to the upper echelons of competitive Valorant.
The announcement outlined the developer's plans for Valorant's lower tier scene for 2023 and beyond, with the circuit designed to ensure that "every Valorant player has a path to realise their competitive dreams".
21 sub-regions, including Oceania, will host a regional league complete with open qualifiers, with the emerging squads taking part in two multi-week splits — similar to Challenger leagues run already in 2022.
The regional winner will receive a spot at the Challenges Ascension competition for their major region — Europe, North America or the Pacific.
Challengers will play an important role – surfacing up-and-coming talent critical for the long-term success of VALORANT, testing teams aspiring to play in the International leagues, and bridging the sport and the game.

Riot Games
The Challenger Ascension events will act as a pseudo-relegation-promotion for the major region's International League, with victory at Ascension guaranteeing teams two years in the top flight.
Winning a Challenger Ascension tournament will lock the squad into their region's International League for two years, after which the team will return to their region's Challenger league.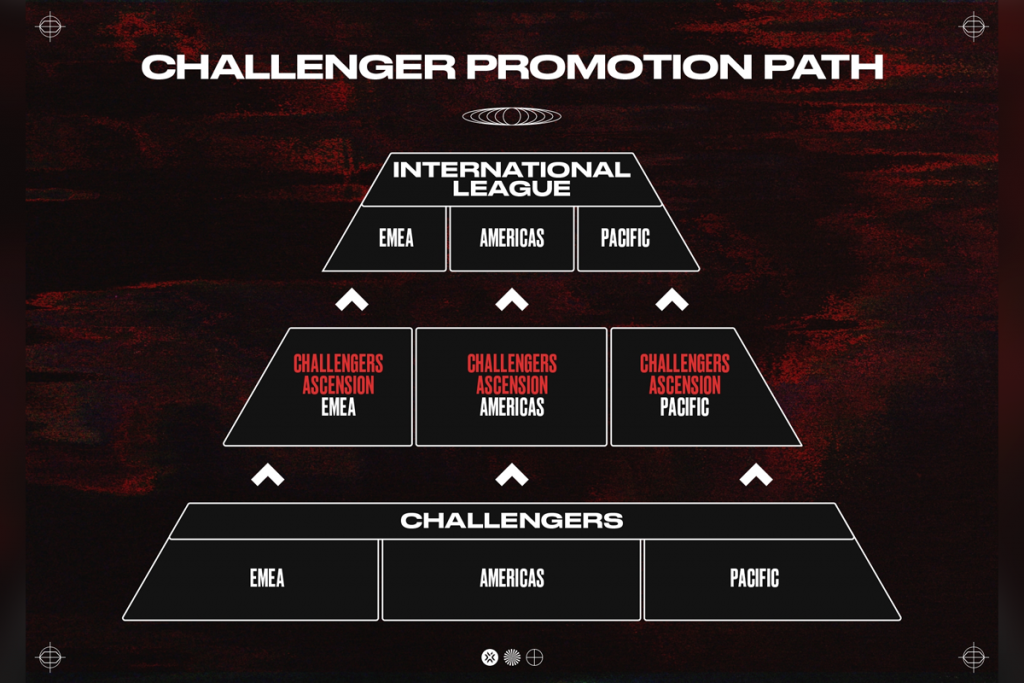 From the International League, each major region's top squads will receive spots at Riot's pinnacle Global Events.
Riot plan to open the 2023 top flight with 10 squads for each major region's International League, with a further squad added every year until 2027.
On top of the new circuit, Riot are implementing the bulk of their qualification system into the game itself — a concept for which was revealed earlier this year.
In a perfect world, a team could compete via Valorant's in-game competitive system and qualify for the first stages of the sub-regional Challenger league.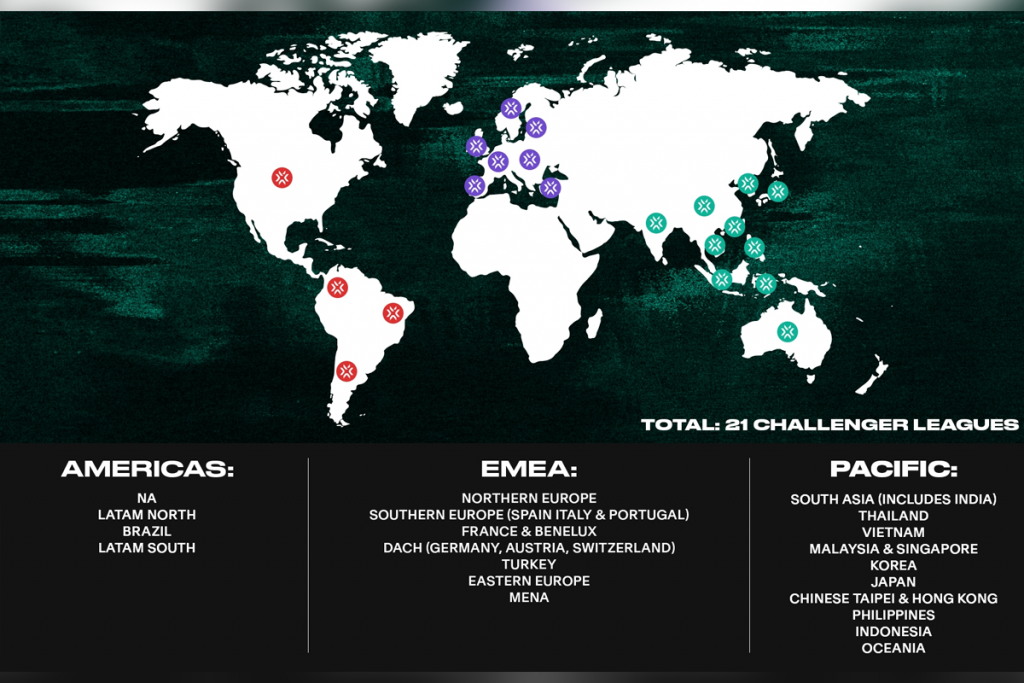 It's a welcome surprise for competitors, especially those in Oceania, who have remained in the dark as to the future of the region's pathway to professional Valorant.
The system is designed with sustainability in mind; more chances for our best and brightest in Valorant to compete regularly, thus opening up more opportunities for more concrete sponsorship.
More information surrounding exact formats, the in-game competitive revamp (currently planned for launch in 2024) and more is expected in the coming months.
Dates for the first Challenger league qualifiers are expected to be released before the end of 2022, but signs have pointed to more informational reveals at September's VCT Champions finals.