The 'Hounds are back, officially this time. Competing as "Not Grayhound" at the RMR qualifier last week following Order's dissolution, the squad returns to its roots as Grayhound—a moniker not used since 2019. For Alistair "aliStair" Johnston, ESL Challenger Melbourne will be the first time he dons the grey and white.
It's also the first time he and his squad gets a chance to play in front of a home audience in the Victorian capital specifically.
"I'm pumped to be able to play, not only Australia, but Melbourne in particular so that my friends and family can actually watch what I do live," aliStair said to Snowball Esports.
"It's been a long time [since an Aussie LAN]."
AliStair missed out at that last Aussie LAN—IEM Sydney 2019–when he and Order fell in the OCE Qualifier to Grayhound. Only Simon "Sico" Williams remains from the 2019 'Hounds that defeated both Heroic and FaZe Clan on their way to a 7th-8th place finish.
Now it's James "INS" Potter's show to run, with the squad boosting their stocks last fortnight with young gun Declan "Vexite" Portelli.
"As far as him slotting in [to Grayhound], he's just an absolute talent," said aliStair.
"We've been super accommodating to [Vexite], to have his style integrated with ours and have his voice heard so that we can play a solid brand of CS. He's very vocal which is something we were lacking for a bit there and he definitely isn't shy to ask questions and raise more discussions."
However, Vexite won't be with Grayhound at DreamHack.
Due to ESL roster locks, Grayhound must utilise the squad they used when they qualified for ESL Challenger as Order—meaning Jordan "Hatz" Bajic gets one last ride, this time as a 'Hound.
Despite competing with Hatz for the best part of two years, the squad had already begun developing new strategies with Vexite, and as such enter ESL Challenger at a disadvantage.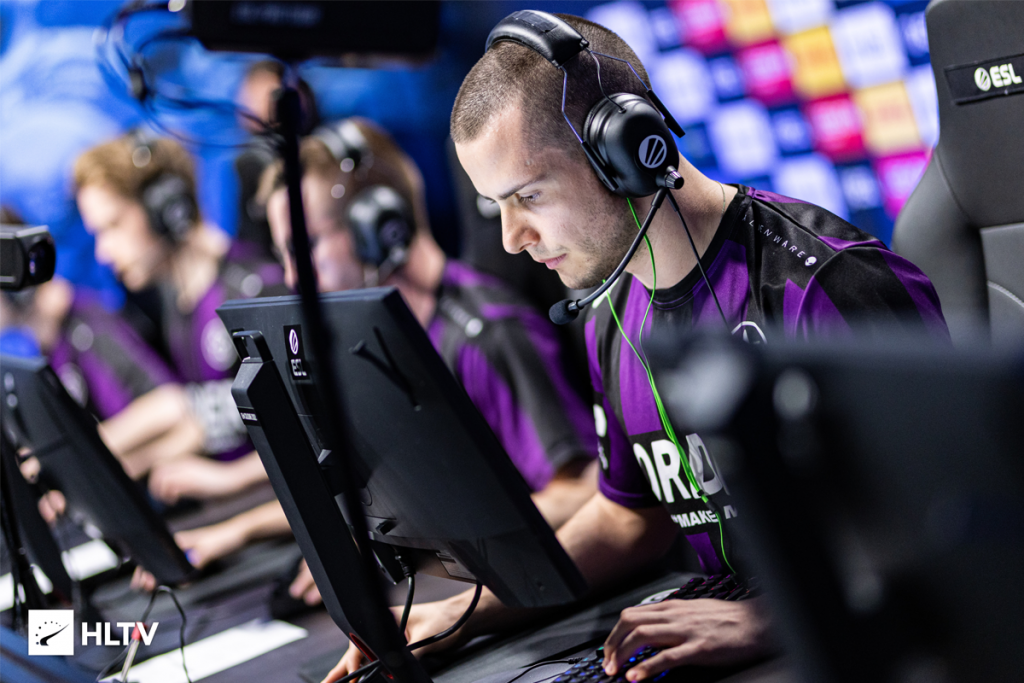 "It's difficult because although we played with Jordan for so long, we've completely restructured our playbook," explains aliStair.
"[We] are going in a different direction, so we're not exactly the same five we were.
"Yeah, some of [Vexite and Hatz's] roles do cross over so that made the transition a little easier.
I'd be happy with us making it to playoffs. It's just amazing to have any Australian event and seeing everybody gather just like at every IEM Sydney.

Alistair "aliStair" Johnston
Like Vertex's Toby "BRACE" Barnes and numerous other pundits in the scene, aliStair wasn't keen on having both Australian representatives in the same group draw. But as time has gone on, he believes there's a positive flipside to the group layouts.
"At first I was frustrated both Australian representatives were in the same group, but I think it also provides a greater chance for one of us to make it to playoffs.
"Obviously us being split would mean more experience against international opposition but this way has its silver linings too. The other group seems a little stronger but man, our group seems fun."
Fun for sure, but unpredictable. Brazilian reps Imperial and paiN round out the Aussies' ESL Challenger group, and with the opening matches just best-of-ones, chaos is likely to reign.
The last time aliStair and the Grayhound core played paiN was at the PGL Stockholm Major, with the Oceanic squad—then Renegades—emerging victorious 16-14 with a massive CT comeback on Nuke.
The year since hasn't been Grayhound's to be sure, and aliStair didn't mince words about their form entering the player break.
"Although we were going overseas flat out, we were pretty disappointed with our last season," he said.
"It's extremely tough to spend so much time away from friends and family and not produce any results. I believe coming into the season ahead with our new roster that we'll be able to find success again and put Australian CS back on the radar."
It's a season that ended poorly for the squad but with plenty to look forward to following a well-earned player break.
A player break that began with a horrific bombshell; their organisation Order, whom they joined weeks earlier, entered voluntary administration, leaving their future support up in the air.
It wasn't how aliStair envisioned a return to Counter-Strike after the player break.
"I think it was sudden for everyone at Order.
"We were quite shocked at first and hearing the news just before our first RMR open qualifier was definitely crazy timing for it all to go down."
But in classic aliStair fashion, optimism is key; and while it's a sure setback in the interim, he sees the future of the squad in his and his teammates' hands.
"As time went on we slowly realised we'll be okay as long as we stick together as a team and focus on winning in Australia. The rest should take care of itself as long as we focus on the tournaments and competition."
---
Grayhound make their "official" return to the server against paiN Gaming at 3:30pm AEST today. Keep up to date with everything ESL Challenger Melbourne via our ultimate coverage hub.