It can't be sugar coated; OG's performance at ESL Challenger Melbourne was disappointing, especially following a stand-out finish at BLAST Fall Groups.
Expectations for the world number eight squad grew tenfold after flipping the Counter-Strike script in Copenhagen. A slow start on day one saw OG facing the likes of Major champions FaZe Clan and home heroes Astralis in a deadly gauntlet.
A gauntlet that they navigated with great success — defeating all three opponents back-to-back-to-back.
Newest OG member Abdul "degster" Gasanov hadn't set any team expectations after joining the European squad, but had to admit he was happy following their BLAST run.
"I put my own expectations on myself when I joined the team, but at BLAST we did a great job," said degster to Snowball Esports.
"Even after the first bad day, we still won the last three best-of-three matches. I was not thinking where we should be at the end of the tournament; just about doing all that we could and playing our game.
"I think the result at BLAST was super good for us this early. As I remember no other team did the same run in a BLAST tournament."
So when push came to shove and analysts began predicting the outcome of Australia's first offline event in three years, the consensus was clear — OG were in a league of their own.
But, in the end, that wasn't the case.
OG were pushed to their limits by surprise packets Wings Up, then fell to the Chinese squad in the decider best-of-three.
"We lost it because we didn't hit shots or communicate on our level," degster said of the opening match.
"I think every single time when you play against a Chinese team it's always something different, and something that we [needed] to understand is that they weren't going to play our style of CS."
What certainly didn't help was OG's state of preparation in the week leading up to the Melbourne event. Degster explained: "I'm not going to lie here — we didn't have any preparation for the tournament [in Melbourne].
"We didn't have any PCs with us, so it felt super weird in our first game against Wings Up. We normally have one to three hours of practice before [each game] but it feels weird to just sit down and play straight away."
Degster is also still adjusting to life in OG, and under the guise of Nemanja "nexa" Isakovic and his unique approach to the game, degster admits it's a lot different to past experiences.
"I think right now, most other captains are trying to get some space for their team, he said.
"With nexa, he's still doing that but in a different way. He is trying to use me in different ways and better ways than I think it was before in my career.
"There is a big question as to how much time I will need to get back to the level where I can destroy everyone.
These two tournaments after the player break showed me that I need to put more of my identity into our game.

Abdul "degster" Gasanov
"After Melbourne we will have time and rest and work ahead of the RMR and the Major. I will put in as much work as I can, and we will make sure that we will play in our style and win every game."
With their Melbourne adventure behind them, OG focus turns to the EU RMR for the Rio Major. The previous iteration of OG fell well short at the PGL Antwerp Major EU RMR, where they were knocked out by Eternal Fire.
The loss forced major changes to be made at OG, with this Major cycle the first for the newest core of degster, Maciej "F1KU" Miklas and Adam "NEOFRAG" Zouhar.
The RMR is degster's main target for 2022. "Right now at this moment I am thinking we need to qualify for the Major. I never put any expectations that we could win the Major. I feel you need to win a Major first and understand how it works to have that expectation.
"It's also a bad idea to put these expectations inside of the team, otherwise if you make a mistake, you'll see toxicity or negativity and it's super important to keep communication positive.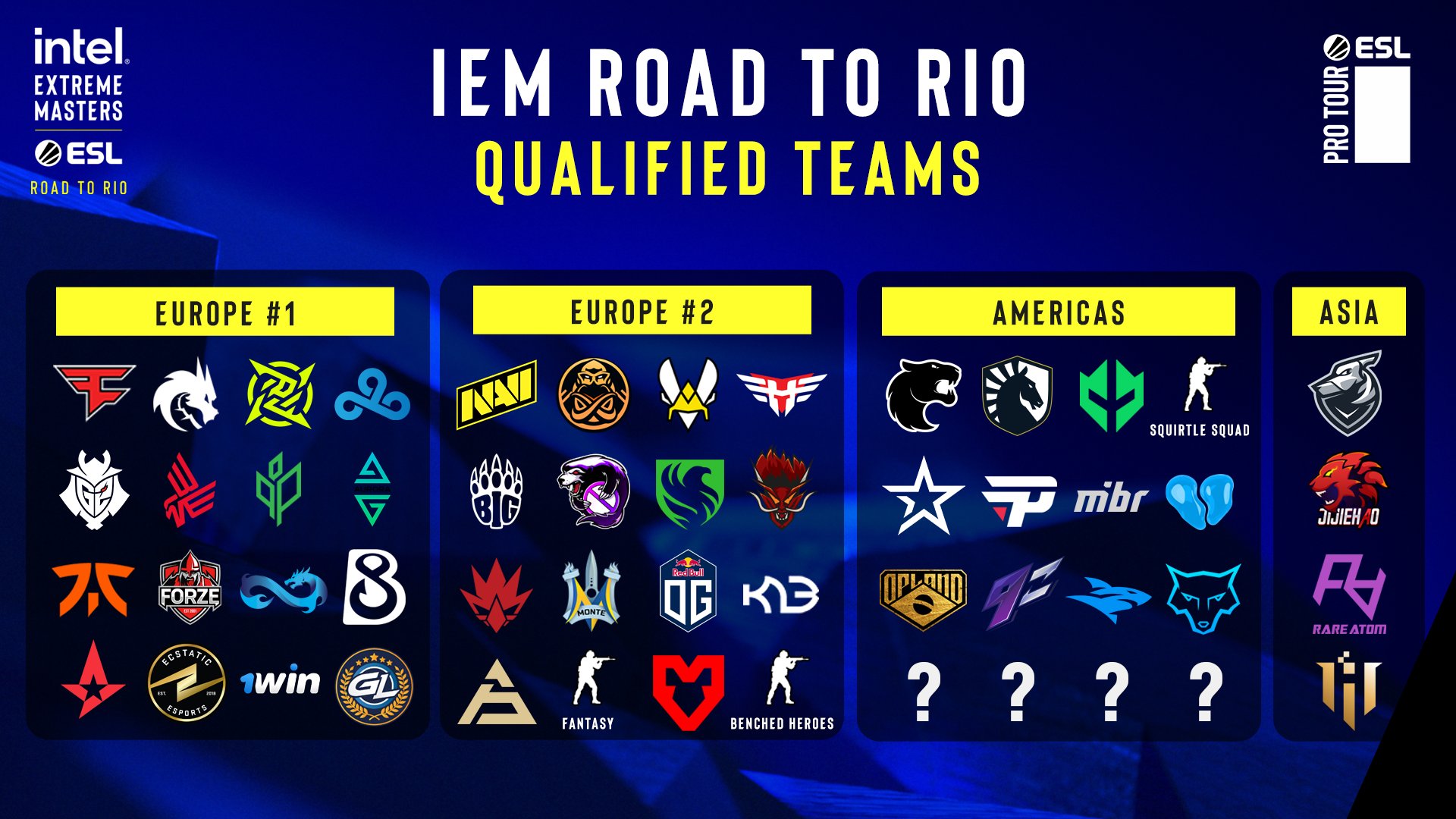 "I think the best expectation I can set is about myself, and I need to work on my game as much as I can, to be on the same level as the top players and consistently.
"After that, I need to realise and hope that my level will be enough to win, and if not, where should I improve myself.
"I am working on every single tournament step by step, it's better that way."
Outside of the CS:GO, OG have enjoyed their stay Down Under, and are keen as to return to a future event in Australia — whenever that may be.
"The two things I would change for next event? I now realise the impact of the jetlag, for one," laughed degster.
"The other is that we have better access to PCs and warmup and practice. This is the first time I have been to an event and not had much [pre-game] preparation — it's super important for us."
---
It's not an easy road ahead for any European side throughout the Major qualification process. OG will be contesting with the likes of Natus Vincere, Vitality, Heroic and Aussie Chris "dexter" Nong's MOUZ.
The European RMR begins October 4.