As the saying goes, the lone wolf dies but the pack survives. But the Vertex Wolfpack did more than just survive at the Fortress OCE Masters over the weekend–they thrived in the atmosphere and the moment, and it paid dividends.
Never had a Vertex line-up defeated the Grayhound core in a map, let alone a series–an 18-0 record favouring the Renegades-Order-Grayhound group dating back to 2020.
But they did more than just defeat them in Sunday's BLAST Showdown qualifier. Bouncing back from a slow start on Dust 2, the Wolfpack laid on an absolute hammering on their CT half of Mirage–a 14-1 hammering to be exact–with Vertex running away with the series 2-1 on Nuke.
Christian "ADDICT" Pendleton and the Vertex squad were actually expecting Nuke in the second map, and speaking to Snowball Esports following the series, he expressed shock at both the veto and the outcome.
"We didn't expect them to pick Mirage, actually. We thought they'd take Nuke first and play to their strengths, while we hadn't even scrimmed Nuke once. Like, Forleks has never played the A rafters bombsite at all, but man he beasted it today.
"For Mirage, starting CT was important for us for sure after we dropped Dust 2. We changed a few spots to accommodate for Forleks, we've had a couple scrims with it and we were feeling good about the map coming in. To implement everything we've practiced into a live match, especially against Grayhound—it was a great test for us."
Jordan "pz" White was nigh unstoppable on Vertex's monstrous CT run. The AWPer landed 29 kills in the 16-5 drubbing, with 13 of them with the sniper rifle.
But ADDICT was quick to point out that, while pz was "a god-damn beast", it was Toby "BRACE" Barnes pulling the strings.
"I just have to give a whole lot of props to Toby," ADDICT said. "Every single round he had something to say, something to input. Whether it was mid-round, freeze-time, post-round, tac pause — he would give ideas constantly to all of us.
"He really absolutely carried that map and really the series. He never gives up and always has something to say, even in maps like Dust 2 where we struggled. It's truly amazing playing with him, a lot of us have never had someone like Toby in a team before."
Grayhound put their own hurt on Vertex in that Dust 2 opener with a 12-3 CT half, but the Wolfpack knuckled down in the second half to make it competitive.
Their never-say-die attitude is one shared with many OCE rosters, but to ADDICT it really is Vertex's strength. "Our biggest strength as a team has always been our mental fortitude. It's always felt easy for us to reset after a map, to stay positive no matter what."
From qualifiers to the event victory, Vertex proved they aren't messing around this season. Across the entirety of the event the Wolfpack took down Encore, Rooster and Grayhound to book their spot at the Showdown in October.
It hasn't been the easiest of starts to the season for ADDICT or Vertex, with many doubting the squads potential after losing both Declan "Vexite" Portelli and Matthew "Valiance" Hartrick, so claiming victory in the Alienware Arena was pure vindication for ADDICT.
"The past two months honestly have been rough. We had our coach Peter "BL1TZ" Athanasatos fill in for us but he wasn't our permanent fifth. We were trying to look for full-time replacements through trials and we came up with Forleks, who has been an absolute beast."
Marvin "Forleks" Tran has been lights-out at both Arena Esports and Vertex, impressive given his limited time with the line-up and with minimal offline experience.
"In every single game he has been fragging out. We believe he's going to be the next big player, so we took a chance on him because we could afford to," ADDICT explains.
"So with all that said, our expectations [for BLAST] were really low. We had three days of scrims heading into this event, our focus was just to beat Rooster–they put up a great fight on Vertigo which we didn't expect at all, so props to them–then have a bit of fun against likely Grayhound."
It's been a remarkable September for the Wolfpack, which began in the Rod Laver Arena at ESL Challenger Melbourne. While their tenure on-stage was short, with losses to Brazilian squad Imperial and compatriots Grayhound, the experience is something ADDICT is still coming to terms with.
"I probably have played one offline event in Auckland with like, three teams, and winning that was barely an achievement, he said. "But to come to DreamHack and play the likes of Gabriel "FalleN" Toledo and Fernando "fer" Alvarenga on the big stage with a massive crowd…words can't describe the euphoria we felt out there.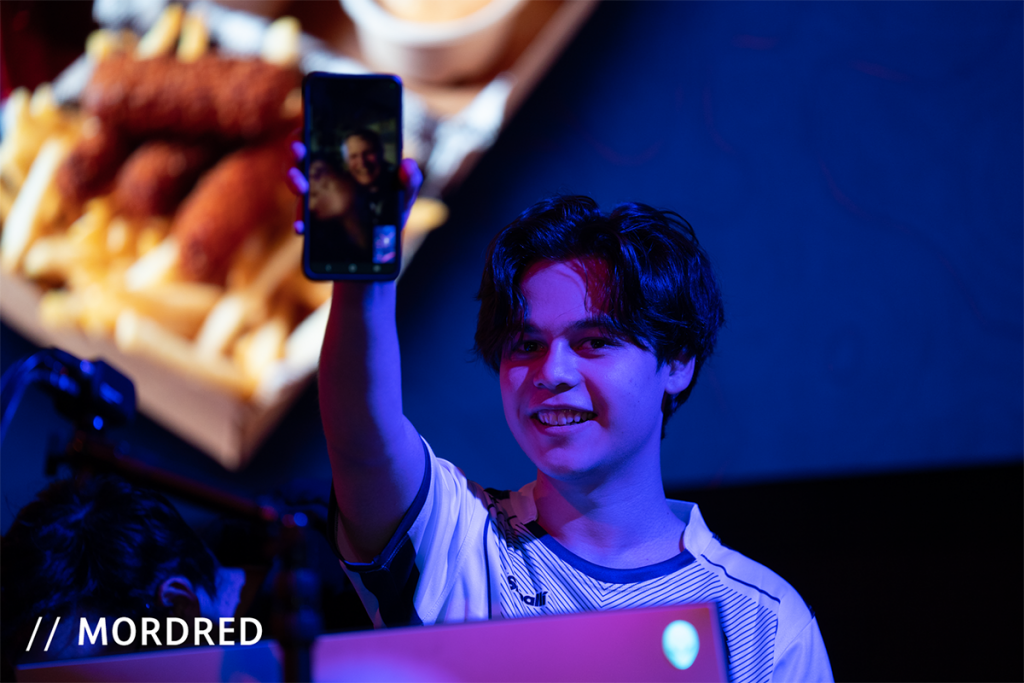 "Every single CS:GO player that picks up the game—from casuals starting out watching the game, to pros with thousands of hours—everyone wants to be on the stage and have the crowd cheer for you. We are living the dream, and I'm still speechless to this day in describing how good it felt and how lucky we were to have that opportunity.
"This team especially got really, really good at the start and throughout COVID but we never had these LAN opportunities. Plenty of finals, sure, but they would all be online, so I'm just happy that all of us can come back and finally live the dream on LAN."
The dream-made-reality continues for Vertex, who will make their second international trip in October for the BLAST Fall Showdown. With titans like Vitality, Heroic and Complexity waiting in the wings, ADDICT's expectations remain low–but in a positive way.
"To be honest, our expectations for the whole BLAST circuit was not to get 16-0'd by Grayhound," ADDICT laughs.
"Now that we've made it, I'm just looking forward to having time to practice as five and scrim against the best teams in Europe. We're really happy with whatever."
The BLAST Fall Showdown kicks off in mid-October.