The long-awaited Rio Major is now just weeks away, and this weekend, APAC's two representatives for the pinnacle CS:GO tournament will be determined at PAX Australia. Who will emerge as Contenders for the greatest show in esports?
---
JiJieHao stun Rare Atom in eliminator

IHC

2-0 GH, secure back-to-back Majors
Grayhound go long, defeat JiJieHao to join Mongols
---
They didn't make it easy for the fans watching, but hometown heroes Grayhound came back to defeat China's Rare Atom 2-1 (16-9, 2-16, 19-17) to book a qualifying final spot tomorrow.
With an odd veto from Rare Atom, which featured an Inferno pick–the Hounds' best map–and Ancient–a map they've barely touched–Grayhound were on hi alert from the get go.
The Oceanic squad eased through Inferno, which included a brilliant 8-2 T half with zero full buys lost, but got utterly outplayed on Ancient 16-2 by the Chinese squad.
Rare Atom kept the pressure up on Vertigo in the decider, and at one point threatened to run away with the series at 15-13.
But an insane clutch from Alistair "aliStair" Johnston reset the economy, forcing overtime.
aliStair would be required once more to hold off Rare Atom, with Kiwi Simon "Sico" Williams clutching out the final round of OT1 to put Vertigo away 19-17.
In the opening series of the day, JiJieHao International threatened a boilover against RMR favourites IHC Esports, but the Mongolian squad rallied around new AWPer Tuvshintugs "ANNIHILATION" Nyamdorj to hold off JiJieHao 16-13.
IHC wouldn't let the Middle Eastern qualifiers back into the series on Nuke, decimating the squad 16-4 and sending them into the eliminator.
Grayhound will take on IHC for the first Contenders spot at the Rio Major today — an identical rematch of the upper bracket at the Antwerp RMR qualifier — while Rare Atom and JiJieHao face elimination first up.
We're covering everything IEM Rio APAC RMR — schedule, streams, results and more.
IEM Rio APAC RMR Streams
The IEM Rio APAC RMR streams live on Twitch. Missed the action? Spoiler-free VODs of the broadcast are available on the Twitch channel immediately following the conclusion of the matchday.
ESL CS:GO F — Primary Stream
IEM Rio APAC RMR Schedule & Results
The IEM Rio APAC RMR is a four-team double elimination bracket.
The winner of the upper bracket final qualifies as the top seed to the Rio Major Contenders Stage, while the winner of the qualifying final qualifies as the low seed.
All match times are posted in Australian Eastern Daylight Savings time (AEDT).
IEM Rio APAC RMR Schedule
| | | |
| --- | --- | --- |
| Match | Teams | Time (AEDT) |
| Friday, Oct 7 | – | – |
| Opening Match 1 | IHC 2-0 JiJieHao | 11am |
| Opening Match 2 | Grayhound 2-1 Rare Atom | 2:30pm |
| Saturday, Oct 8 | – | – |
| Lower Bracket Final | JiJieHao 2-1 Rare Atom | 11am |
| Upper Bracket Final | Grayhound 0-2 IHC | 2:30pm |
| Sunday, Oct 9 | – | – |
| Qualifying Final | JiJieHao 0-2 Grayhound | 1pm |
IEM Rio APAC RMR Squads
| | | | | | |
| --- | --- | --- | --- | --- | --- |
| Team | Squad | | | | |
| IHC Esports | bLitz | Techno4k | kabal | sk0R | Annihilation |
| Grayhound Gaming | Sico | INS | aliStair | Liazz | Vexite |
| Rare Atom | advent | kaze | JamYoung | Mercury | Moseyuh |
| JiJieHao International | meztal | MOREE | BluePho3nix | facecrack | DavCost |
IEM Rio APAC RMR — Event Preview (October 5)
What a bumper month it's been for Oceanic Counter-Strike–and there's still one massive event left.
The previous five weeks have kept Aussie CS:GO fans well fed, with ESL Challenger at DreamHack, the Fortress OCE Masters, BrisVegas Spring and Clash of Rivals all huge successes. This weekend, it's all wrapped up with the IEM Road to Rio APAC RMR.
That's right: the four APAC squads that emerged from their respective qualifiers will go head-to-head at PAX Australia, held in the Melbourne Convention and Exhibition Centre. For two of them, Major glory awaits in Rio later this month via the Contenders Stage.
The big question: will IHC and Grayhound retain their Contender status from Antwerp, or will they be dethroned by a new challenger? Snowball Esports will be on-site and bringing you live coverage of the APAC RMR as it happens.
Grayhound & IHC — The Reigning Contenders
Never in APAC RMR history has the OCE number one squad come in with so many question marks.
There's no doubt Grayhound remain Oceania's best but it hasn't been smooth sailing for the PGL Antwerp Contenders over the past month.
It wasn't so easy for the 'Hounds as they navigated the OCE Closed Qualifier, dropping Vertigo twice to Encore across the two series they each played. Nevertheless, Josh "INS" Potter's crew emerged victorious and stamped their authority once more over Oceania.
Outside of the server, it's been far from smooth sailing for the 'Hounds. Their RMR qualification came about a week after Order shut it's doors–a home they knew for all of two months following their move from Renegades in June.
Adding to their woes, the 'Hounds missed out on a major international opportunity at Fortress OCE Masters, dropping to Vertex in the grand final.
However, with Declan "Vexite" Portelli boosting GH's firepower and given the experience of the Oceanic roster, the 'Hounds are firm favourites to make it to Rio.
Antwerp surprise package IHC Esports also make a return to the APAC RMR, and will be gunning for back-to-back Major appearances when they take to the sever on Friday.
In the Antwerp APAC RMR, IHC were more than impressive, defeating TYLOO and Renegades without dropping a map on their way to a 1-3 finish at the Belgian Major.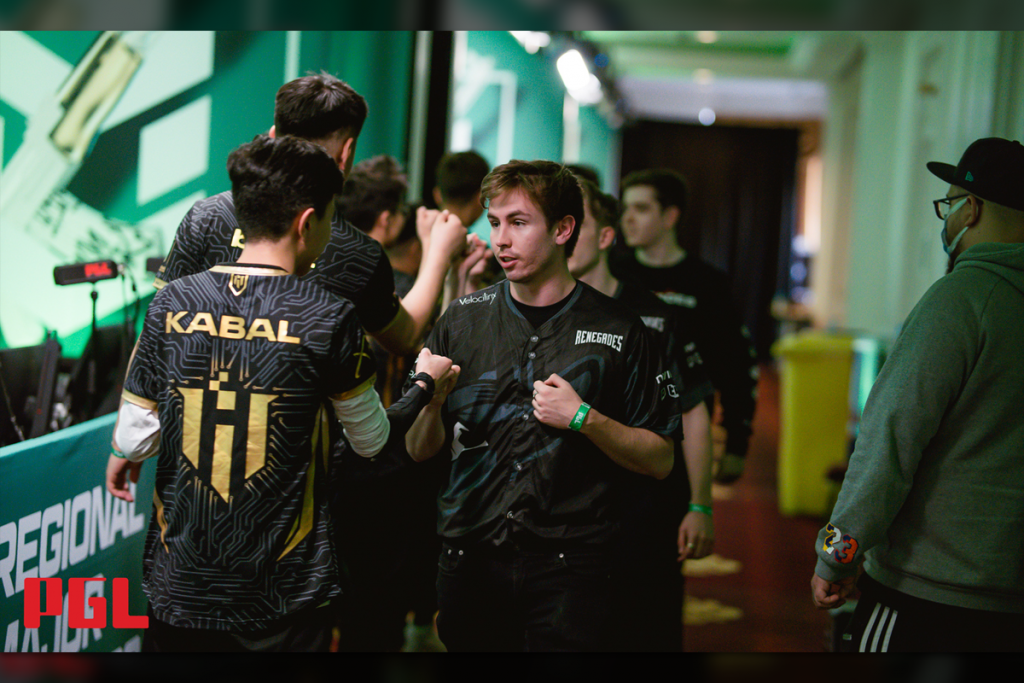 The Mongolian squad welcomed sniper Tuvshintugs "Annihilation" Nyamdorj in July and have since torn up the wider APAC region; a 5-1 record at ESL Challenger APAC Season 42 and a second place finish at the 5E Arena Asia Cup followed.
IHC were far too good at the Asian Qualifier for the RMR, putting NKT to the sword in the winner's bracket 2-0 (16-11, 16-0), and while NKT stepped up in the final, IHC escaped to book their Melbourne tickets.
Rare Atom & JiJieHao International — Underdogs Rising
RMR/Minor staples TYLOO are shock absentees from PAX Australia this weekend, with the Chinese powerhouse falling in straight sets to Lynn Vision and Wings Up Gaming at an incredibly competitive Chinese Qualifier in August.
Instead, it's Rare Atom who represent China at the RMR this weekend, defeating Lynn Vision 2-0 (16-10, 16-10) behind a monstrous performance from Malaysian AWPer Andrew "Kaze" Khong in the grand final to book their tickets to Melbourne.
Rare Atom aren't without pedigree of their own. Led by veteran captain Zhuo "advent" Liang, RA shocked the ESL Challenger Valencia stage with a top four finish, which included a competitive series against Outsiders.
Not to be forgotten, 21-year-old Yi "JamYoung" Yang has been one of the region's standouts since he entered the scene in 2019, and is hunting for his first Major appearance.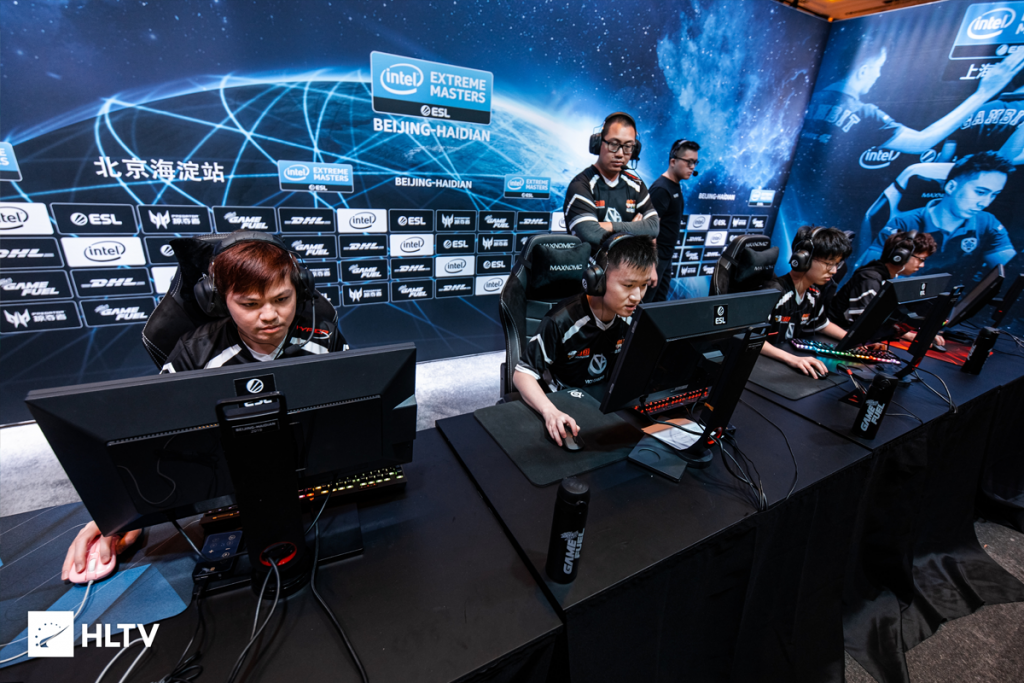 Middle-East Qualifiers JiJieHao International enter the RMR as heavy underdogs in what will be their debut offline appearance.
JiJieHao took down NASR Esports twice in the MENA Qualifiers and have tried their hand in numerous ESEA Cash Cups, garnering experience against tier two and three squads from South Europe.
Those unfamiliar with the squad may recognise former forZe rifler Dmitriy "facecrack" Alekseyev or six-time Major attendee Vadim "DavCost" Vasilyev, but keep an eye on the Israeli core.
In particular, keep an eye out for rifler Maoz "BluePho3nix" Paz, who has been stellar for the JiJieHao outfit in 2022 posting a consistent 1.21 rating in maps played.