The season has officially begun for League of Legends esports with the two-day Season 2023 Kickoff event where Regional Leagues are currently facing off, but Riot have today released more details surrounding the format and locations for both MSI & Worlds.
The Mid-Season Invitational (MSI) will be held in London this year. Thirteen teams from around the world will compete for the title of MSI Champion. In addition to the new location, the tournament format has also changed.
MSI is expanding to include more teams this year, going from 11 to 13, and will now have two double-elimination stages: the Play-In Stage and the Bracket Stage.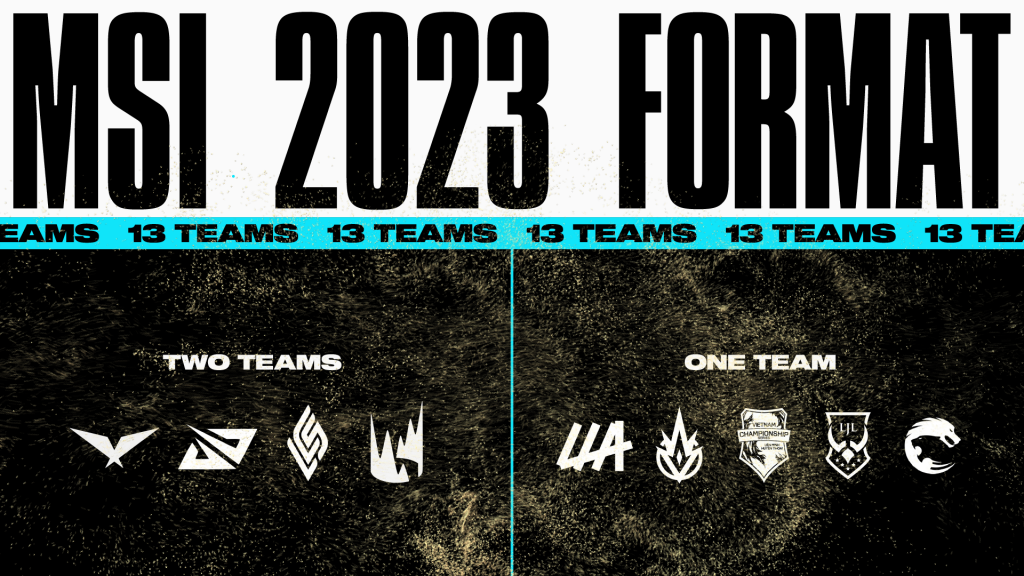 The Play-Ins will feature eight teams: the second seed team from LEC, LCS and LPL, and first seed team from LLA, CBLOL, PCS, VCS, and LJL. These teams will be drawn into two groups of four to compete in best-of-three, double elimination matches. The winners of each group and the winner of a last chance qualification match between the two lower bracket winners, will move on to the Bracket Stage.
The Bracket Stage will see eight teams face off in a double elimination, best-of-five bracket. This will include the three winners of Play-Ins, along with LEC 1, LCS 1, LPL 1, LCK 1, and LCK 2 as a wildcard this year.
Riot say the revamped format for MSI is an "opportunity for fans to evaluate the relative strength of teams and regions at the midway point of the season."
As for the World Championship? After five years, the esports' pinnacle event returns to Korea — home to the reigning world champions DRX.
This year, Worlds will feature an all-new format, with 22 teams invited to compete in three stages: Play-Ins, Stage 2 (official name still pending) and Knockouts.
In addition, the tournament will be preceded by an exciting new qualification stage: the Worlds Qualifying Series (WQS), which will pit the fourth seed teams from both the LEC and LCS against each other for a chance to make it to the Worlds Play-in stage.
The biggest change for Worlds in 2023 is the Play-In stage, which is now a pair of four-team double elimination brackets made up of best of threes. Two teams from the Play-In stage will join the 14 teams already pre-qualified for Stage 2.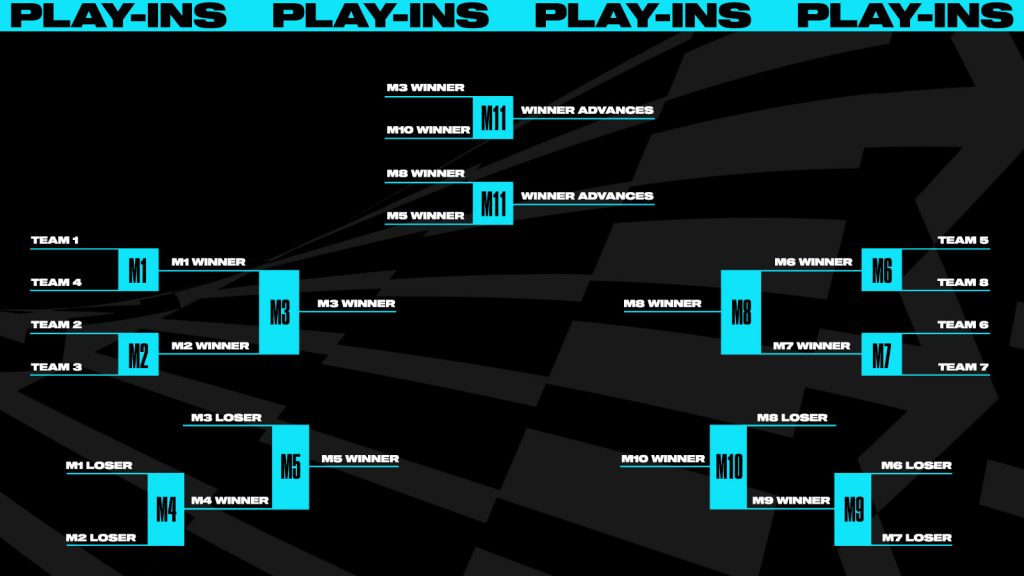 Stage 2 features a five-round Swiss format in which teams with the same win-loss record will face each other until they either reach three wins and progress, or three losses and be eliminated. Teams will be randomly paired against teams from different regions.
Matches that will eliminate or progress a team will be best of three, and all other matches will be best-of-one. The Knockout stage should be quite familiar to League esports fans with a eight team single elimination bracket.
According to Riot, this updated format encourages more cross regional competition, as well as heightened stakes on every match-up, while also reducing the number of elimination matches in the earlier stages.
As mentioned in their minor region merger in November, the LCO will no longer receive a direct pathway to MSI or Worlds, instead joining the PCS playoffs.
From there, our Aussie reps will need to battle their way past the best in South-East Asia if they want to make it to the international stage.
---
Let us know what you think of the new format for Worlds and MSI on Twitter @snowballesports.
For more detailed info, check out the official post at lolesports.com