After an exciting opening at Spa-Francorchamps yesterday, it was time to do it all again as round two of ESL R1 kicked off at the IEM Expo in Katowice.
The Hockenheimring was the battleground as Aussie Josh Rogers aimed to improve on his fourth place finish yesterday, while compatriot Dayne Warren would try to make amends for his mistake at Spa.
Porsche Coanda implemented the same strategy as round one when entering their driver nominations; Dayne Warren would once again race in the second quarter-final, while Josh Rogers would race in the last quarter-final.
Warren went two from two in qualifying for the season so far, securing pole with a 1:36.307, 65 thousandths clear of R8G Esports' Erhan Jajovski.
A fast start from Warren meant he was well clear of the Jajovski into the NordKurve for the first time. By the end of the first lap, Warren was a second clear of the R8G driver.
It was a controlled drive for Warren, winning by one and a half seconds over Jajovski. Post race, Warren said, "After yesterday, this feels pretty good. A long day ahead but such a good way to get started."
Rogers opened his account at the Hockenheimring with a 1:36.395, which was good enough for second on the grid — half a tenth off pole sitter Team Redline's Kevin Siggy.
A slow start for Rogers put him under pressure from William's Esports driver Daire McCormack. McCormack out braking himself on the inside of Rogers into turn two meant the Porsche driver could cut back on the exit of the corner to take back second place.
A mistake from Kevin Siggy on lap six brought the Aussie right up to the back bumper of the Redline BMW. Using the slipstream through the Parabolika on lap seven set Rogers up for a beautiful late braking move on Siggy into the turn six hairpin.
From that point on, Rogers checked out in the lead, pulling out a three second lead and securing another quarter-final victory. In a post race interview, Rogers stated, "Obviously a fantastic result, the start wasn't really ideal, didn't get off the line too well. We started hunting down Kevin, I think my tyres hung on a little bit better. After that it was smooth sailing, keep everything clean and make no mistakes.
It was Dayne Warren up next once again for his first semi-final appearance this season.
Warren produced another 1:36.3 in qualifying, only a tenth off Team Redline's Jeffery Rietveld, but only sixth on the grid in what became an insanely close session with five drivers all doing 1:36.2's.
A bad start for Erhan Jajovski from second on the grid set off a chain of events heading into NordKurve for the first time. Warren ended up on the inside of the R8G driver through the first corner, taking too much of the kerb resulting in the rear of the Porsche breaking loose from underneath Warren into a spin.
A recovery drive over the remainder of the race was hindered with a drive through penalty for track limits which meant Warren would finish 12th.
All Aussie hope was once again left in the hands of Joshua Rogers. Qualifying in semi-final 2 went to plan for Rogers with a 1:36.217 putting himself on pole position six hundredths over long time rival, Maximilian Benecke.
A much better start for Rogers compared to his quarter-final resulted in no threat from Benecke into the NordKurve. By the end of lap one, it was a six tenth of a second gap between the Porsche and Benecke.
It was a commanding drive over the entire race from Rogers, pulling out a four second lead by it's conclusion. In an interview after the race, Rogers said "It was a fantastic race: we got the jump initially, and from there it was just a matter of trying to keep the tyres cool and continue pulling a gap."
It was time for the final once again for Joshua Rogers. In qualifying, he was only two thousandths slower than his pole time in his semi-final. The 1:36.219 was pole position once again for the Porsche driver by 35 thousandths of a second over MOUZ's Moritz Lohner.
Another clean start for Rogers meant he led into the NordKurve once again. He continued pushing through the first lap, pulling a seven tenth lead over Lohner.
It was a race filled with pressure from Lohner. The MOUZ driver keeping the gap within half a second for a majority of the race but the Aussie held on for his first ESL R1 round victory.
An emotional Rogers said afterwards, "I'm ecstatic really. It was insane, Moritz (Lohner) really put the heat on, basically the whole way through we were matching lap times."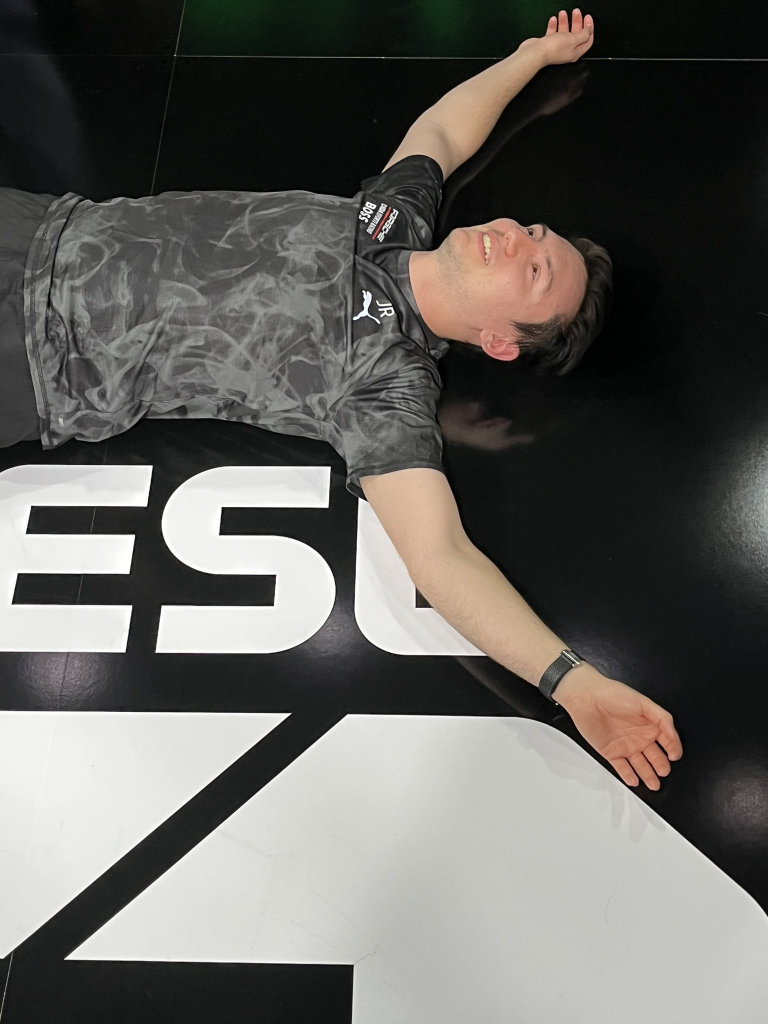 ESL R1 returns for round three in a month's time on March 10 — the first round to take place entirely online.