Time flies when you're having fun. It's year number seven in professional Counter-Strike for 21-year-old Jared "HaZR" O'Bree, who reached new heights in 2022 on Encore.
But as the off-season came to a close, HaZR made a move across to close rivals Vertex — breaking apart from a core he had spent the better part of three years with.
And for added pressure, one of the Wolfpack's first matches of the season came against HaZR's old squad in one of the most important qualifiers in Oceania — the OCE Q for the BLAST Paris Major APAC RMR.
"I definitely went into that game with nerves," HaZR tells Snowball Esports.
"I haven't really had this feeling of playing against a team that you were just in for over three years.
"It felt weird for sure, but it was much needed just to get that out of the way."
It was a swift loss for Vertex, with Encore stringing together the first eight rounds on their way to a 16-7 win, forcing the Wolfpack into the lower bracket — and a loss away from missing the Ulaanbaatar RMR.
But Vertex weren't giving up that easily, rebounding against eLEMONators and booking a meet against fellow wolf-based organisation Antic Esports.
Antic have been on the rise over the past 12 months, which included a top eight finish at ESL ANZ Champs and a top four finish at LPL Pro. They dispatched of their open bracket opponents with ease, and now against Vertex, they stepped up.
Antic shocked Vertex on Vertigo — arguably the Wolfpack's strongest map — and it wasn't particularly close. Antic went 8-0 on their CT side, completely shutting out Vertex and leaving them a map loss away from elimination.
It was a result HaZR was expecting as Vertex worked through a transition period with the squad.
"I think Antic are sharp individuals and they've been beating most teams around their level," he said.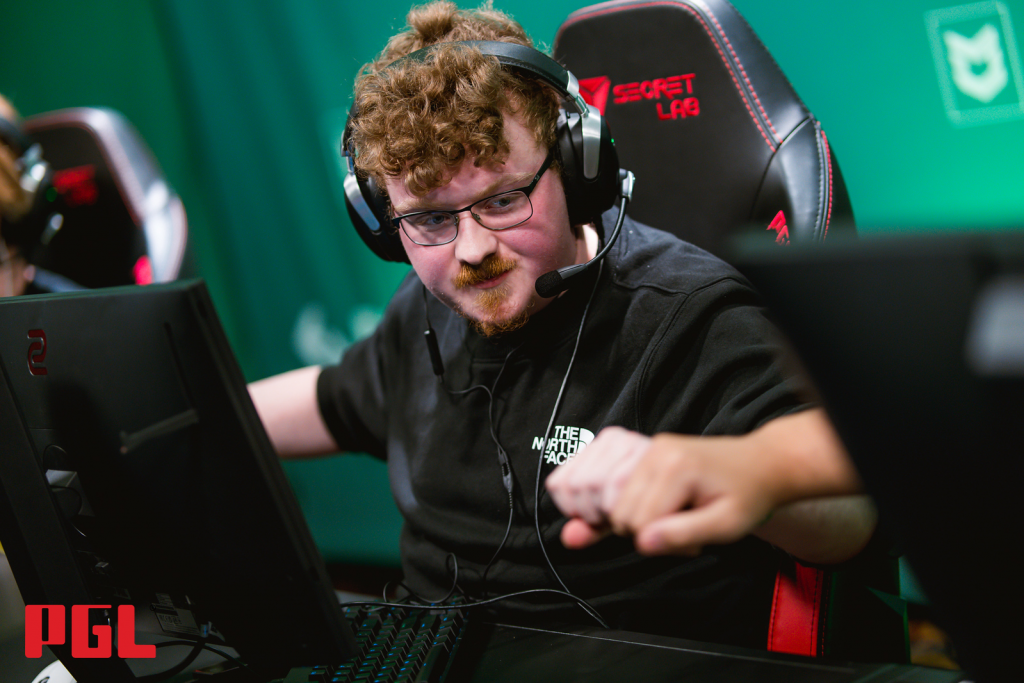 "It will be good to see how they progress. [For us] we're still getting used to playing together as a squad so there's going to be maps like that for sure."
Vertex bounded back on Overpass 16-9, led by HaZR (25-13, 1.69 rating), with the squad ultimately emerging victorious on Inferno 16-8.
"We did very well to come back into the second and third maps with clear minds," elaborated HaZR, who bounced back from the horror stat line on Vertigo to go +18 over the series.
With the win, Vertex would reach the lower bracket qualifier — a rematch against his old squad in Encore.
This time, Vertex were far more prepared; an 8-1 Vertigo T side, followed by another perfect T side on Mirage — and the Wolfpack booked their tickets to Mongolia.
Christian "ADDICT" Pendleton was by far and away the server's MVP, but Vertex captain Toby "BRACE" Barnes contributed heavily in the opening map win.
BRACE has been a shining light for the Vertex outfit — and HaZR is revelling in playing under the experienced captain.
"Toby does a lot for us, I like his vision for the team," HaZR said.
With the short time I've been with the team it feels like a very friendly environment and we're all moving towards a goal together. There is a good future ahead."
From a mental point of view, HaZR is in a different mindset to that of late 2022 after his return home from his European adventures.
While experience in Counter-Strike's superior region is an achievement unto itself, the Encore team arrived back in Australia with little to show in results.
"After we bombed out of a couple qualifiers in a row I was really down mentally, I decided to take a little step back from the team and evaluate some things in life because I just wasn't happy," said HaZR.
"I don't think we really reached the level we thought we could.
"The overall experience was great just being there for the first time but it definitely was sad [that] we didn't win much. I guess it kind of can be expected jumping into tier one CS for the first time."
The longer-than-expected off-season came about, and HaZR had received an offer from the Wolfpack. To him, this was the change he felt he needed to make.
"A little while after that I was thinking about coming back to the team when I got approached by Vertex and my gut was telling me it was the best option," he said.
I'd love to make the solo move [overseas] one day. I believe I'm capable of making such a move. I've got a lot of room to grow, that's for sure.

Jared 'HaZR' O'Bree, Vertex
Grayhound remain the sentinels to the crown of Oceanic CS:GO, but even with their win and RMR qualification secured, Vertex don't look like a clear number two just yet.
The squad are yet to face the 'Hounds this season, while 2022's clear runner-ups Rooster were forced to miss the RMR qualifier as they are preparing for their ESL Pro League campaign — their first international event.
And that's not including the rest of the Oceanic scene, who are eager for a piece of the pie.
"There are a lot of roster changes going on around the scene at the moment," said HaZR. "It'll be interesting to see what teams become of it."
"For me, a lot of the goals remain the same for 2023. I want to be qualifying for as many events as possible and just getting over to Europe in general.
"I have felt my form the past year hasn't been as good as it can be so I definitely want to get back up there as well. I do feel like I'm already on the way though."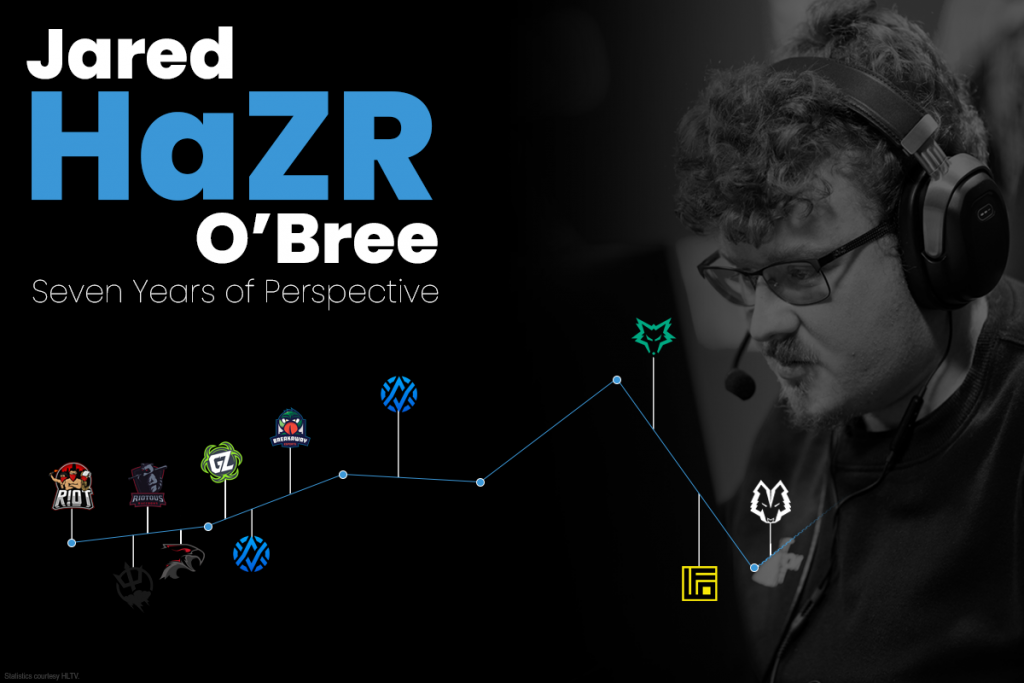 The APAC RMR in Mongolia later in April will once more see two squads progress to a Major Challenger Stage — but this time, there's a twist.
By popular demand, the event will see eight teams contest for Paris instead of four, and all eight can stake a claim for a spot at CS:GO's next premier event.
For Vertex and HaZR, every match from here will only feed their hunger to return overseas once more.
"I can't really say a specific thing that we're working on really, as we're pretty much a new team," HaZR said.
"We get stronger the more we play so we need as many official matches as we can get."
---
The BLAST Paris Major APAC RMR begins April 4 in Ulaanbaatar, Mongolia. Keep up with HaZR and Vertex's Road to Paris on Twitter.