Australia's first Apex Legends LAN is coming to Melbourne, streamed live next weekend from The Game Expo (TGX) at the Melbourne Exhibition Centre.
The Apex Legends Creator Showdown is a fundraising event that will feature 60 of Australia's biggest content creators. They'll be facing off in the battle royale title during TGX which will take place on March 11-12.
This is the first Apex event on this scale to take place within Australia.
As domestic COVID restrictions continue to relax, the stars have finally aligned and brought this event to life.
All stops have been pulled to make this a reality, with 60 Mwave powered gaming PCs set to be used on the day. Additional hardware and peripherals have been provided by AOC Monitors and Steelseries.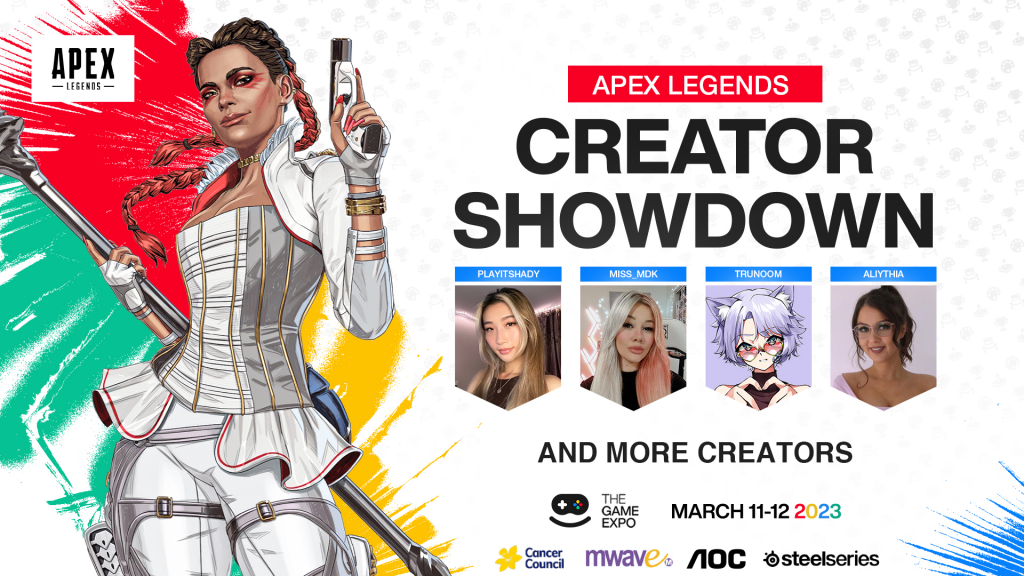 The event is held in partnership with the Cancer Council and will raise donations on their behalf, with EA themselves standing in solidarity to the cause.
The broadcast will be manned by top-tier homegrown talent such as HazDaddySlim. Dedicated Apex caster im_b_rad stands by his side, and viewers will be able to tune into the action anywhere in the world, streamed live on his Twitch channel.
For any Melbourne locals, or anyone keen for a weekend away, the matches can be caught live at TGX — held inside the Melbourne Exhibition Centre.
While celebrating a love for gaming in all shapes and sizes, from tabletop to indie devs to esports tournaments, there'll be plenty to do for everyone.
Bit by bit, Aussie gaming events are creeping back. With such an impressive setup and cause, this massive Apex LAN will be quite the sight to behold.
Keep an eye out on im_b_rad's Twitch channel next weekend for the live show.
Got the DreamHack jitters? This massive LAN and expo could be just the thing to tide you over until the end of next month.
More information about The Game Expo can be found on their website.