The BLAST 2023 Major in Paris has wrapped up following an array of upsets, underdog runs, and heartache—and our APAC reps weren't immune from the lot.
Mathieu "Zywoo" Herbaut now has a CS:GO Major to his name, while Peter "dupreeh" Ramussen will finish as the most decorated Major champion with five titles under his belt.
Overall, the event put the current state of the game on display, perhaps revealing why an open-circuit format for Counter-Strike can be beneficial or that there is more work to be done in terms of event formats and seeding.
Nonetheless, 24 squads can say they are etched into one of CS:GO's defining moments—for better or worse.
To bring things a bit closer to home, Asia-Pacific has had representation at most of the Majors, ranging from short stints and appearances up to a semi-final finish from the then-Renegades lineup in 2019.
Although the Aussies and APAC as a whole did not reach the same heights as they once have, we were out in force for the BLAST Major with representatives across four squads and an honorary Aussie who did us proudly.
Grayhound, Dexter's MOUZ, and TheMongolz all saw an early exit to the event in the Challenger Stage, while Justin "jks" Savage at least made it into the Legends Stage with G2 before they were too eliminated. Former Renegade, Joakim "Jkaem" Myrbostad was able to reach the semi-finals with his new squad Apeks.
Let's break down how things unfolded.
Pick'ems = F***ed: Hearts = Broken.
Grayhound kicked off its campaign in the Challenger Stage against FORZE. The boys put fear into the hearts of fans at home with a slow start that left them finishing the first half of Mirage down 3-12. It was a lights-out performance from Alistair "aliStair" Johnston that saw the game be flipped on its head and allowed Grayhound to claw back to take the game 16-14.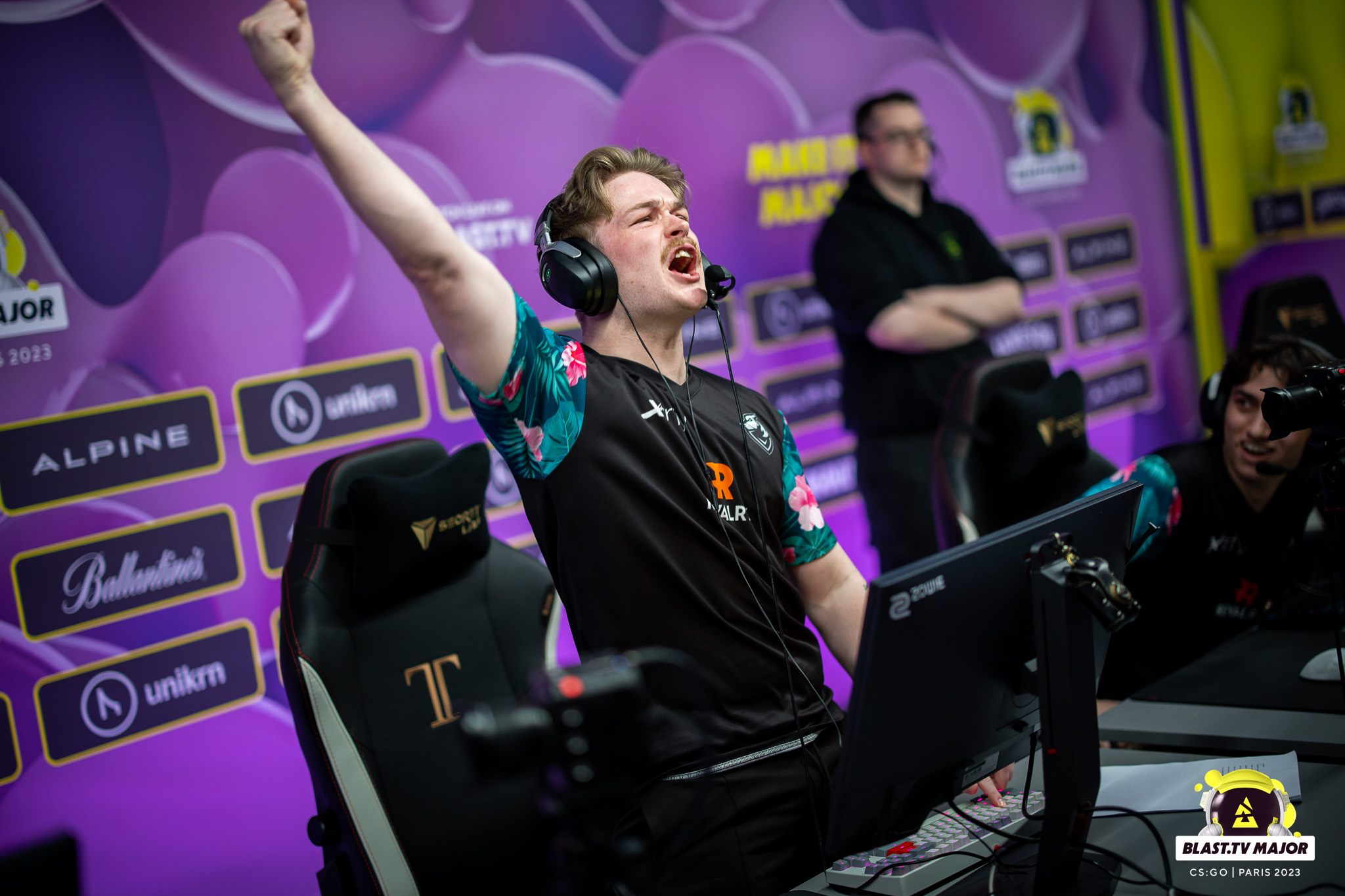 With a win in their pocket, the Aussie side faced Apeks in their 1-0 match on the same day. Starting on the T-side again proved fatal for Grayhound who were simply blown out 16-0, failing to get anything rolling in time and repeating the same magic from their earlier match.
Now 1-1 in the Swiss system, Grayhound went into day two knowing they still had a second life should they fall in their best-of-one match against the other APAC representative, TheMongolz.
Joshua "INS" Potter isn't just a beast on 'INS-ferno' as he went super-saiyan on Nuke, leading his squad with 141 ADR and getting the squad over the line 16-10 seeing the Aussies into a 2-1 match-up on day three.
Progression and elimination matches at the Major were all best-of-three, so Grayhound would now be tested in their map pool and overall endurance if they wanted to make the Legends Stage, with Ninjas in Pyjamas as their first opponent.
Grayhound managed to emerge from the veto with favourable maps, but the overall caliber of the European squad proved too much for the boys to find a foothold in the series. The Ninjas were able to wrap up the series in two maps with a 16-11 and 16-12 win on Mirage and Inferno respectively.
Now in a do-or-die situation, Grayhound sat 2-2 with a final best-of-three to play out against North American squad Team Liquid. Both INS and Alistair struggled throughout the series, whereas NA veteran Jonathan "EliGE" Jablonowski turned up the heat and lead the scoreboard on Anubis and Inferno, sealing the fate for the Aussies in Paris. Typical of most Aussie performances overseas, we got the full spectacle of exciting moments, triumph, heartbreak, and nail-biting clutches that went both against and in our favour. Although Grayhound's journey ended in the Challenger Stage, it certainly deserves the respect of every APAC Counter-Strike fan.
The Case of the Missing Mouz
About six months ago, MOUZ was playing in the semi-finals against eventual IEM Rio Champions Outsiders. Given the heights we have seen from this mixed European squad led by Chris "Dexter" Nong, expectations were at a minimum that they get through the first stage of the Paris Major.
But as we now know, things fell apart for MOUZ and they found themselves eliminated from the final CS:GO Major in equal last with the Brazilian side, Fluxo. It's a complete contrast to the hopes and expectations for this team going into the event.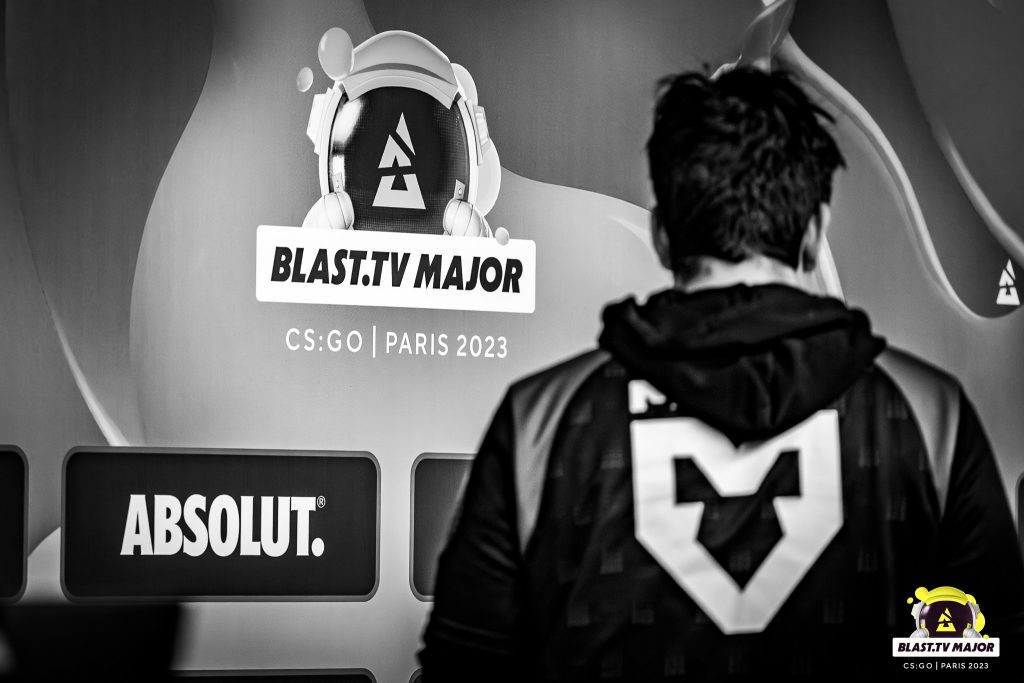 As seen in many of the previous Majors and events with a similar format, the Swiss system can be cutthroat, and two best-of-one losses on day one of the event to the Ninjas and OG put Dexter and his crew between a rock and a hard place.
At this point, no one could have predicted that GamerLegion would go on to make the finals and that Mihai "iM" Ivan would have an MVP performance throughout the entire event.
Thus, Mouz was handed a 16-12 loss on Mirage and a 16-5 loss on Overpass to send the team out last, while GamerLegion would go from 0-2 in the Challenger into the grand final for the entire event.
Asia's last entry into Global Offensive
The Mongolz joined Grayhound as the other APAC representative, qualifying through the APAC RMR. While Asian Counter-Strike hasn't reached the same heights in the Majors as Aussie CS has, they have been a mainstay region with teams such as Tyloo, Vici, and Flash each appearing over the years.
You may remember this squad as IHC, which this team played under the banner of in the last two Majors.
Of their last two appearances in the Majors, the Mongolian squad has been good for pocketing at least one win before being eliminated from the event, and Paris was no different.
TheMongolz fought hard in their opener against G2, with Asia's greatest strength of aggressive T-side plays and strong individual performances seeing them lead 9-6 at the half. But the wheels fell off as G2 got things rolling and pulled back ahead to close out the map 16-11.
Their second match on day one was against GamerLegion where they were able to get their first and only map win of the event, before facing Grayhound in the 1-1 match.
For elimination, TheMongolz drew Monte, the Ukrainian side that eventually made their way to the Champions stage quarterfinals. Despite this, Monte's journey was almost cut short by the Mongolian side who were able to at least keep things competitive with 13 rounds on Nuke and 12 on Anubis in the 2-0 series defeat.
The Unstoppable Force runs out of gas
We got to see two sides of this G2 squad in Paris, starting off in the Challenger stage. Of all the teams this recap has looked at so far, jks and Co. were the first to have made it through to the Legends stage.
G2's run through the Challenger stage was swift and clinical with a 16-11 win over the Mongolz, a 16-9 win over Complexity, and a very comfortable 2-0 series over Apeks.
Jks in particular had a great performance alongside the usual suspects in the squad such as Ilya "m0nesy" Osipovand and Nemanja "huNter-" Kovač, while Nikola "NiKo" Kovač was slow to warm up in the event.
Day one of the Legends Stage went pear-shaped for G2 as they very quickly found themselves on the doorstep of elimination, following losses to Vitality and Bad News Eagles.
Just as Liquid and GamerLegion had done in the Challenger Stage, it was not impossible for G2 to salvage their 0-2 start as they faced FURIA in their first elimination match. It wasn't meant to be for the Brazilian squad as G2 prevented them from securing double digits on both maps which netted them their first win in the Legends stage.
FNATIC was next in line for G2 to weather and hold onto their tournament life. G2 squeezed out a win in overtime on the opening map, Inferno.
Despite leading the server in ADR for the series (88.2) and finishing with an overall HLTV rating of 1.30, jks couldn't keep his team in it and they went on to drop Ancient and Vertigo and thus be knocked out of the event.
Overall, it's a disappointing performance for a squad that was tipped to make a very deep run in the event and not the ideal way for Australia's most successful player to finish his chapter of the Majors in CS:GO.
Just like Russel Crowe, Australia claims jkaem
While obviously not an Aussie, jkaem holds a special place in our hearts as being part of one of the most successful iterations of the RNG/100T lineup that saw a great deal of success pre-COVID.
As jks went to Complexity, jkaem did not follow the other three teammates in the move to Extremum, opting to find a home in a domestic Norwegian organisation, Apeks.
Apeks have moved from strength to strength ever since with this performance at the final CS:GO Major matching the result jkaem achieved with the Renegades squad back in 2019. In the Challenger Stage, they progressed 3-1 with wins over Liquid, Grayhound, and Pain, only losing to G2.
In the Legends Stage, Apeks went the full distance before qualifying for the playoffs. They opened with a win over Into the Breach before falling to Heroic. They followed it up with a win against Bad News Eagles and then a loss to GamerLegion.
At 2-2 with tournament life on the line, Apeks survived a brutal match against the Ninjas in Pyjamas with wins in overtime on both Vertigo and Ancient.
Now in the playoffs, Apeks once again faced and defeated Liquid before falling to eventual champions Vitality, leaving jkaem as the (honorary) Aussie to have the deepest run at this event.
This week, G2, MOUZ, and Grayhound will all return to compete at IEM Dallas and hope to build on their results from the BLAST Paris Major with less pressure.