The beauty of any esports scene lies in the strength of its community.
A viewing party is a great chance for fans of games to gather and enjoy the games they love with like-minded people that can create memories to last a lifetime. We were at Bankstown Sports Club during the week of IEM Sydney to check out everything the viewing party had to offer.
Every Intel Extreme Masters Sydney sees something new pop up alongside the event for fans to enjoy. This year, ESL Australia decided to link with the Bankstown Sports Club to create a group stage viewing party so fans can cheer on their teams as the squads battle for a spot at Qudos Bank Arena come Friday afternoon.
Getting There
It was less than a five minute walk from Bankstown Stadium, so getting there was relatively painless. The T3 Bankstown Line connects Lidcombe (home of esports btw) Liverpool and the CBD to this microcosm of Sydney. On top of that, there's plenty of bus options, and driving to the area is as easy as following the signs.
Once inside, the staff were friendly enough, with Ties even able to store his luggage in the cloakroom while he took in Thursday's proceedings. And assuming you didn't get directed to the playing area instead of the viewing party by mistake, signs allowed you to make your way to the Theater to watch without too much trouble.
The Viewing Party
So, once you're inside, what did you really get for your $15?
Well, to be honest, not a lot. You did get a soft drink or some popcorn, but that's about it in terms of in-hand value. You're basically paying to get in the door, and the understated convenience of having a bar at the back of the venue so you didn't have to go far for a frothy or softy.
In what's becoming a yearly tradition before #IEM Sydney, @DannyKimHD has been out & about, meeting esports celebs, tackling double-decker burgers, & sampling some bodacious brews.

All at Bankstown Sports Club – the venue for #IEM Sydney group stages! pic.twitter.com/eQvjDOZ45o — ESL Australia (@ESLAustralia) April 26, 2019
Going in the middle of the day meant the atmosphere was fairly lacking until it started to get going, as people obviously couldn't get there while stuck at work. However the crowd did start to build past close of business each day. The theater itself was spacious, with plenty of relatively comfortable seating available. That included seating at the front, in a first come, first serve capacity.
If you were lucky, you might have been able to have a cheeky chat or a pic with some of your favourite players checking out the matches in their downtime. ESL had set up signing sessions with the Chiefs and Grayhound on Thursday, and the crowd got to enjoy some good-natured banter and a classic "Aussie Aussie Aussie" with karrigan at one stage as well.
Overall, I would say it was worth the ticket price to get in, but you were hoping for a long best-of-three series to get everyone in the crowd hyped up.
Drinks
This is where things started to fly up quicker than a Melbournian on their seventh cup of coffee. Bankstown Sports has a multitude of drinking options available, from a range of different establishments around the venue.
The best of these options were the in-house beers of the Brewhouse, located in the basement of the club. There was over thirteen specially made beers on tap, starting from a $4 price range. The beers ranged from Czech-style Pilsners, to a strong Witbier (wheat beer for those playing along at home), and pretty much everything in between. It was perfect for any fan of the amber liquids.
But the pièce de résistance would have to have been the especially made de_lager, available at the Viewing Party Bar for $5.50. This drink went down smoother than listening to HenryG and Sadokist casting an action-packed game. The de_lager was hands down one of the best beers available in Sydney, and you'd be a fool not to get your hands on some next time around.
There was more than just beer at the Bankstown Sports Club though, with Platform Zero Esports providing good quality drinks and snacks. There was also a multitude of consoles and computers to game on once the IEM action was done for the day.
Food
But none of those factors hold up if the food isn't up to scratch.
Luckily, it's safe to say the sports club had some of the best eats the city has to offer at reasonable prices. It would have taken a dedicated person to starve there, with eight restaurants and cafes located inside the club with options ranging from Asian cuisine to quality vegetarian options.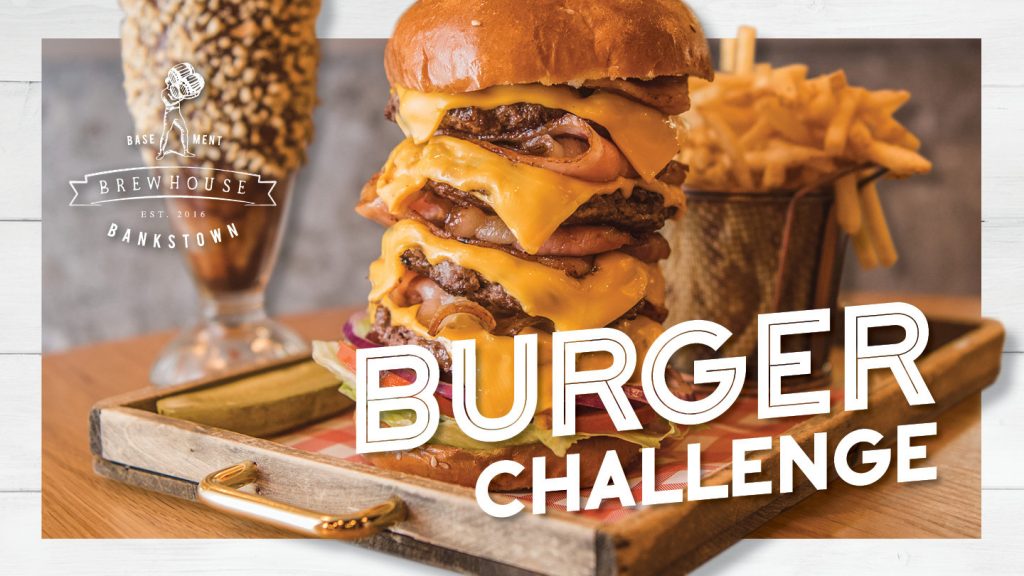 For a light-ish lunch, you could head over to the Greenfield Station Bistro and try one of their salads for a good, healthy food kick to get you to dinner. Once again, however, the best food was found at the Brewhouse, where the name of the game is burgers, sandwiches, and everything to make a degenerate meat-eater (myself included) jump for joy.
For people wanting to try and limit the damage the Brewhouse can easily induce, the Reuben Sandwich was a great compromise. This could have saved someone from destroying their diet faster than MIBR checking out of the knockout phase.
Finally, for those who were ready and raring to eat a cow whole, the Monster Burger Combo was perfect for anyone who loves burgers, chips, and a pint of beer for the low price of just $25. It provided great value for anyone saving their money to buy as many jerseys and pins as possible.
---
So was it worth going? In a word, definitely.
While the crowd may have been lacking early, once people got off work and the crowd builded the viewing party became something else, and if they're planning on bringing it back when IEM Sydney returns, you'd be a fool to miss out.