We had the courtesy of speaking to Brazilian support player and the consistent presence of Epitácio "TACO" de Melo. He spoke to us about the team's travel, the nature of the competitive scene and the bond he has with other Brazilian teams.
In terms of your lack of practice because of travel, is that a big issue for the team?
Our schedule, our busy schedule, is a big issue for the team. With LAN, our schedule with the team for everyone together. There's no one to blame because we all agreed and everyone was on the same page for it. But we actually regret it. Because we decided to play a lot of tournaments, almost every tournament possible. It was not the way we wanted, because we didn't have time to practice.
The travel and flights were so long! We had to go to China two times, which was a really long flight. Then we had Sydney. We had a lot of really faraway places. Yeah, it definitely was a big problem for us because we didn't have time to practice, to adapt. CS:GO is about week to week, you have to change a lot of stuff. CS:GO is a lot more competitive now. So it definitely was a problem.
You mentioned the competitiveness, what did you mean by that?
By saying CS:GO is getting more competitive, I mean there are a lot of good teams now. Back in the day there were only 4 or 5 teams that could compete for the trophy. Nowadays, everyone can win against any team.
So, there is no favourite – of course Astralis is now the best team in the world and they are proving it in every tournament they go – but beside Astralis, I think everyone is the same level, everyone can win, everyone can lose in the group stage.
Counter-Strike is very volatile now. You guys had a very good showing here in Sydney, what was so special about this event that pushed you guys to perform? Was it the fans or your preparation?
Absolutely, the fans in the arena make it special. It's awesome to play here. This was my second time here, we got invited to play, as soon as I joined Liquid, we got invited to come back to Sydney. But we only had like three days to pack our bags and get the visas and travel so we decided against it.
In terms of your time on Liquid, what was it like for you to speak English compared to now being back on a full Brazilian line-up?
Of course, It's always better to communicate in your native language. For example to communicate in Portugese. But in Liquid I was already used to it. In my mind it was already alright to communicate in English.
In the beginning, I was kinda bad. But I improved a lot and I was getting better and better. In the end it was really fine to communicate in English. But of course, it feels better to come back to MIBR and communicate in Portuguese. Even daily talking Portuguese with my team-mates is awesome and much better.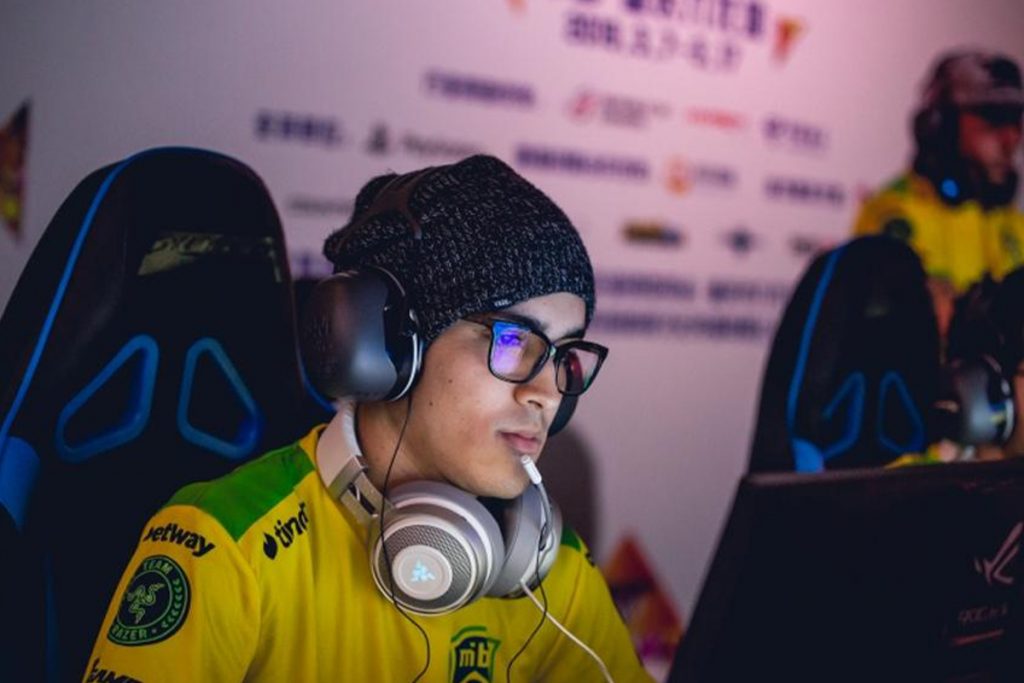 How do you feel about the map pool change? Is Vertigo something that you are preparing?
So, to be honest, I really like the fact that Valve is changing the map pool and putting in new maps. I think it's beneficial for everyone, for the fans and the players as well. We always have something new to learn and we have something new to watch.
But I'm not sure if Vertigo was not the right map to put in the map pool. I just think the map is so casual. It's not that competitive. If we compare Vertigo to Mirage, in Mirage you have mid, you have B, but Vertigo is kind of a mess. We started playing this map last week, but we are planning to full-practice the map this week.
Something else I wanted to ask, as a member of the players board, what has your been impact been so far? Also what is the money system like?
I think the CSPPA is doing a great job. In the end we are working for the players. I'm pretty sure everyone is doing a really good job. For me personally it's great to be a part of this. It's awesome that Valve is also listening to us. I think it's really great.
And about the money system, my first reaction was that it would be nice. Because it would make teams have more money. Because resets would be out and would not exist anymore. But somehow now I feel bad, because when teams are winning a lot of rounds but the rounds are really close. If the other team wins one round, then the winning team is broke.
It doesn't really make much sense in this sense. I don't think it's a huge problem, but I think there should be a good solution for this problem.
Who is the favourite player you have ever played with?
I have a huge history with Coldzera. We started playing together professionally in Brazil. So we came from the very bottom to the very top.
We were together for so long. But I really liked everyone I played with in SK. I really like fnx (Lincoln Lau), I really like felps (João Vasconcellos) and fer (Fernando Alvarega) of course. Everyone I played with in SK was really special to me.
How do you guys feel about the tier two Brazilian teams and their development?
I think it's awesome. Since we have came to the US, of course we wanted to win trophies. But we wanted to help the Brazilian community. When we look back and it would have been impossible to have a qualifier in Brazil. Like a ESL Pro League qualifier in Brazil. But now it's possible. Every season we have a Brazilian team playing in the ESL Pro League.
It's even better that another team in Brazil is doing great. I really root for Furia, LG, INTZ, TeamOne – I really like the guys and want them to succeed.
---
TACO and the rest of the MiBR squad have a couple of leagues going on, but they'll be out of events to participate in until ESL One in Cologne at the beginning of July.
Follow them along on their journey to re-find their world-dominating best now that TACO has rejoined the fold.