We had the pleasure of speaking with BIG's veteran leader gob b after their elimination from IEM Sydney 2019. We caught up on BIG's major future, their VISA issues, and what they can take away from an event where they weren't at full strength.
How has BIG reacted to Valve announcing the dates for the next 4 Majors?
It was always difficult to plan ahead further than maybe a few months, but now you know when you need to be having a peak as a team. There will always be tournaments such as the majors or like Cologne that are more important to some teams, so being able to plan and use your energy more efficiently over the course of the season is really good, especially for us. I also really the dates they've chosen as to me they are where the year climaxes and I think they did a good job with that.
Of course, BIG wasn't one of the only teams plagued with VISA issues for Sydney. How does something like this effect the game plan going in?
To be honest, we didn't have a backup plan ready. We initially went to Smooya, but due to ESL rules he was unable to play with us unfortunately. So our next best choice was to play with Legija. He is more familiar with our strategies and we have really good chemistry.
Our game plan was to come here and play as best we can without pressure but to also have fun and hopefully surprise one or two teams. If we had Xantares with us, I would have had higher expectations. But I feel like we definitely took some good steps forward.
You really were able to surprise, especially in your first game against Mousesports. What changed between the first match against them to when you later met them in the elimination match?
In that first game, Tabsen obviously played really well and when that happens it is a lot easier for us. I also believe in the best of one, mousesports felt like they were afraid to lose. In the next match it was a best of three and they played like they wanted to win. Due to playing with a stand-in, we also didn't have as strong a map pool and replacing Xantares as well as the positions he plays was difficult, particularly on maps like Mirage where I believe he is one of the best players in the world.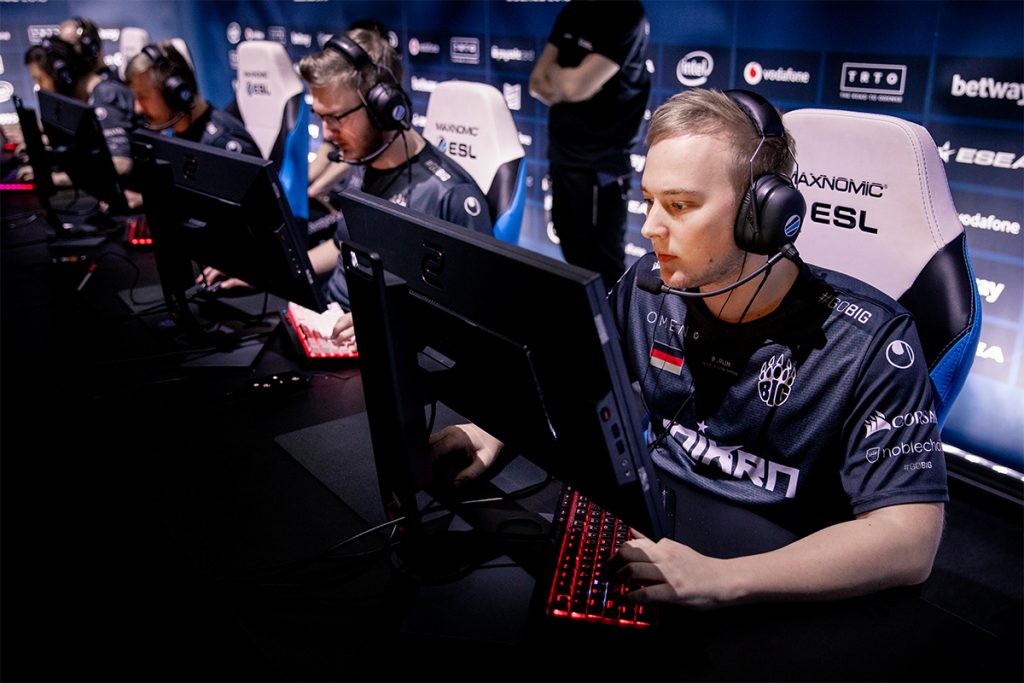 What are some of the things BIG is taking away from IEM Sydney?
We need to keep doing what we were doing before ESL Pro League. We had good talks, a good plan for practice that included our roles which we're comfortable with. We just need to have a little more experience with this setup. We have more Pro League matches coming up which is good because we have nothing to lose there in our group and a lot of experience to gain. Then we have a couple more weeks after that to shape up and be ready for Cologne, so the timing is overall great for us and I want to use all this to achieve the results that we deserve.
Cologne and qualifying for the Berlin Major must mean a lot to both you and the whole team at BIG. What challenges do you see yourself facing on the road to these events?
The biggest challenge was finding the right roles and giving them to the correct players. The first few months together I believe we had these wrong, so we tried to solve this. We want to be more dedicated to our goals and what we want to achieve.
The Berlin Major is so far ahead, we want to use the time leading up to get better and better, so that we are in a position to play our best Counter-Strike and enter this mode in time for the event. I have no doubts that we will go to the European Minor and be ready for it and that we will make it. I am confident, even though we are starting from one of the most difficult minors, I am ready to go from the bottom again all the way to the top.
What have you thought about the local food and sightseeing while here in Sydney?
We've been able to try a whole range of food and I enjoyed it a lot. I love the city so much; in fact it might be my new favourite city.
---
With not much other than Pro League and their path through the Minor on the horizon, it was a real shame that VISA issues blocked one of BIG's best chances to prepare for the road to the Major with XANTARES. Their next tournament is ESL One Cologne in early July.