With a new split comes changes, as players and coaches join and depart as teams attempt to fine-tune whatever they can to improve on previous iterations.
Whilst the changes between splits are generally not as numerous at those between full seasons, they are as critical, if not more, than those seen at the end of each year.
This midseason has seen a number of swaps and signings taking place across most of the Oceanic Pro League's eight teams. At the forefront, the Dire Wolves have looked to put a split to forget behind them by implementing a ten-man roster that has been founded by four new faces in the first team roster.
Dire Wolves
For the first time in the team's history, the Dire Wolves have looked to import talent from other regions. This comes in the form of jungler Ji-Hwan "Raise" Oh, and support Jong-seop "Totoro" Eun. Both Raise and Totoro come to Oceania after spending multiple years in other premier leagues. Raise comes from G-Rex in the LMS, while Totoro has spent the last split as part of Sandbox Gaming in the LCK. He was unused as a substitute with the fourth-placed team.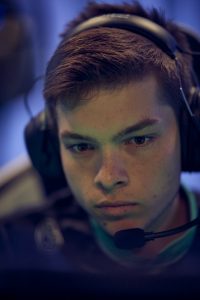 The Dire Wolves have also brought in three new domestic players. Top lane Dragon "Dragku" Guo has been signed for their Oceanic Challenger Series roster, while Pak Man "Siuman" Lo and Robert "Katsurii" Gouv have joined as the club's new mid laner and bot laner respectively. Siuman has been a mainstay of the OCS and OPL since 2016, having played with Exile-5, as well as Regicide, and even had a stint with the Chiefs Esports Club. He last played with Mammoth Academy in 2018, guiding them to a third-place finish.
These five players will join as part of the extended roster that the Dire Wolves will hope can lead them back to glory, and potentially a record-breaking fifth Oceanic title. In addition, the Wolfpack has also seen the departure of Charlie Wraith as coach, with Curtis Morgan returning to the role after a single split as the club's performance director.
Bombers
After a successful OPL 2019 Split 1, and a respectable Mid-Season Invitational campaign, the defending champions have seen the departure of rookie of the split jungler Hyun-jin "BalKhan" Choi to Galatasaray Espor, while bot laner Victor "FBI" Chang signed with Golden Guardians in the North American LCS. Head coach Scott "Westonway" Farmer has also departed the squad, bound for the LEC in a yet-unannounced role.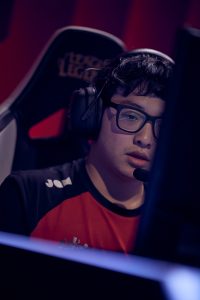 To rebuild their roster for the year's second split, Bombers have signed jungler Jin-woo "Wilder" Jung, and re-linked with bot laner Carlo "Looch" La Civita. They have also brought in Luchio "Soulstrikes" Park, who most recently coached in the LCK Promotion tournament.
Wilder joins the Bombers from Japan's Burning Core, with whom he played the majority of 2018. The jungler was a key figure in their promotion from LJL CS in Summer 2018, then was part of the squad that barely missed Japan's postseason playoffs by a single best-of-three series. He did not play in Spring 2019, but is still expected to confidently fill BalKhan's shoes in Split 2.
Looch returns to the Pro League after departing the Bombers at the end of 2018. After a brief stint on the team's academy roster, the now-bot laner returns to the main squad after playing the Challenger Series as a mid laner. It's a common trend in professional League of Legends at the moment, with other stars like Legacy Esports' Mark "Praedyth" Lewis, and international champion Luka "Perkz" Perković. Time is still needed to see if he will be successful in the switch, but there are high hopes in the Bombers camp that the change will prove a success.
Avant Gaming
Avant Gaming has seen two changes after a split that saw them flying high up near the top standings for most of the split, until a late-campaign deflation saw them fall to Order in the second day of the gauntlet. The mid-season saw the departure of rotating junglers Ryan "Swathe" Gibbons, and Lachlan "Sybol" Civil.
Avant have signed Korean solo queue jungler Mir "Miru" Park as their replacement. Miru is a new name in the professional scene, with a similar origin story to BalKhan. He has emerged from the relative obscurity of high-level Korean solo queue, thrust into the spotlight of the pro leagues where he's expected to shine bright. With how successful BalKhan was with the Bombers in Split 1, Avant will be hoping they've struck gold with the unknown commodity slotting into their roster for Split 2.
Please welcome @MiruKR1 as our starting jungler in split 2!

Read more ➡️ https://t.co/Qxd2EtxmA6#AVANTARMY | @OPL pic.twitter.com/JNLEdauqbn

— Avant (@AvantGaming) May 29, 2019
Coach Ben "Kai" Stewart has also departed, while Jonny "Saiclone" Weatherly stepping into a backroom role with the team. Saiclone returns in the assistant coaching role, after a self-proclaimed "bootcamp in the hyperbolic corporate chamber" has prepared him for a new run at the Pro League.
Finally, Avant will also be playing a new-look bot lane for at least the first three games of the split, after Ryan "Aladoric" Richardson and Vincent "gunkrab" Lin have been whacked with a competitive ruling just days out from the opening gameday of Split 2. There has been no official news on Avant's plans for replacement players, as yet.
Order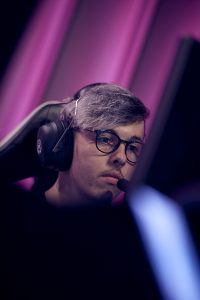 Order have only had an addition to their roster after an impressive run of form saw them switch from sitting outside the top five at the start of Super Week, to successfully running the postseason gauntlet to gain a chance (unsuccessfully, in the end) against the Bombers in the grand final.
The boys from Melbourne have returned for Split 2 with the same starting lineup, but have added a sixth-man jungler in the form of Paris "Souli" Sitzoukis. Souli is a relatively fresh face in the Pro League, having only previously played a handful of Challenger Series games, but is expected to make a big splash as he complements long-standing jungler Samuel "Spookz" Broadley in the top grade roster.
Mammoth
Mammoth has seen an addition to their roster, with top lane prodigy Ibrahim "Fudge" Allami finally becoming OPL age eligible. Fudge has joined the squad as part of a rotating six-man roster, splitting time with Jihoon "Topoon" Kim.
We are ecstatic to welcome the addition of the top-lane prodigy "Fudge" to our OPL starting roster.

Split 2 will see MMM with an alternating 6-man roster.

We can't wait to see the future of OPL's top-lane.

*Pending Riot Approval.#TUSKSUP! pic.twitter.com/CXdecU3jdE

— MAMMOTH (@MAMMOTH_OCE) June 3, 2019
Fudge was part of the star-studded Intuition lineup that went undefeated in the OCS 2018 regular season, but ultimately fell at the final hurdle to Chiefs Academy in the decider. He is expected to make a major splash, and potentially become a focal point of the talent-stacked Mammoth roster.
The Chiefs Esports Club
The Chiefs have not made any changes, but have announced substitute top laner Romeo "Thien" Tran will move into an active six-man roster for the second split. He last featured in Super Week last season for the team. They have stated this will bring "much-needed flexibility" to their team style as they chase qualification to the 2019 World Championship.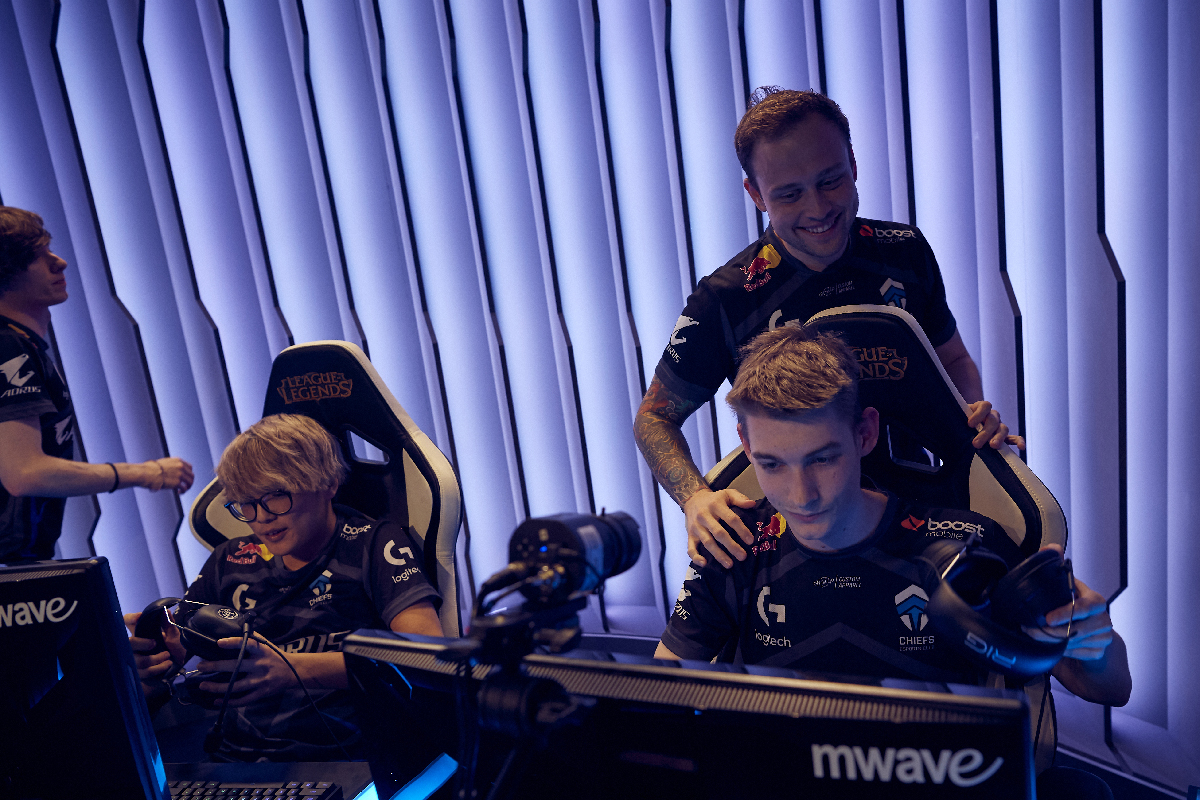 Gravitas has not made any changes to their playing roster. Calvin "Vicarius" Lee joins as head coach, after stints with Sin Gaming, and Mammoth.
Legacy have made no changes to their 2019 roster.
---
The Oceanic Pro League returns this afternoon, June 7 at 4pm AEST, opening with the clash between the Dire Wolves and Legacy Esports.
Catch all the the action on Summoner's Rift at watch.oce.lolesports.com or twitch.tv/riotgamesoce.