There is one best-of-five series left to decide who will get to face the Chiefs at the Melbourne Esports Open. Two teams from Melbourne, Mammoth and Order, will walk into the studios in Sydney tonight, but only one will come walking out of there with the right to represent their home town at Rod Laver Arena next weekend.
Sam the white 🧙‍♂️

🎥 @Swift_y #IAMOPL pic.twitter.com/YWhqmPaHjt

— Tally (@Tallywhacka) August 23, 2019
Last night saw a continuation of the dominance the Order army has had throughout most of the playoffs in 2019 as they took down the Bombers 3-1 in the first of the back-to back Melbourne derbys. With a commanding victory like this, it seems on the surface that Order have got all the tools to be able to plow their way through the three consecutive days again.
However, they are going to have their fortitude, willingness, and ability to get to the summit tested once again as they face their biggest roadblock yet when they lineup against a Mammoth team that has been proclaimed to be nothing short of super.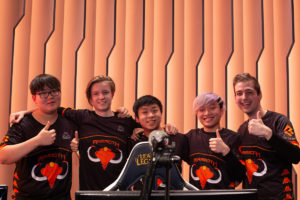 Coming into the 2019 season the Mammoth lineup was expected to run over their competition and come out on near to, if not on top, in both splits. From top to bottom lane, their lineup is stacked full of players who have been seen as or are in contention for best in their roles. Their roster is chocked full of experience as well, with a combined 10 OPL titles between players and coach, in addition to numerous international tournaments and individual accolades.
Split one fell well short in Mammoth's expectation, as they bombed out in fifth place after struggling to get on the same page as a unit in the regular season before becoming the first to be run over by the Order Gauntlet train. An addition to their roster in rookie prodigy top laner Ibrahim "Fudge" Allami saw them sure up their lineup, bringing depth to their what kind of compositions that they could play and seemingly iron out the kinks. This change helped lead them to a 16-5 record in split two where they only just missed out on first place and the express ticket to MEO due to head to head results favouring the Chiefs.
There is something special about Order in the playoffs. They seem to go into a league of their own once they enter series play and become a different beast that so far this gauntlet no team has been able to fully tame. Mammoth will once again attempt to tame the beast, but may find it harder than last time due to their lack of recent experience in series play compared to Order's.
Order will need to be wary of Mammoth's ability to be in a game to the very end. Multiple times this split, we have seen Mammoth all but dead only for them to turn it around and come out with the victory. A game isn't truly won against the team coached by Richard "Phantiks" Su until you deliver the final blow on the nexus.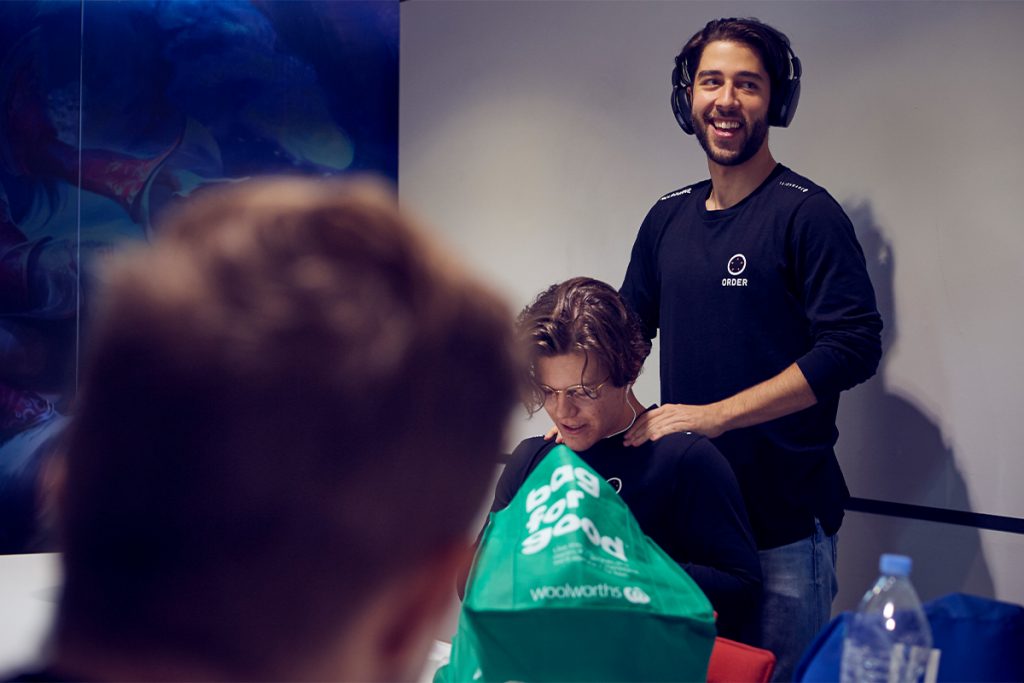 A victory today for either side would need all five players on the map turn up with some of their best play that they have produced all year. In all parts of the map getting a lead over your lane opponent will be crucial, but none might be as critical as the bottom lane matchup. Both sides of this 2v2 is explosive, with both Order's Ronan "Dream" Swingler and Calvin "K1ng" Truong being able to carry a game at the drop of a hat. These two players, in addition with their supports Jayke "Jayke" Paulsen and Mitchell "Destiny" Shaw, will need to attempt to stop each other from popping off as well as set themselves up to carry if they are needed to.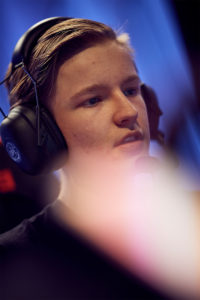 Both teams will also need to bring their ability to be clutch in a fight to the table. Winning as many team fights as possible, especially in the late game and situations which you might not be favoured to win, will come up trumps in the current state of League of Legends, as they can allow you to gain valuable time to gain objectives and quickly change the state of the map into something that is preferable to your team.
Going off regular season play, Mammoth seem to be the clear favourite, with a 3-0 head-to-head record. However against a post-season Order, anything can happen. Mammoth came into the first round of split one with the head-to-head over Order and still took the loss, and Dire Wolves came into the game Thursday with the 3-0 during the split, but it didn't mean squat with Order taking the victory in assertive fashion.
Order v Mammoth has the potential to be one of, if not the closest playoff series we see this year. The series will be fought tooth and nail and it'll come down to the very end. I see this series going to five close games which could go either way. I do however think that Mammoth's ability to always be in the game to the very end will be critical and give them enough of an edge to see themselves take home the victory.
---
The victor of the OPL Gauntlet clash tonight nabs a ticket to face the Chiefs at MEO and a chance for the ultimate glory in Oceanic League of Legends and the ticket to Berlin for Worlds. Tune in at 4pm AEST to watch live at twitch.tv/RiotGamesOCE.