When it comes to the international League of Legends arena, perhaps third time really is the charm for Oceania's superstar AD carry Calvin 'k1ng' Truong.
That's certainly a question he's been asking himself as he braces for impact at the 2019 World Championship Play-In stage in Berlin. Twice before he's had the chance to represent his region on the global stage. Twice he's fallen short of his own expectations.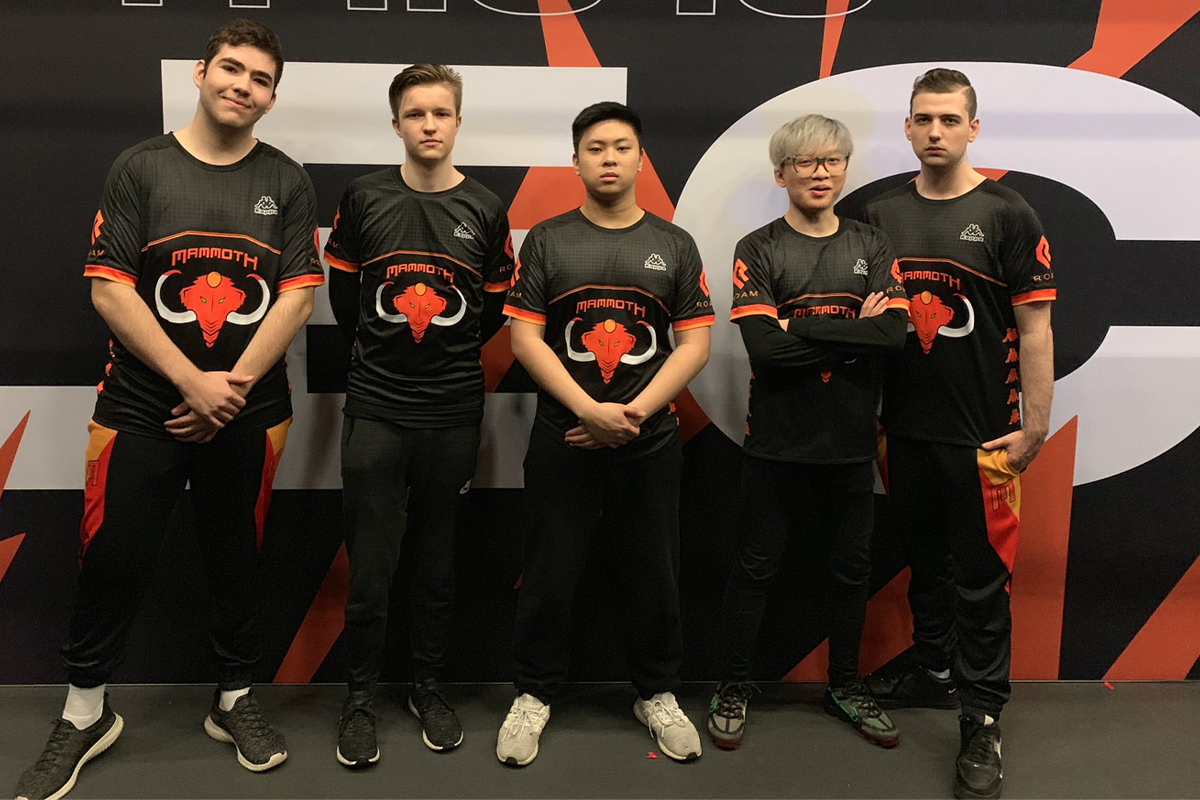 This year, k1ng claimed the Split 2 championship with superteam Mammoth. The return to the grand final was all the sweeter for the 21-year-old, after he missed just his second Oceanic Pro League decider since the foundation of the league.
Their 3-0 victory over the Chiefs Esports Club at Rod Laver Arena confirmed Mammoth would be the OPL representatives heading to Europe for Riot's year-end tournament. This journey marks the third time k1ng has travelled to Worlds, and his fifth international competition overall.
After two 1-3 records in the Play-In group stages, including a heartbreaking run of deja vu for k1ng and the Dire Wolves in Group A against Edward Gaming and Infinity Esports, Mammoth's marksman wants to flip the script.
Twice now he's returned to Australia ranked 21st-24th. This time, everything feels different.
"I don't want history to repeat itself. I want to change what has been happening, I want to break the cycle of winning a game then losing the rest," he said of his group stage hopes.
"I want to do something good for OCE, I have a responsibility and I've been given the opportunity so many times that I need to be the one to change what has been happening on the international stage. It's a personal thing for me."
The Oceanic representatives landed in Paris last month, and quickly set about sightseeing, shopping, and most importantly scrimming.
Their European adventure so far has been an extended one, a lesson well learned after the jetlag-fueled disaster of the Wolfpack at the 2017 Mid-Season Invitational in Brazil. The team made the swap from Paris to Berlin on the weekend, and now the games await.
Mammoth drew two interesting picks in their group this time around – LCS darlings Clutch Gaming, led by former Worlds finalist Heo 'Huni' Seung-hoon and North American hero/meme Tanner 'Damonte' Damonte, and phoenix organisation Unicorns of Love, who dominated Russia after being punted from the fledgling European Championship franchise system.
According to Truong, being slapped straight into Group A alongside the LCS and LCL teams was perhaps "one of the best draws [they] could have hoped for."
"I'm really confident, based off the draw and how we're playing in scrims as well," he said.
"The group we've gotten is one of the better ones, we think we have a good chance against UOL and then Clutch is one of the weaker Pool 1 teams that we could have got. We think Splyce and Damwon would be way harder, so we're happy that we got Clutch.
"I think we've got a better chance in this one than the teams alongside Damwon would. It would be fun to play teams like Splyce, but in regards to getting into the best of fives, it's one of the better ones that we could have asked for this year. We think we have a good chance."
Even better for k1ng, there's simmering confidence inside himself. This is the year, he believes. It's the first time he's had that confidence going into an international tournament and, according to the Mammoth star, it feels good.
"I feel really, really good about this tournament. I just feel good, I don't really know why, but I haven't felt this confident in a long while and I have this strange kind of belief. I have a really good feeling every single day that it's going to go well," k1ng said.
"We don't even know how amazing it would be to make it out of Play-In groups, and potentially into groups itself. For OCE it would mean so much, and I want to show that we can compete on the world stage. Oceania deserves that validation in front of the global fans.
"I want to leave a mark on Oceania, and the world. I want to be remembered as one of the greatest Australian players, and now I have the opportunity to do well internationally and really solidify myself in that position.
"We're all ready to change the narrative. This is the tournament, I believe it."
---
Mammoth's path to the 2019 World Championship group stage begins at the LEC Studio in Berlin during the tournament Play-Ins.
The Oceanic representatives face Unicorns of Love in their opening pool game at 11pm AEST on Wednesday, October 2. Full details and schedule at lolesports.com.