Australian superstar Tommy 'Ryoma' Le is set to join LCS franchise 100 Thieves, after fielding multiple contract offers from within the North American League of Legends scene ahead of the 2020 season.
Ryoma's major move to NA comes after the former Bombers mid laner won the Oceanic Pro League's Split 1, and represented the league in the regional championship roster at the 2019 Mid-Season Invitational in Vietnam.
According to the young star, there were a few teams that he was tossing up putting pen to paper with ahead of the turn of the decade, but he said that there was just a gut feeling, something indescribable, that drew him to 100T.
"From an outside perspective, I've always thought very highly of 100 Thieves," he told Snowball Esports, and admitted that he was excited to be pulling on the colours of one of the biggest esports and gaming organisations in the world.
"I'm super excited to be in NA for 2020 with 100 Thieves, and I'm looking to do big things here. The team has put a lot of faith in me, and I wanted to pay that back with my performances."
After he saw fellow OPL stars Lawrence "Lost" Hui and Victor "FBI" Huang cut their teeth in the Championship Series, and the league's development competition, Ryoma said he was determined to prove that he too could play at that level.
"I've always dreamed about playing in the LCS, or even just in America in general, the competition just seems better overall," he said, and told Snowball that to be joining in 2020 was a lot sooner than he'd believed. "I never really expected it to be now."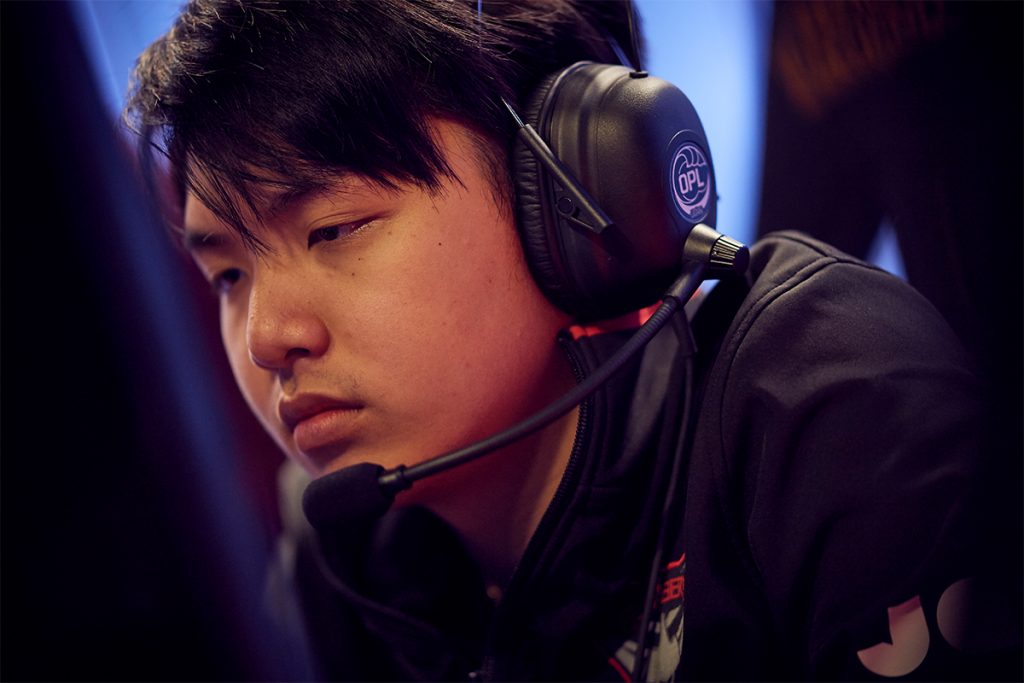 The mid laner from Down Under will now be achieving that dream of playing the LCS, after the organisation confirmed he would be the team's starting mid laner on November 27.
He will be playing under the watchful eye of fellow Aussie alumni Chris "PapaSmithy" Smith, who joined 100T last month after stepping away from his casting role in the LCK. Smith says Ryoma may "have a lot of growing to do," but believes he's more than up to the challenge.
"We selected Ryoma to be the mid laner for 100 Thieves because he ticked all boxes: High baseline of skill with clear upside, English first language for communication, performance exceeded expectations in NA tryout; good references," Papasmithy explained after the official announcement.
"Imported players come to LCS for many different reasons – for an OCE player, it represents a higher level of competition where they can truly compete on a big stage. This is exactly the kind of player I want in my org – Someone who understands the opportunity he's been given.
"No player who we talked to and scouted this offseason better represented themselves than Ryoma and it was a unanimous decision to bring him on as our mid laner. I'm excited to watch the journey up close!"
The new 100T helmsman has also already begun clearing out stock in Matthew "Nadeshot" Haag's League of Legends franchise team, with former stars like Maurice "Amazing" Stückenschneider, Ryu "Ryu" Sang-wook, and Aaron "FakeGod" Lee all recently announcing their free agency.
Former world champion Bae "Bang" Jun-sik has also left 100T, joining league superstars like Dennis "Svenskeren" Johnsen and Tristan 'Zeyzal' Stidam in the new Evil Geniuses roster, while founding captain Zaqueri "Aphromoo" Black announced his free agency earlier late last week.
Heading the other way, however, is William "Meteos" Hartman, who will be returning to the rising NA organisation after a trade-deal saw him depart to FlyQuest during LCS 2018 Summer. Kim "Ssumday" Chan-ho has also confirmed he will be remaining with the org heading into the new year.
Rounding out the team's roster are North American duo Cody "Cody Sun" Sun and William "Stunt" Chen. Cody Sun especially represented a major pick-up for the red-and-white org, considering his extensive Worlds experience, and status as one of the strongest domestic ADCs in the region.
For Ryoma, however, it's simply eyes front as the new North American season looms.
The Australian star has the chance to prove himself in one of the biggest global leagues in the world now, and he's going to make sure he delivers.
"It means so much to me, I've never been this happy before," he said.
"This isn't the end of my path either, I still want to be the best. My ambitions are still the same, I just want to win it all. I'll do whatever it takes to make sure of it."
---
North America's Championship Series returns in January 2020, with returning organisations Immortals, Evil Geniuses, and Dignitas providing a new flavour to the league's third year of franchised play. Team Liquid are the defending champions.