Scott "Westonway" Farmer is the king of home improvement.
During his four years as a League of Legends coach, Westonway took Abyss from the Oceanic Challenger Series to the Oceanic Pro League, and was instrumental in the Bombers rise from a middling team to OPL champions.
Last split, his position as an analyst for EXCEL in the LEC provided Farmer with the opportunity to improve his understanding of the game and develop new coaching strategies. Now, he is back in Oceania to coach the OPL's newest team – Pentanet.GG. Westonway expects to surprise the OPL teams. I just hope he calls his VOD reviews "Tool Time".
Pentanet.GG is the esports arm of Perth-based telecommunications company, Pentanet. Early last month, the company announced that it had acquired the OPL slot previously owned by the Essendon Football Club. Since then, Pentanet has already established a strong social media game and invested heavily in branding.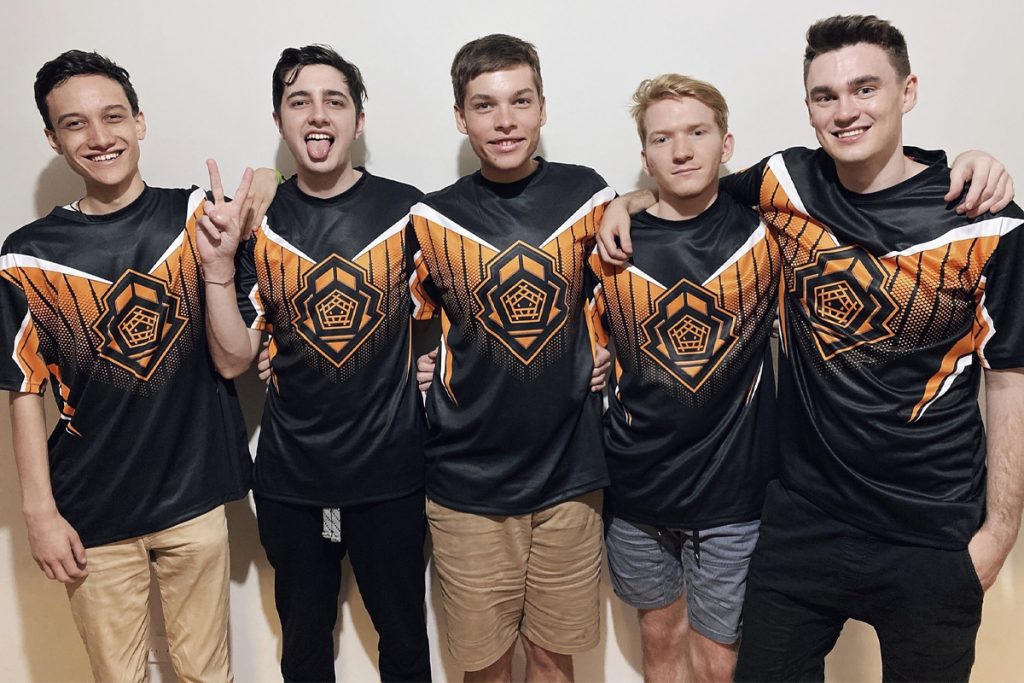 Westonway had no hesitation about joining Pentanet.GG. "The general manager, Pete Curulli, is somebody with a well-established reputation in the scene, and I instantly had a good impression from how closely he's working with the team," he explains. "There was never a question of trust in working with the new organisation."
It appears that players had no hesitation to join Pentanet.GG either. The team revealed a star-studded line-up, which includes previous OPL title winners Biopanther and Rogue.
"This is a team that works really well together already," asserts Westonway. He acknowledges that some of the players have pre-existing rift relationships, for example Biopanther and Getback played together at the Dire Wolves. However, Westonway attributes the team's instant cohesion to another factor.
"We wanted to build a team comprised of players with really positive and hardworking personalities," he explains. "We achieved that. Every player on this team also has a reputation for being a great teammate, which is really showing through in practice. All the players are learning at a very fast rate, and everyone is very supportive of each other."
Westonway has previously worked with Praedyth and Rogue, but it is Souli – the team's only rookie – who has piqued his coaching interest. Last split, Souli was the sub in the jungle position for Order, where he was mentored by Spookz (now two-way player-coach for Golden Guardians in the LCS Academy).
"My role as coach changes depending on the player," explains Westonway. "I'm really looking forward to working with Souli – to help him grow within the game. He has a great attitude and work ethic."
Westonway hopes that his experience in the LEC will give all the Pentanet.GG players an edge in the OPL.
"The biggest difference between LEC and OPL was the way in which the players played the game," recalls Westonway. "I think that players in the LEC are a lot more creative than players in the OPL in terms of the strategies they employ. In the LEC, you are encouraged to put together strategies that are about winning the game rather than perfecting League of Legends. They press advantages really hard; the games are a lot faster paced and a lot more punishing. Players are more willing to try new things."
"This is probably the point in my career at which I have the strongest game knowledge and the strongest ability to coach as well. I feel confident that I can bring some of the LEC flavour to Pentanet.GG."
We're excited to officially announce the signing of our Head Coach for the 2020 Oceanic Pro League season, Westonway! #OPLTrades

👉 @Windowsmonkey pic.twitter.com/tptFGzpIeK

— Pentanet.GG (@PentanetGG) January 19, 2020
Westonway's accomplishments give him the right to talk a big game, but he is realistic about his goals and expectations for the team during this split.
"I would really like Pentanet.GG to be a team which improves the most over the course of the split," he explains. "We have a really great environment and positive, hard working players, so the rate of improvement for this team should be fast. We do have a mix of player experience levels, and when you're a rookie it can take time to adjust to competitive play. So, time is probably our biggest challenge. Can we reach those goals of improvement in the necessary time frames to be our best selves by play offs?
---
"As far as a results-based goal, we'll be competitive, but it is team improvement on an organisational level that we're focused on. We're setting realistic expectations on ourselves first and if we can achieve those, then I'm confident our results in the OPL will reflect that"
---
If anyone is still on the fence about whether to support Pentanet.GG this split, Westonway has some parting words.
"This team will be a really fun team to watch and it has some huge potential. Everybody likes to throw that word around – potential – but I really think that any fan that picks us and has faith in us… by the end of the year, it will pay off."
---
The Oceania Pro League is returning on January 31, 2020, with games to be played on Fridays and Saturdays from 4pm AEDT.