Brandon "Swip3rR" Holland is donning a new set of armor for 2020, joining Order after five years with the Chiefs, but while some have questioned if he's getting too old to play, he's ready to prove that the fire is still there, and he's still got what it takes.
When you've been going at something for almost a decade, it's hard to keep your goals in focus. When that thing is esports, in a region like Oceania, and it's been a while since you've been at the top, it's almost impossible.
However, the drive to compete has never waned for Swip3rR. The rock in the top, the armored titan, Big Swips — whatever you call him, he's become a mainstay of Oceanic League of Legends, and his thirst for success is still as strong as it was back in 2011.
"I'm the oldest player now that Spookz and Swiffer have gone — by quite a bit probably," he laughed, reflecting on seeing teammates of years past move on to greener pastures. He's had the same chances as those before him though, to hang up the mouse and keyboard and become a mentor, but he still has that fire burning within that only has one goal in mind. To win.
"What I say to myself and my teammates so they know I'm committed is 'I would not be playing professionally if I didn't want to win,'" he said. "Once you get older, it's hard to get that drive to keep on winning, especially when you've won before because the high isn't worth it anymore.
"Playing professional esports you have to put up 15 hours a day, and it's not always playing, it's thinking about it and studying it. It's hard."
This was tough for him to say, especially after another disappointing year in 2019. He lost in the gauntlet in Split 1 to a fast-finishing Order, and was demolished in front of thousands of fans in Melbourne in Split 2. It hurt him. Emotionally, mentally, almost even physically.
"When I lost this recent one, I sort of just expected it a little bit, which is really sad to say," he said. "I've done this rollercoaster so many times before now where we've done so well in the regular season and then we've gotten so close and that specifically last year, the stress really overtook my life.
"The sad reality after that is that it did take me a couple of weeks to sort of identify where the problems were and what happened. I almost retired, but that wasn't just because of MEO but also budget cuts and other things."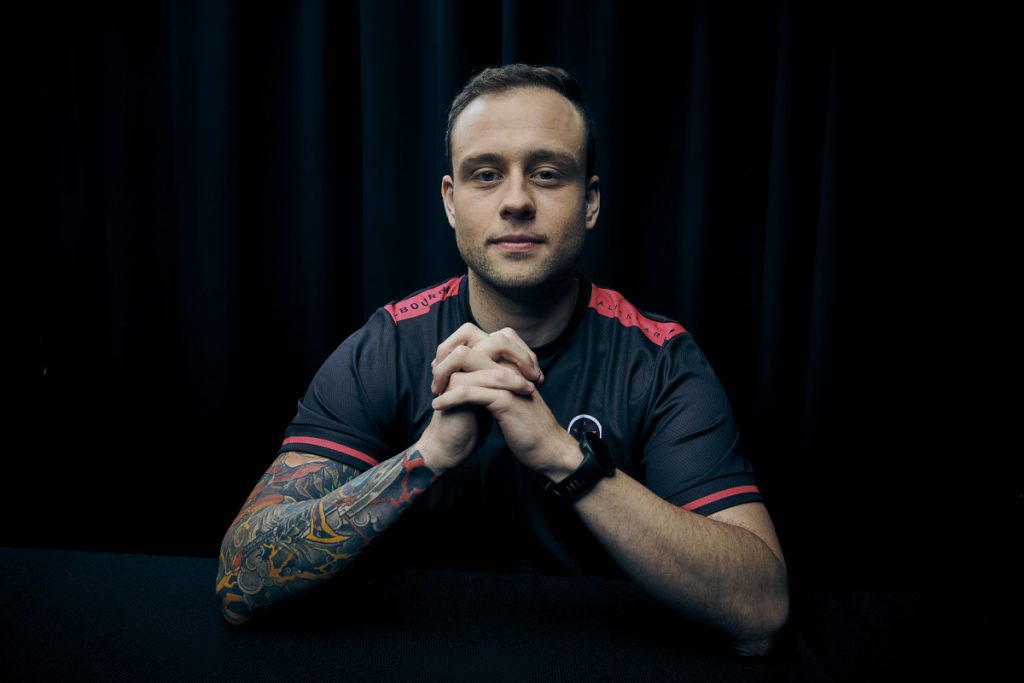 Those other things were the obligations that came with trying to bring up new talent without enough support behind him. They slowly wore him down, until the rock in the top was almost nothing more than a pebble in a pond.
"Not to talk down too much on the Chiefs but I just had too many responsibilities within that organization and I just feel that I was not only looking after players but I was also coaching the team in a way and not being able to work on myself," he said.
"Everyone saw the final. I didn't play very well, and that was the result of that I believe. I'm much better than what I put on in that final."
Instead of licking his wounds, the top laner reflects on some of the positives throughout his illustrious career. He's played internationally a handful of times. He's won four OPL titles. There's hardly a player in the OPL who has gotten more accolades than Swip3rR.
Sometimes, he has to look back at the good times of years past to remind himself that his recent failures don't define him as a player.
"I always look back on my first big gauntlet run in 2017 Split 2," he said. "We came fourth in the regular season and took out Sin and Legacy 3-0 and that's where I got my reputation on Gnar and my tattoo.
"I feel like my life really changed around that six months. I went through a rough break-up, I went to Korea by myself for the first time, put everything on the line, and it really felt like the results spoke for themselves. Whenever I need confidence, I go back and watch those VODs and remind myself that I can be the best if I want to."
Small moments like those have motivated him in 2020. He wanted to prove to himself and his critics that he could still be that reliable top laner many have idolized for the last decade. It's what drove the 25-year-old to changing allegiances to Order and starting fresh.
"I've had a really good time on Order and I feel really stress-free," he said. "Going into the off-season this year, I came up with the idea of getting the boys back together — so me, Spookz, Swiffer, Dream, and Eyla — but as Spookz and Swiffer got international opportunities, we accepted that and we would never take that away from them."
"We do everything together, and I haven't had that feeling for a couple of years which feels good for me because I thrive in these kinds of environments."
Instead, they built the best possible roster they could from the resources they had on hand. Bringing Bill "Eyla" Nguyen and Jordan "Only" Middleton over from the Chiefs alongside Swip3rR, as well as taking on Gravitas' Harry "Haeri" Kang, Order have rebuilt themselves another title-contending squad.
Swip3rR doesn't feel like he's shouldering the responsibilities that he once was, although he is still working in tandem with coach Jake "Spawn" Tiberi to nurture the team's new guard.
"Jake and I have very well aligned ideas and priorities, and not only that, I think he's the best coach this year," he said. "He worked with the original Chiefs roster back in 2015 remotely, so we did have some synergy in a way but I was more of a follower back then.
"We have a really good dynamic where I'm more of a good cop and he's the bad cop. Everyone really craves his approval and he demands a lot of respect. He does get angry at times but that's necessary with younger guys. I'd say I'm more of the friendly uncle that gives them chocolate behind his back."
Being surrounded by fresh talent is also a bit revitalizing for the top laner. Being able to work alongside some of the region's greatest up-and-comers has given him a bit of a morale boost, especially when the team feels more like a family.
"I say you can't teach an old dog new tricks, and while it's not 100% true I think you definitely need a team with majority younger players if you want to grow throughout the year," he said. "Eyla last year grew up a lot and this year he's really going to get into his groove.
"Haeri hasn't been on the best teams in the past, but he has looked good even on them, so we evaluated what would be best for our roster with what resources we had. He's been a pleasant surprise. He's a very outgoing guy, which you might look at this roster and think that there's a bunch of introverts on the team, but this is the closest roster I feel like I've been a part of."
"We have a lot of potential, but we've just got to keep working hard and stay honest to ourselves."
It's also given him a bit of faith that 2020 can be the year where his fortune turns around. He's got the right people alongside him, he's feeling more confident than ever, and he's got a good balance in his focus.
"I'm excited for this split, I think the quality of the league has gone down, but it's going to be closer," he said. "Winning isn't our only priority, which it was for some teams in Oceania like MAMMOTH last year. You can win, but you also need to be able to brand yourselves and brand players and grow as an organization, which we are going to be focusing on a lot this year.
"We are definitely a top-two team with Legacy, but I'm not going to put the expectation that we are 100% going to win because that's a mistake that I've made in the past. We will do our best and we will see where we go and enjoy the ride."
If it doesn't all pan out the way he hopes though, he's not going to give up until that fire stops burning.
"I still personally have that drive and until I win again, I don't think I'll ever lose that drive. I might retire before I win, but even if I retire and haven't won I'll still have that drive to win but I'll tell myself that it might be time to move on."
---
The Oceanic Pro League returns on January 31.
Follow Swip3rR on Twitter.