Victor "FBI" Huang played a major role in Golden Guardians' first 2–0 weekend of 2020, but all of his post-match praise was for his role-swapped support, Yuri "Keith" Jew, who has been in the firing line with LCS fans since the split began.
Golden Guardians announced on November 22 they would be retaining their star Australian bot laner heading into the new year, no small surprise in itself. What was a surprise was who Huang would be paired with—Academy bot laner Keith.
The team's decision to forego a proper support in favour of an AD carry many believed had proven less than stellar in stints with Echo Fox and during his time in LCS Academy drew ire, but Golden Guardians stuck firm despite the backlash.
While Keith himself has been stalwart, every little slip up was called out across social media. Now, as GG tuck a 2–0 weekend into their back pocket—earned with wins over Counter Logic Gaming and Dignitas—FBI believes its time for the tune to change.
"I think it's been pretty hard, being forced to role swap and having everyone flame you," he said on-broadcast after GG's 15–9 win over CLG. "Keith has done really well to recoup from that, and he's improving really fast. I'm really happy for him."
Not only did FBI say he was proud Keith was able to throw off the constant pressure from the community to excel in his new role, but he also added the former bot laner had already been a huge help in improving the Australian's game too.
"I think Keith has taught me a lot about being an AD actually, about lane management and wave management, he's a really smart player," FBI said. "When we're in lane, I just trust and follow him and we're normally pretty good."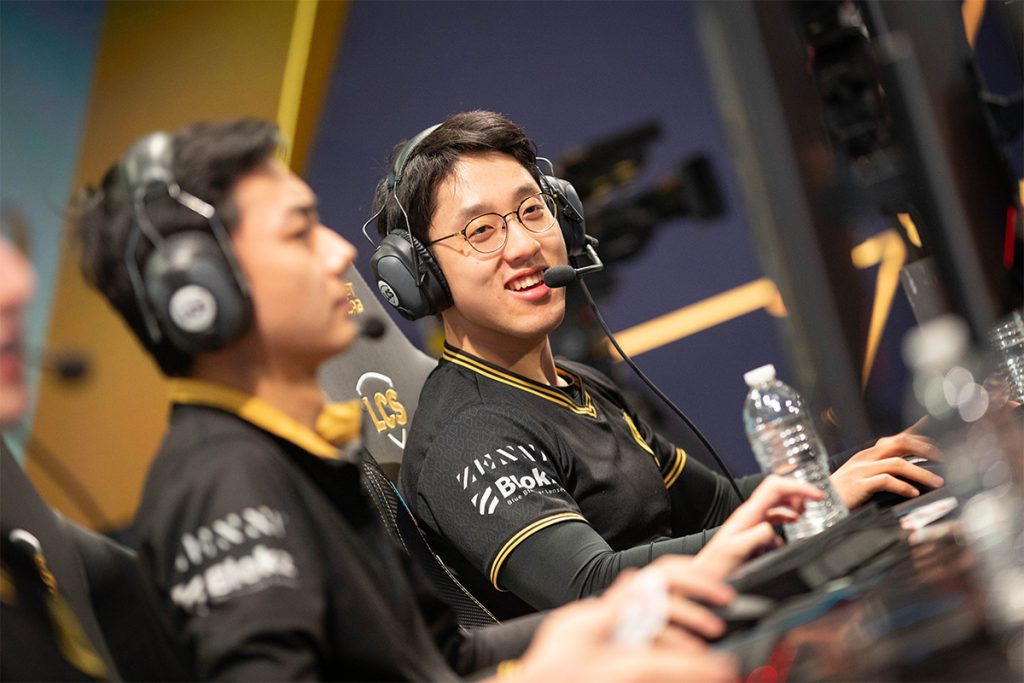 That gameplan seems to be paying off well for Huang, who scooped up his first player of the match award of the split against this season's surprise package Dignitas. Now, FBI added, he hopes the team can kick on from their 2–0 triumph.
To do that, the team will continue to look to their explosive new recruit, Turkish jungler Can "Closer" Çelik. If he's doing well in his aggressive pathing and gank-heavy play, the Aussie bot laner said, the whole team can continue to succeed.
"I think the confidence really comes from whoever is strong in the game," he said, and admitted a lot of the team's play is built on trust. "I think Closer is really aggressive, and so that makes us really trust him, and be able to follow his plays."
---
The Golden Guardians return to the Rift midday Sunday when they face FlyQuest (5–3) for the first time in Spring. FBI also plays fellow Australian Tommy "Ryoma" Le's 100 Thieves (3–5) on Monday, from 9am AEDT.